News
Here is the first of a series of three hammers I have entirely built (head and handle).
This one is a "japanese" hammer, that will be used for instance for pushing the japanese chisels.
The head is turned from XC35 steel. The handle is made with the spokeshave from straight grain ash.
The head weighs 600g, it has a flat face, and the other is slightly rounded. Diameter is 35mm.
Length of the handle : 28 cm.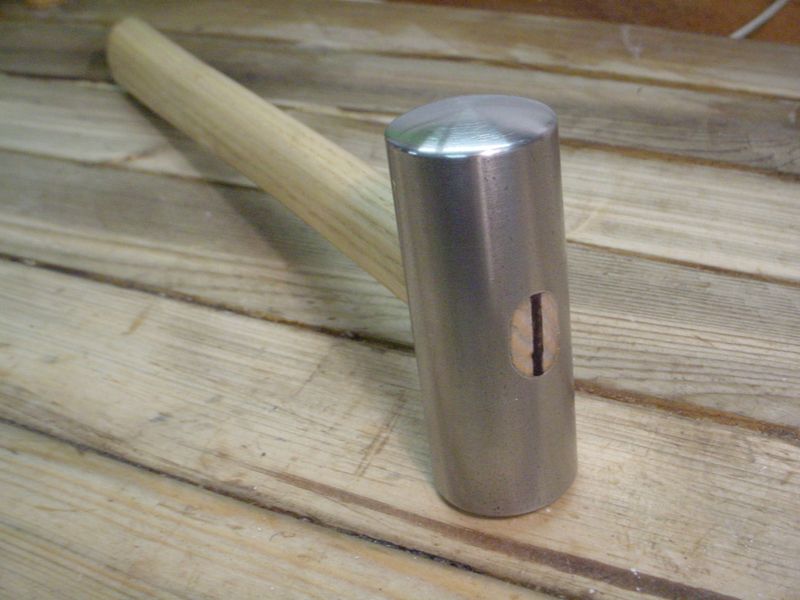 Unless explicitly specified, all works presented on this page are released under a
Creative Commons BY-NC-SA International License.


Creative Commons Attribution-NonCommercial-ShareAlike 4.0 International License