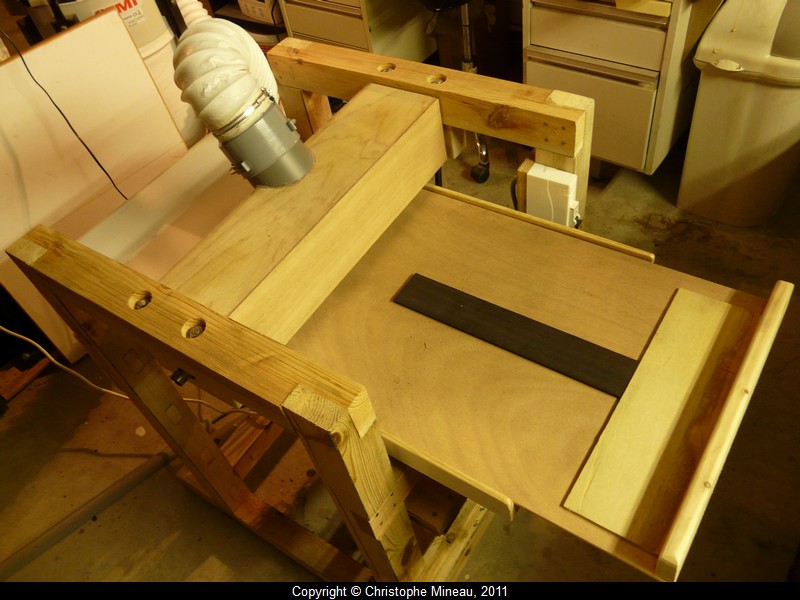 My thickness sander
The thickness sander is one of the most usefull machine to the luthier. It is a drum sander, relatively powerfull, that allows to sand some thin pieces on the thickness, but on a large width.
The thickness sander allows to set thickness (about 2mm or so) to some instrument tops, fingferboards, bindings, backs and ribs.
We can find some comercial versions of this machine, but it is relatively simple to build one, that will be much more versatile than the commercial versions.
**My thickness sander, in action : **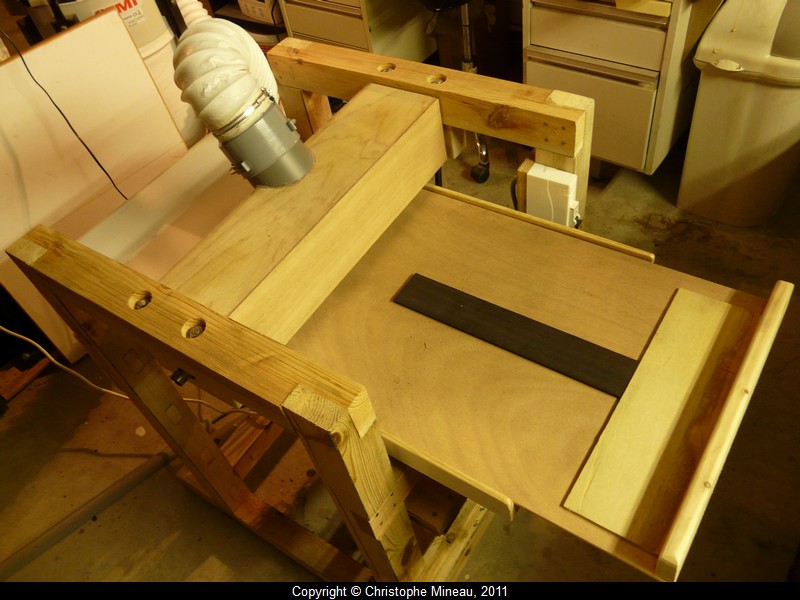 As soon as I do not need it anymore, it becomes a table :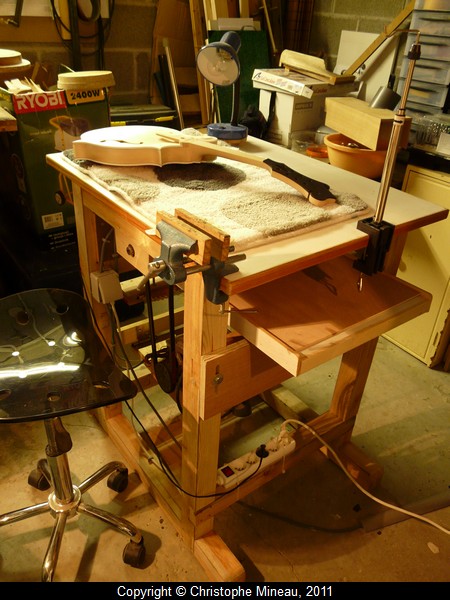 In addition, in the prolongation of the roll shaft, it is possible to install an extension shaft, supporting a buffing wheel.
See the diaporama for more details on this thickness sander.
The originality of this machine stands in its table lift system, that can be seen in this video :
Comments are welcome.
Buxus/Christophe