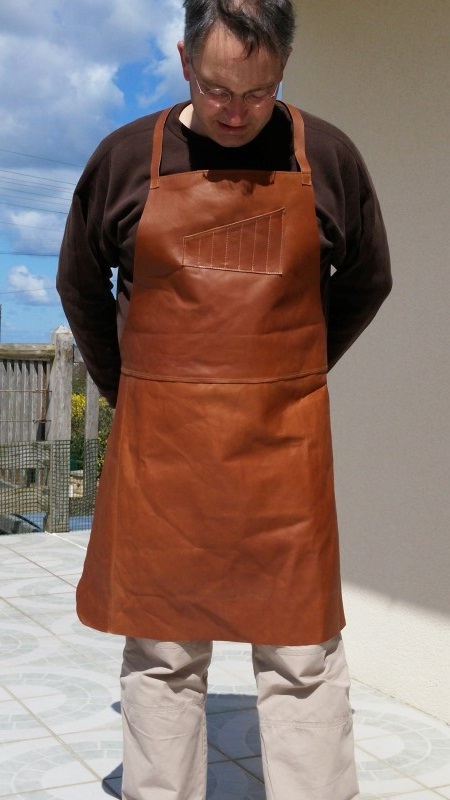 Leather apron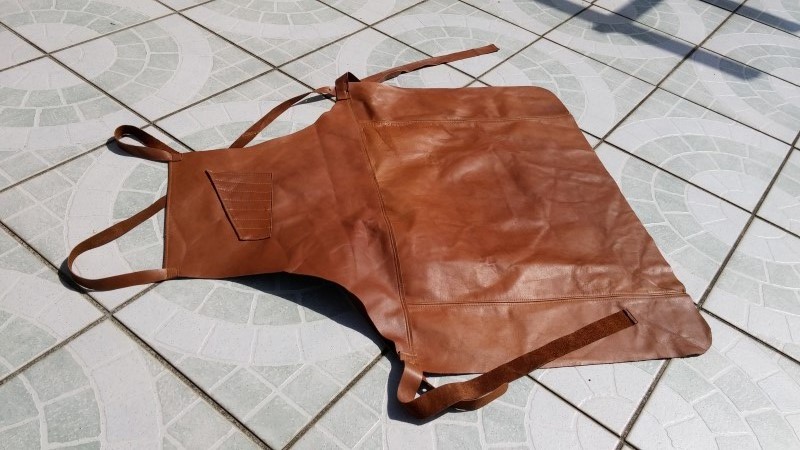 Here is a leather apron, made for the shop.
I was inspired by a great luthier friend of mine who has one similar, and also by my grand'ma who had an apron with crossed straps on the back, which is more confortable than the usual strap that goes around the neck, and which also permits to make a larger front.
The leather was salvaged from an old sofa and the buttons are home made, turned out of boxwood. (I don't like plastic buttons
)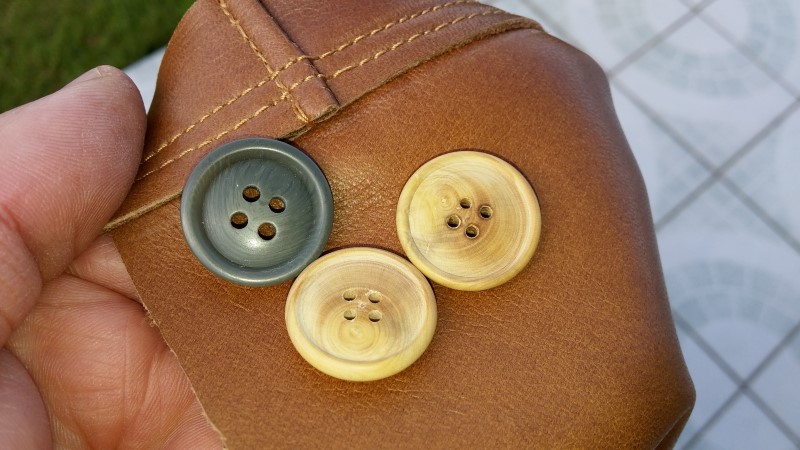 Other singularity, the front pocket for pencils and rulers is sloping, which allows to easily store pencils, either long and new or used and shortened by many sharpenings :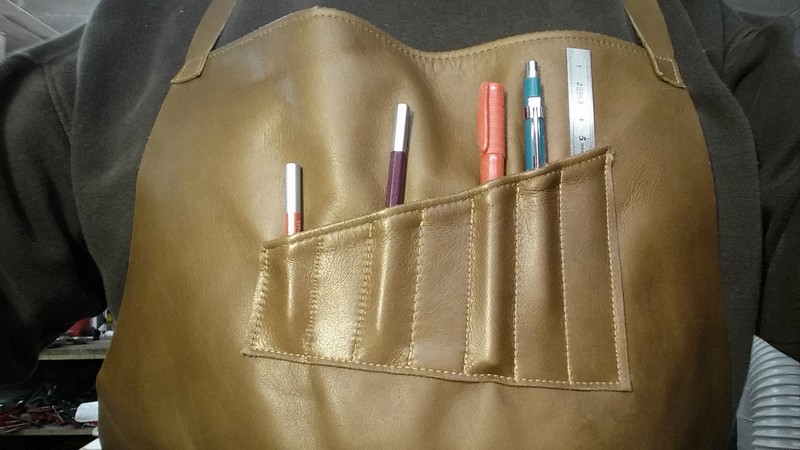 How it is made
The template is available in the downloads zone :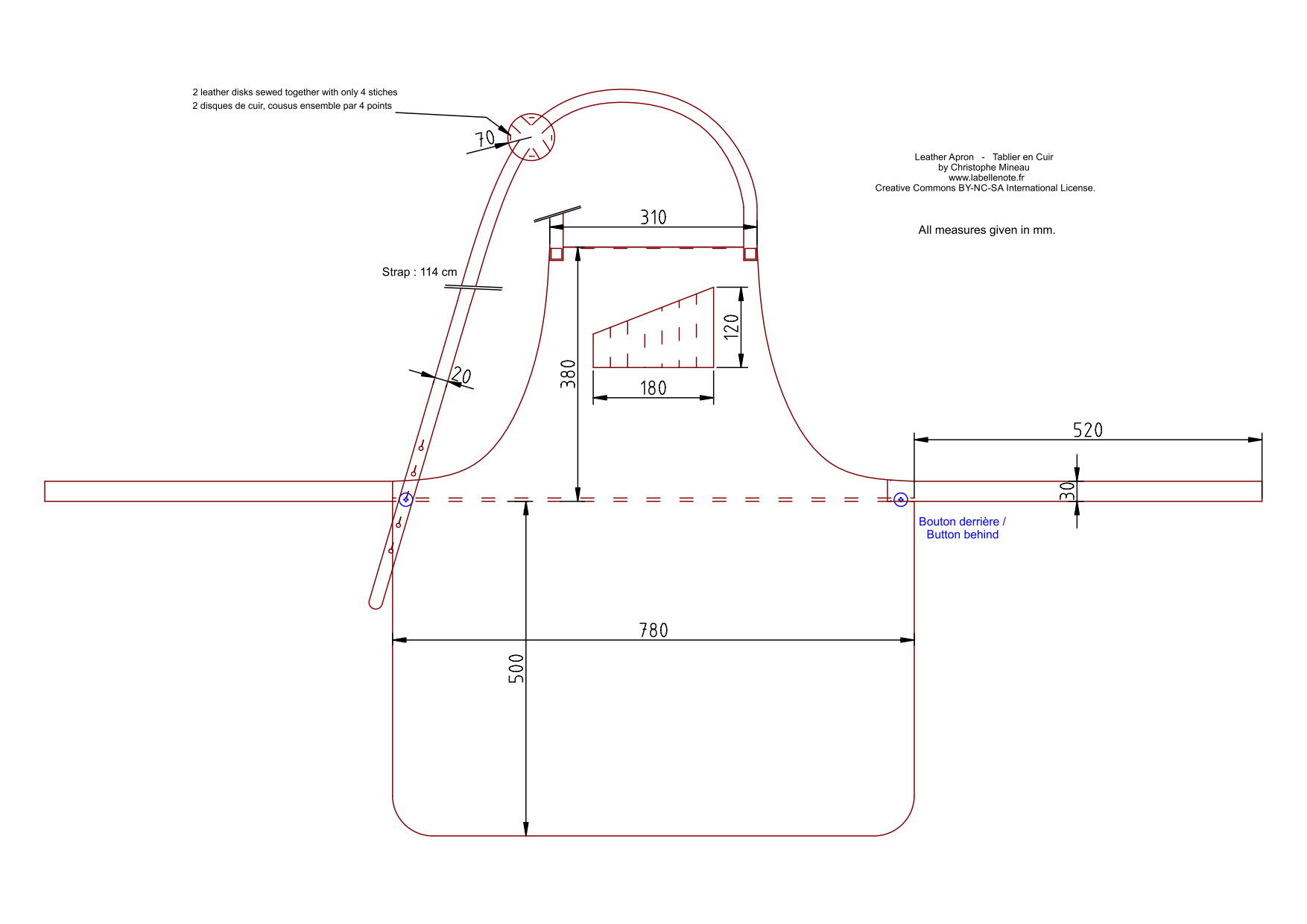 Here are several images showing the making of this apron :
-1-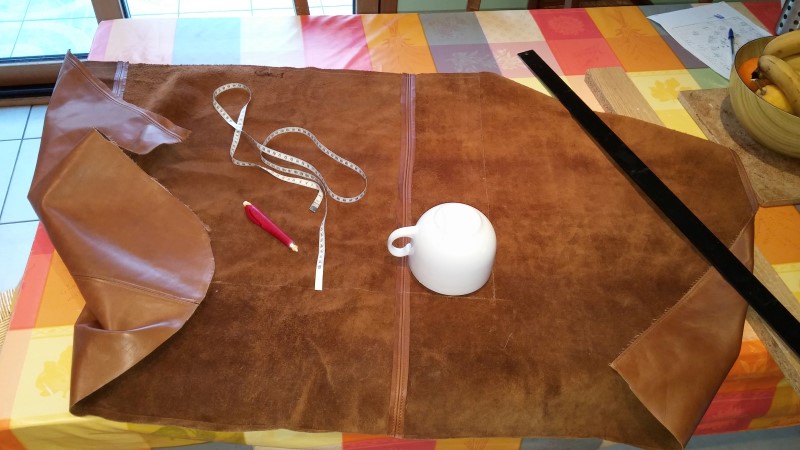 The leather is salvaged from a found sofa. Some original seams are kept on the bottom of the apron. I draw the round corners using a big cup. |
-2-
Tracing the front top. I use a white shalk pencil.
—|—
-3-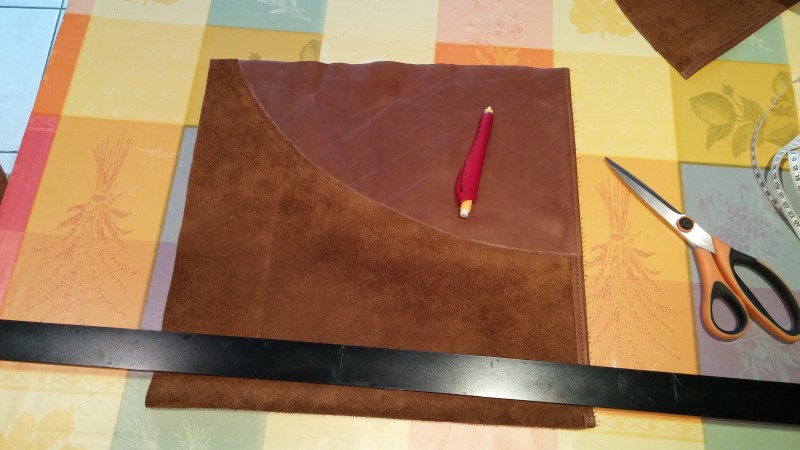 Other side traced folding along the center line.
|
-4-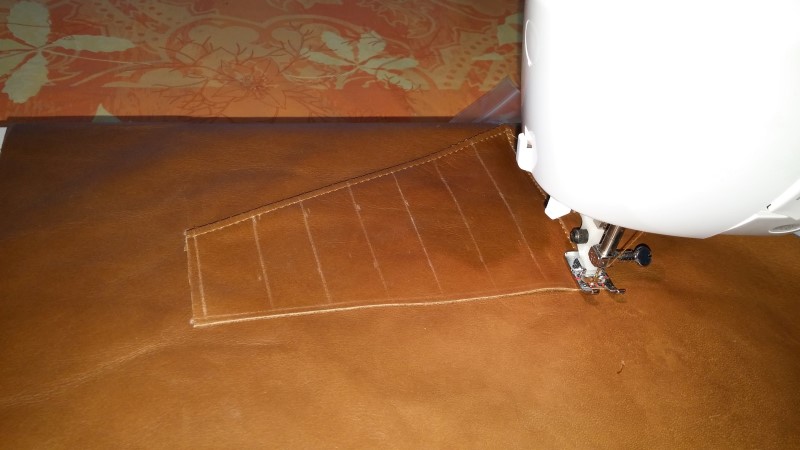 Sewing the pencil pocket. I use my sewing machine with a leather needle and some strong thread.
-5-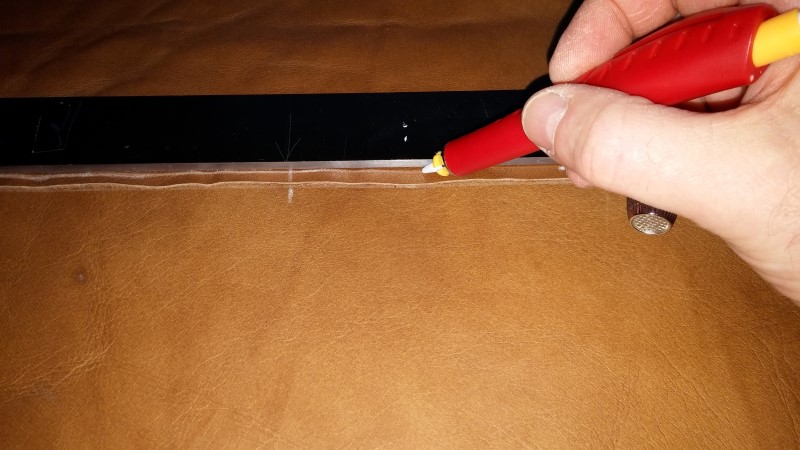 I trace the double seam that separates the top and the bottom.
|
-6-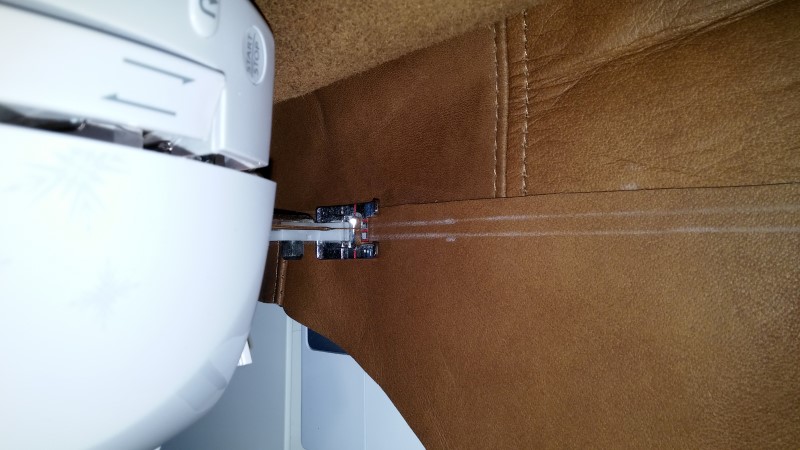 Using the machine.
-7-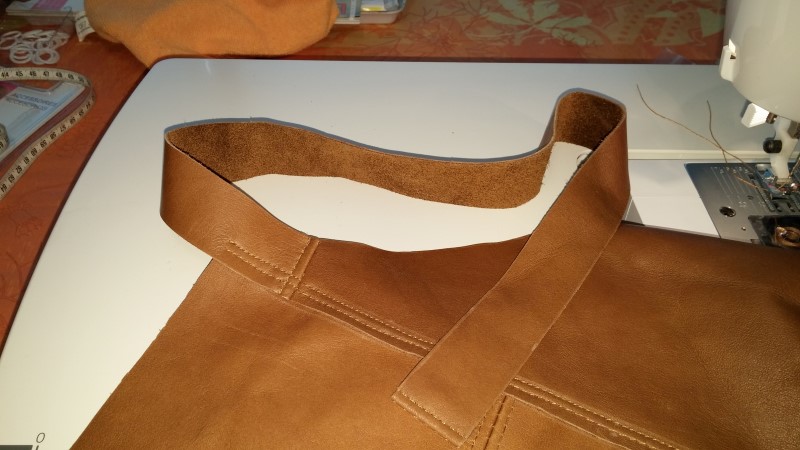 Assembling the belt.
|
-8-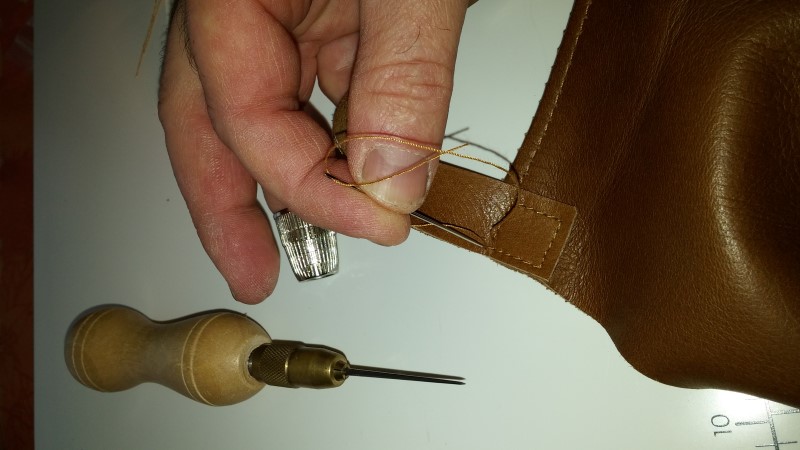 Stopping the stitch. I do not use the reverse speed, I pass the front thread on the back and make a knot.
-9-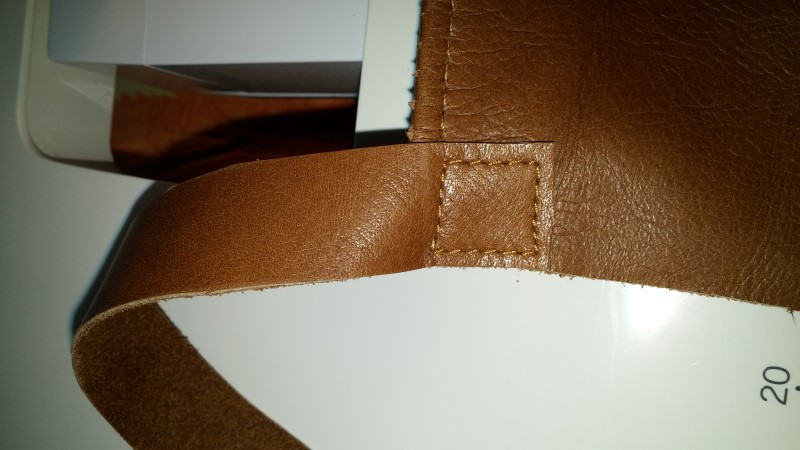 Attaching the straps.
|
-9-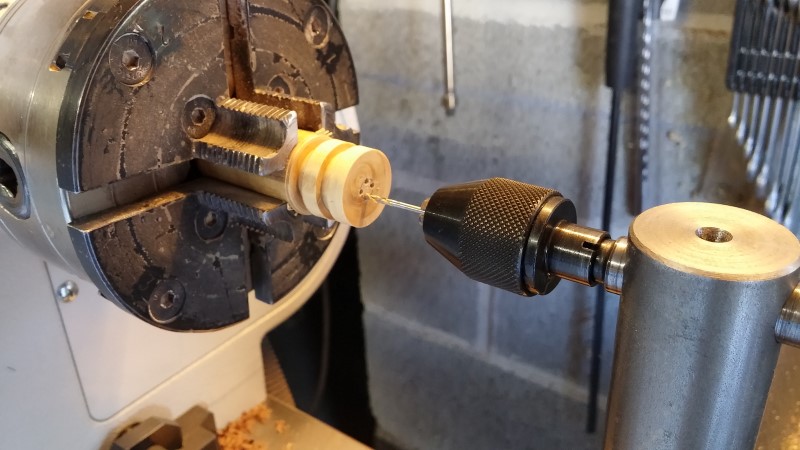 I only found in my sewing box plastic buttons. Nevermind, a little visit to the wood lathe and I made a couple of boxwood buttons.
-7-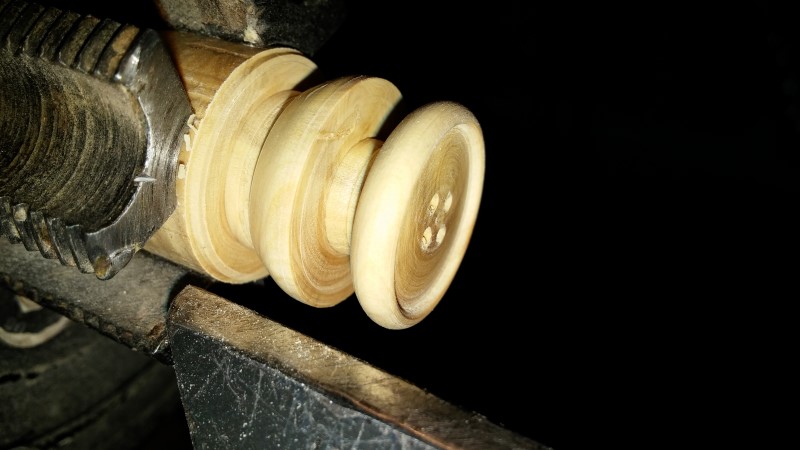 The four holes are drilled in both buttons at the same time.
|
-8-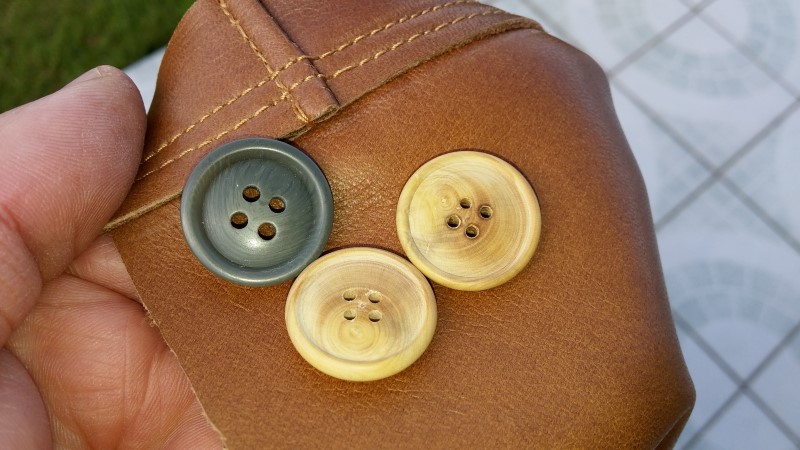 Here we go

-9-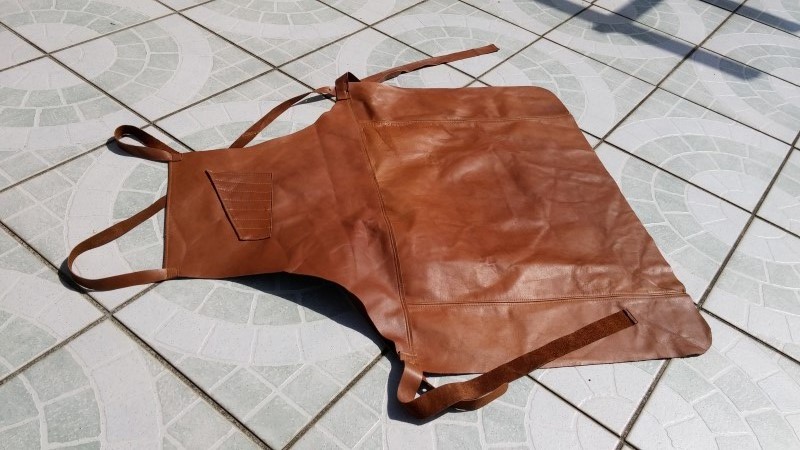 The apron, finished.
|
-9-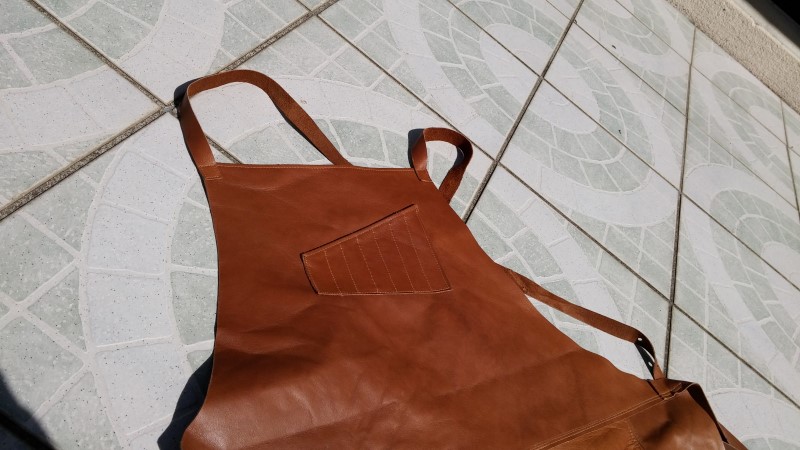 The strap cross in the back, they are attached at the level of the belt, on the opposite side.
-9-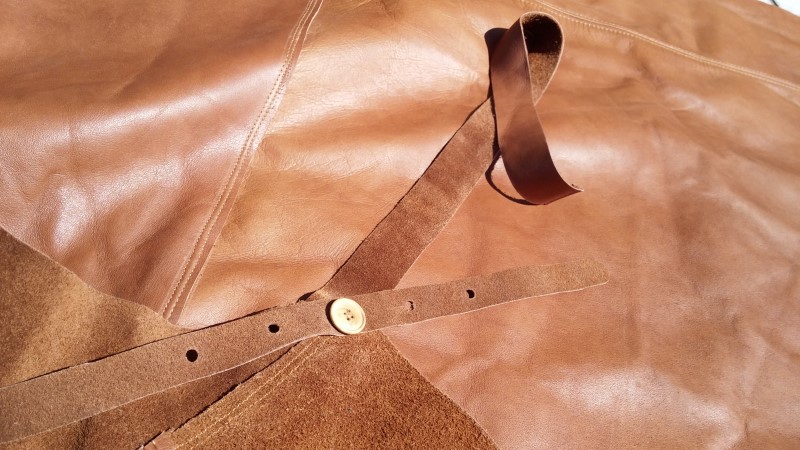 Several buttonholes made on the straps.
|
-9-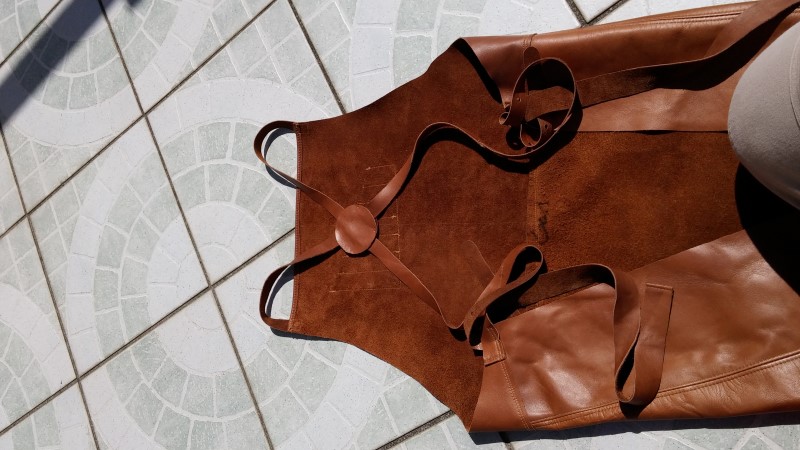 As an option, a circular double leather layers disk can be added to hold the straps flat together on the back.
The finished apron
And here is a picture of my grand mother wearing here "every day" apron, with the straps crossed in the back, which inspired me here :