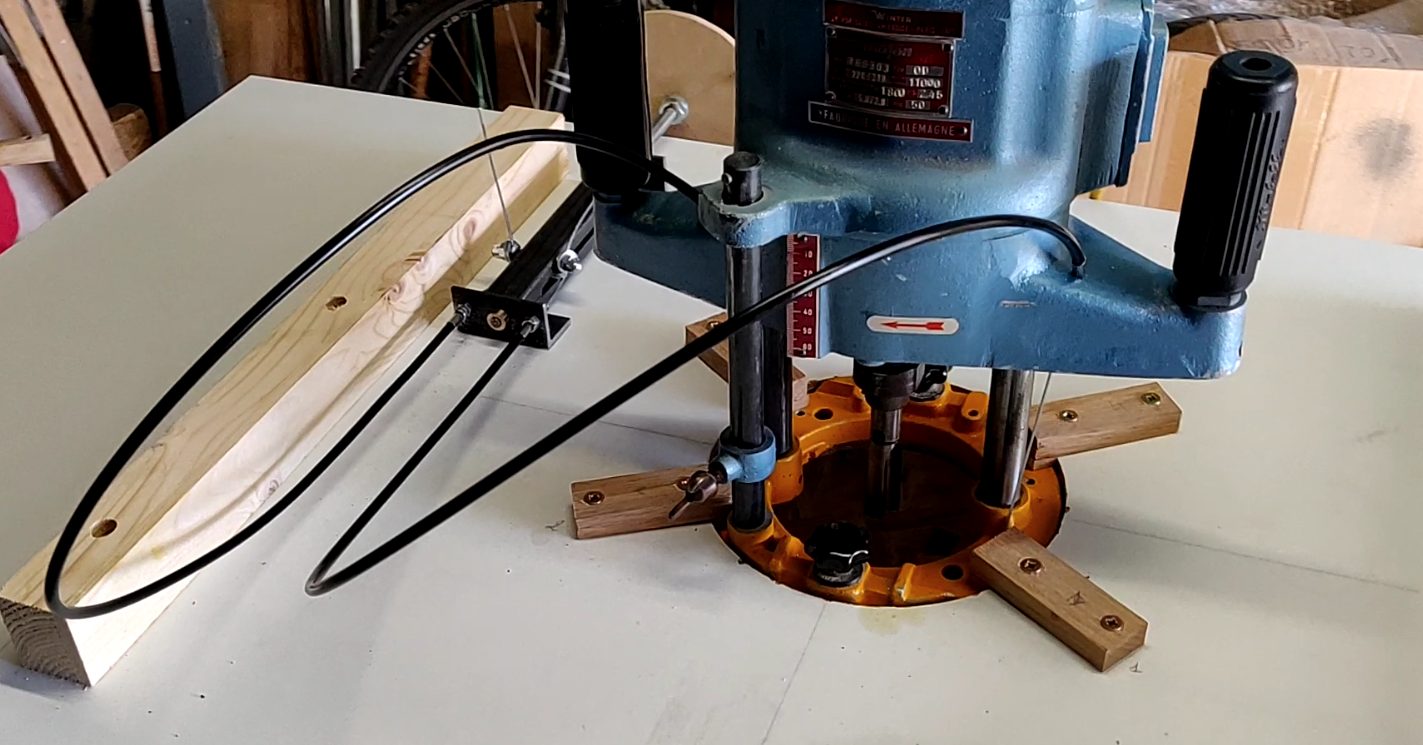 Router lift mechanism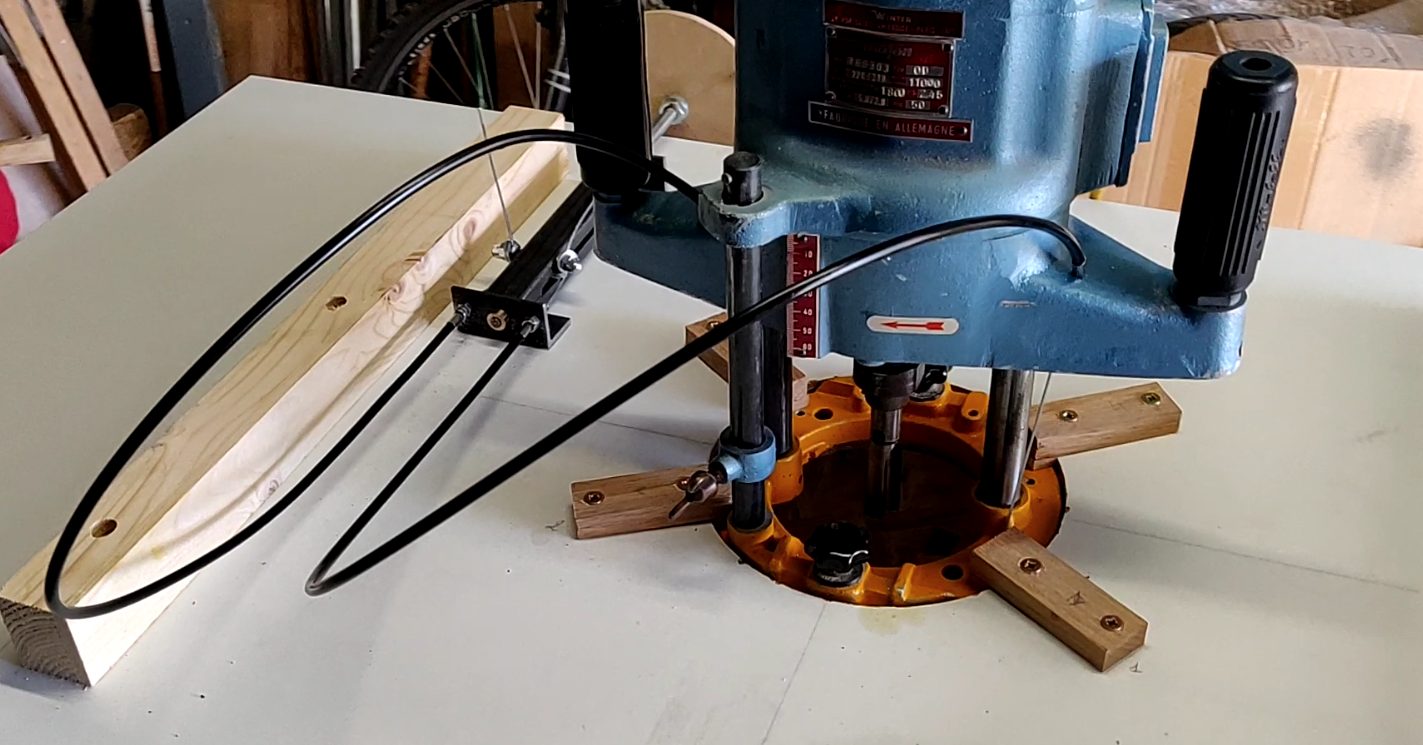 Often Router lift mechanisms are quite complicated using slides and or gears.
This simple and efficient mechanism is making use of bicycle brake cables.
That great idea comes from Cosmas Bauer : https://youtu.be/r--HR6PZ6sw
In my particular case, it's capable of lifting a very heavy router (more than 15Kg) + its springs, with no issue at all.
LEave me a comment here or on Facebook, or on HomemadeTools.
Christophe