Hardshell case for flute lined with leather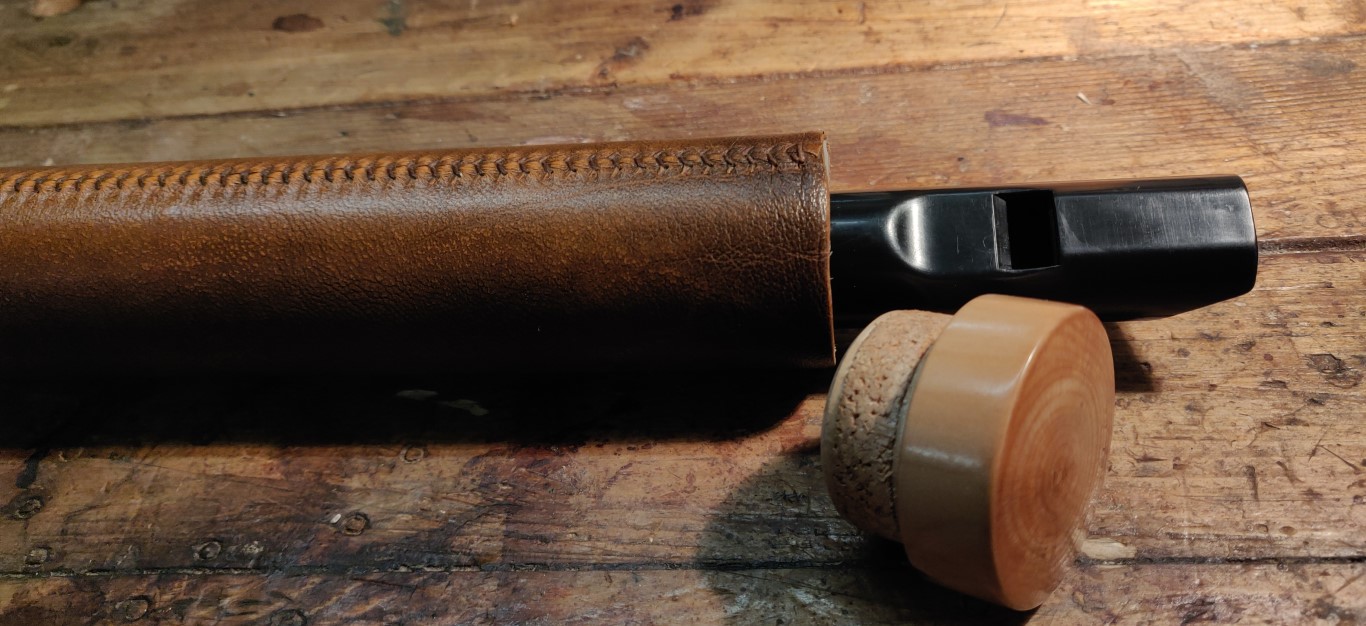 Hardshell case for large flute
Here is a rigid case lined with leather and with cork jointed wooden plugs, which allows you to transport a flute, but you can also use this type of case for a bow, for example.
It is made with a PVC shell and lined with sewn and glued leather. The leather is a reclaimed upholstery leather. The plugs are turned out of camellia wood.
The finished case :
How it is made :
All comments are welcome !
Christophe
---
All contents under Creative Commons BY-NC-SA license.