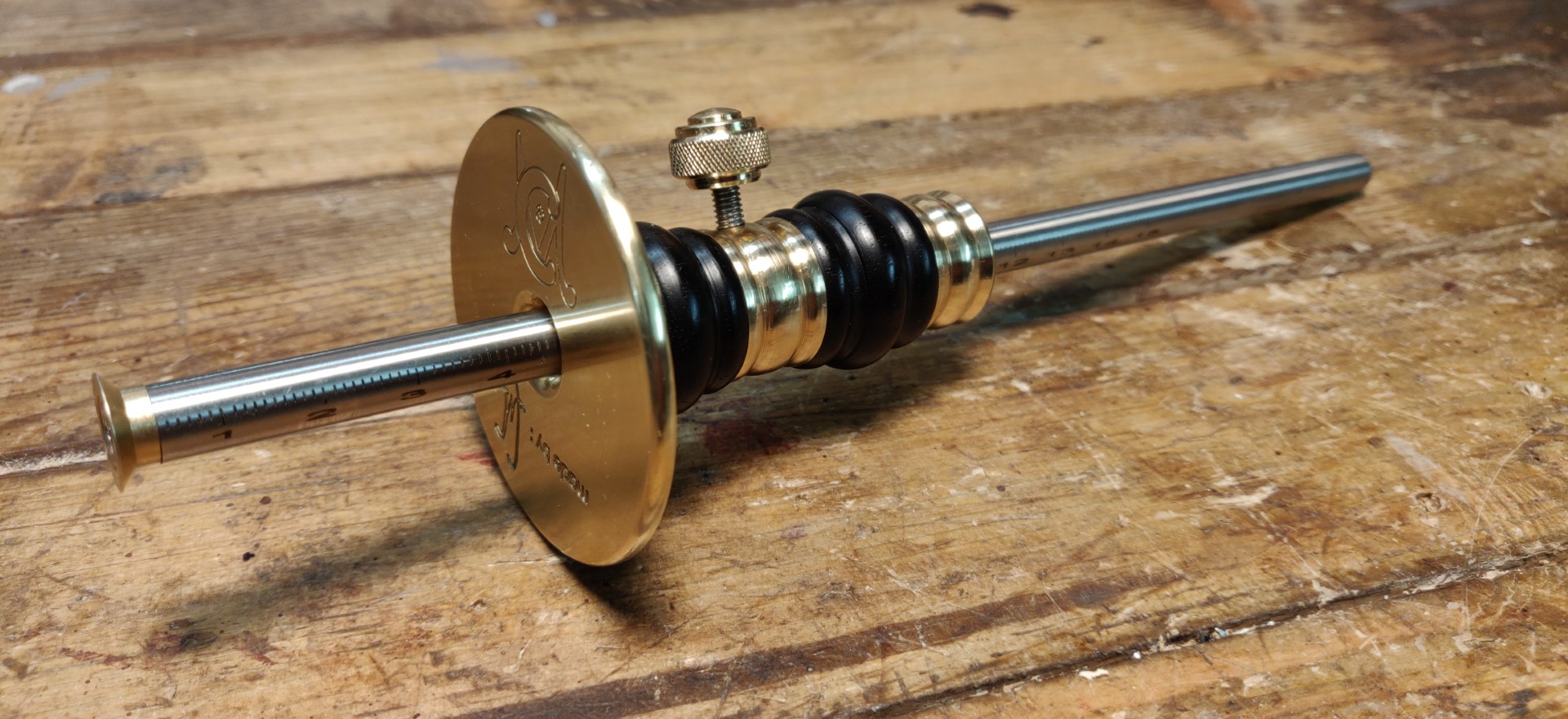 Wheel marking gauge, ebony and brass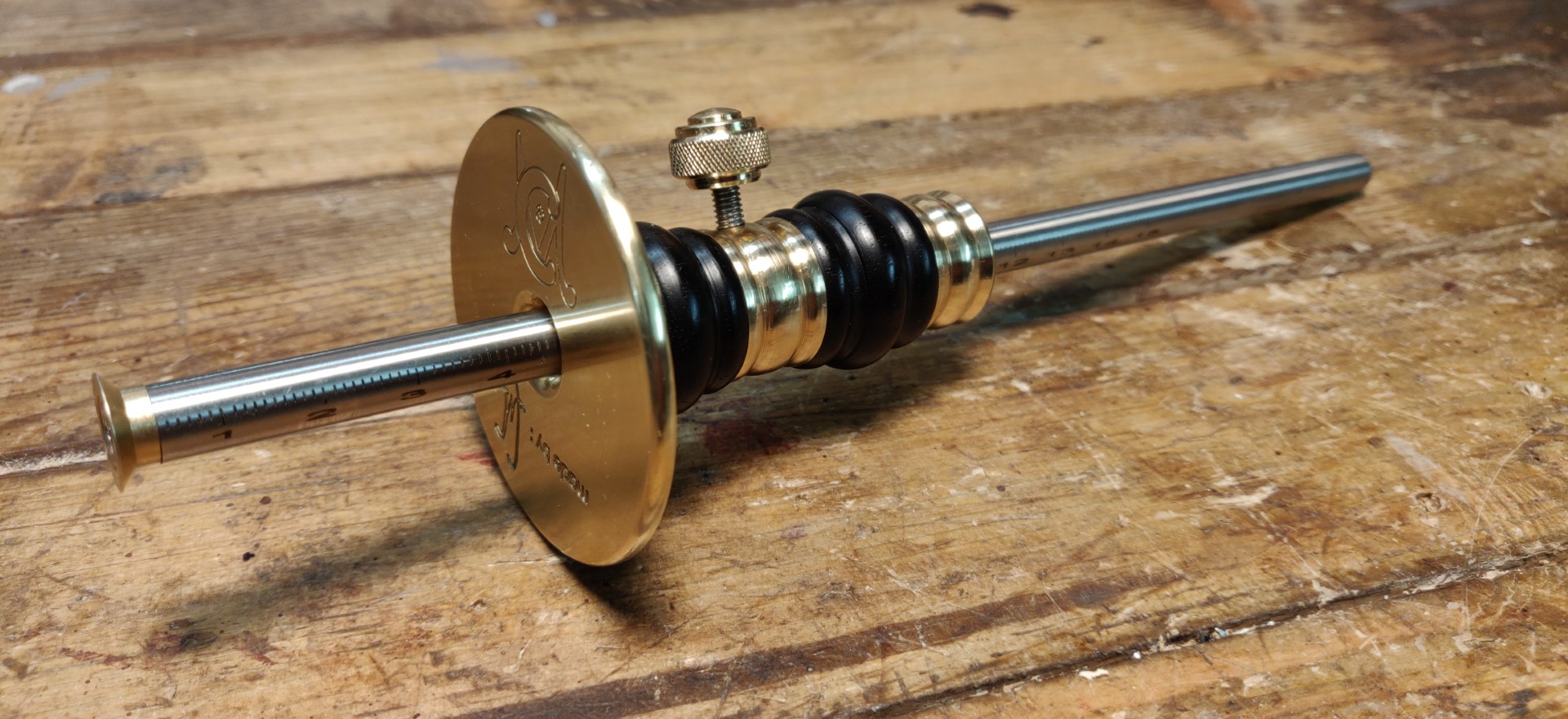 A marking gauge made out of ebony and brass with custom engravings. Offering a beautiful and personalized tool is certainly an original gift idea that is out of the ordinary!
I made the body out of macassar ebony and solid brass, turned partly on the metal lathe and partly free hand on the wood lathe.
This engraving below shows the personal stamp of the future owner. Opposite is my own logo. At the back some personalized engravings are made.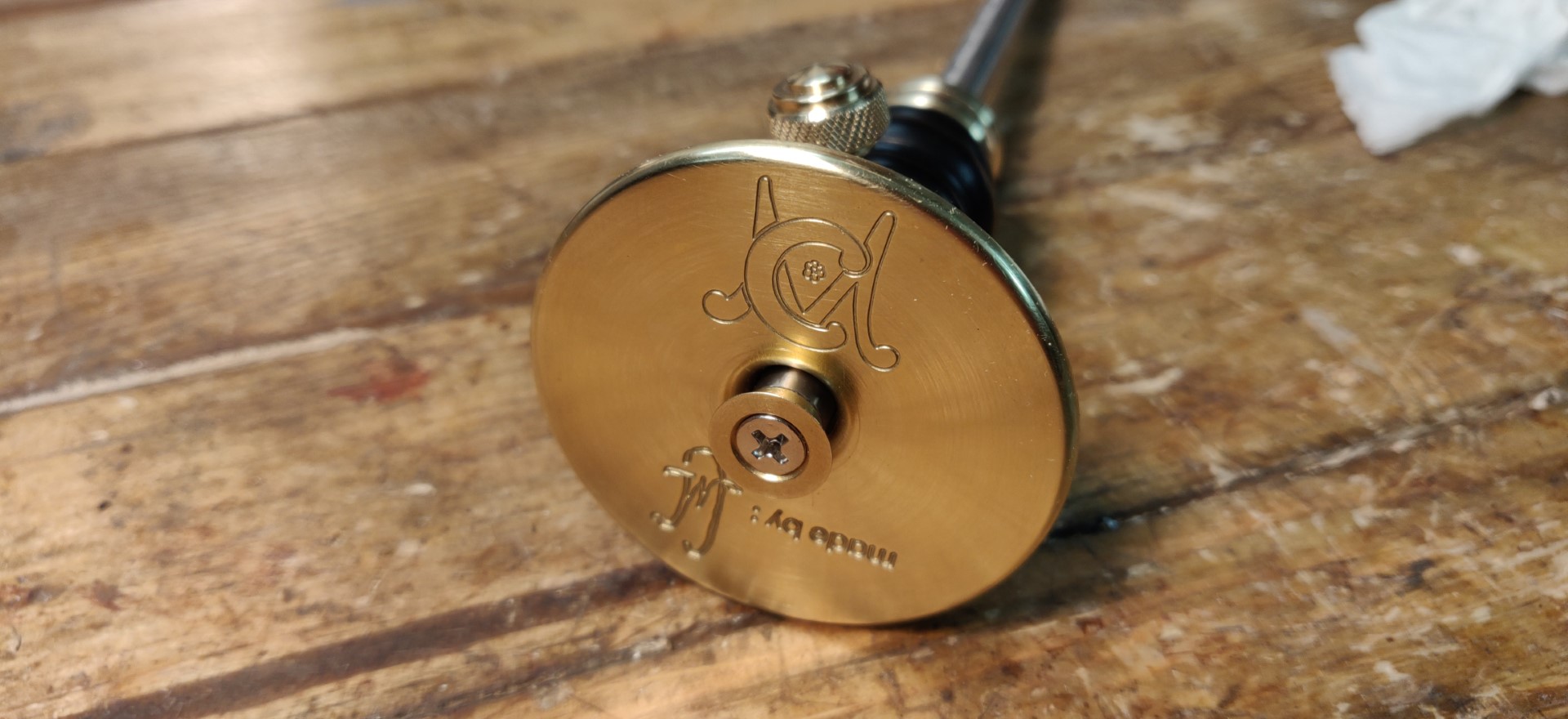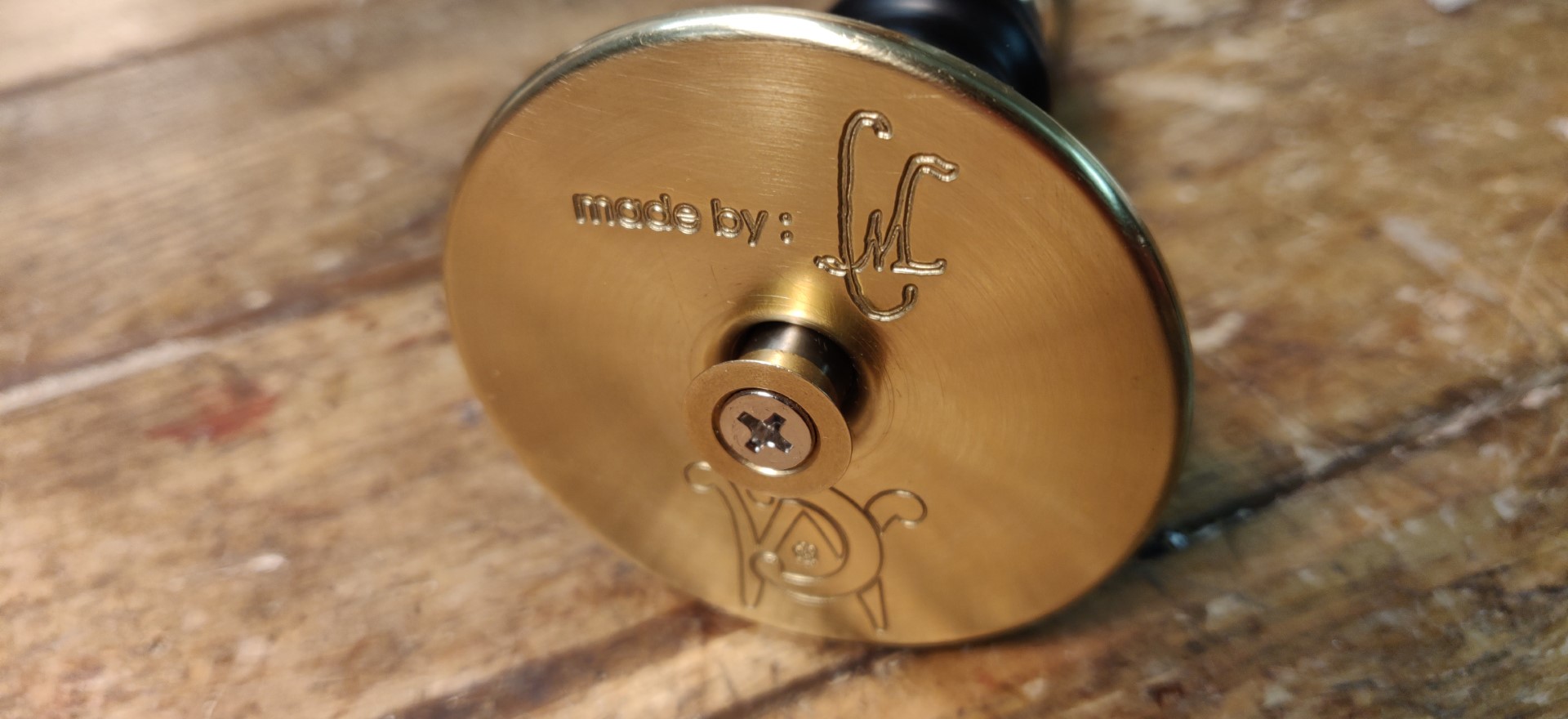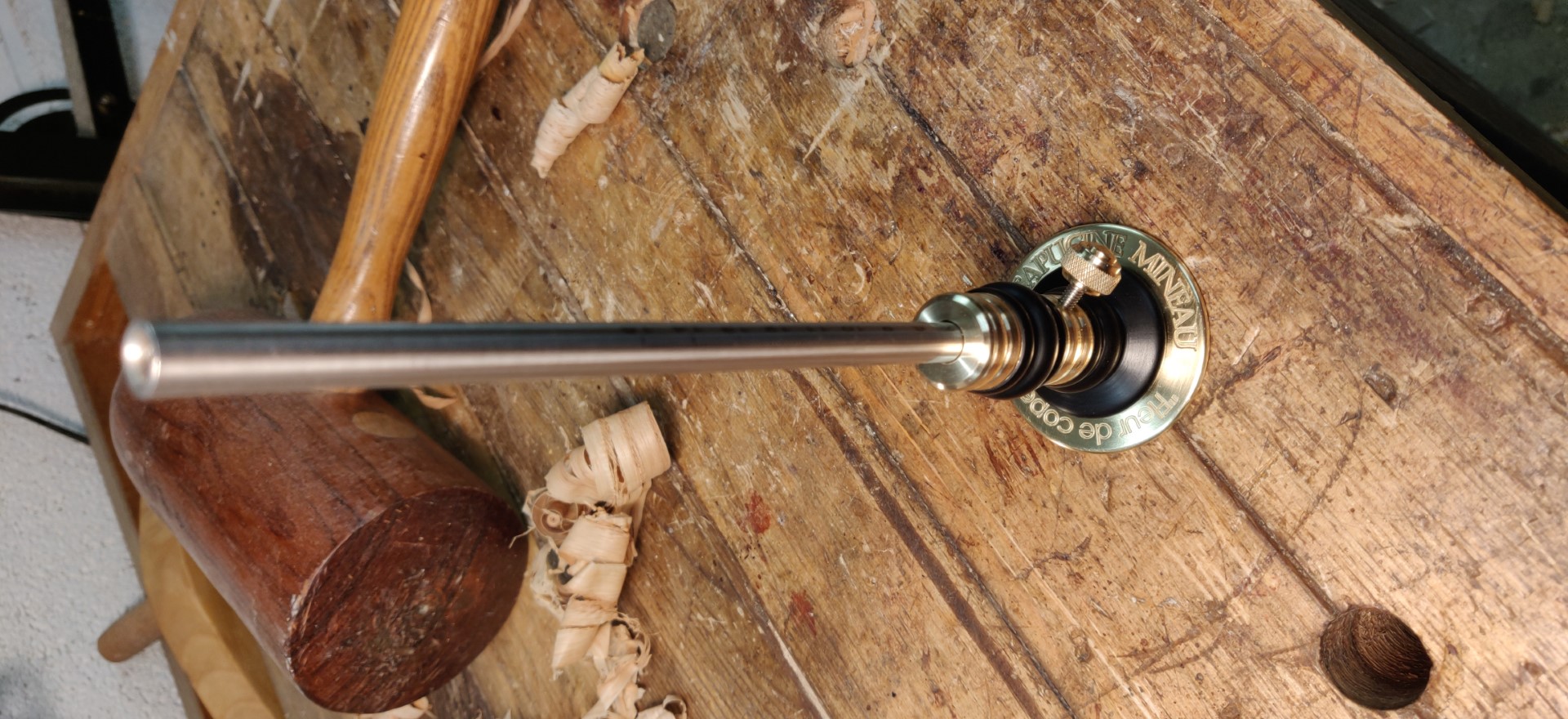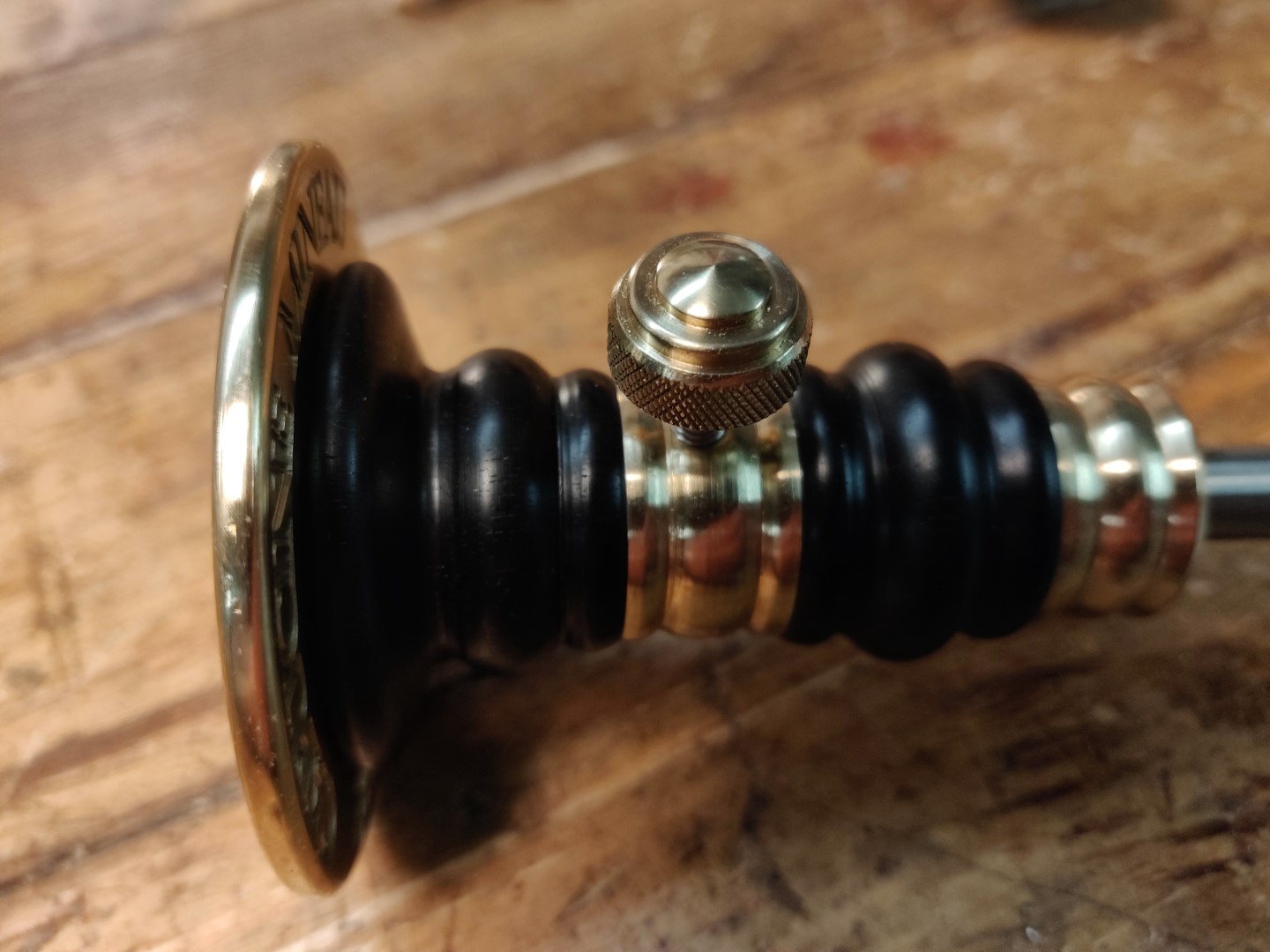 And to finish with I stitched a tailor-made leather case out of vegetable tanned leather, with brass rivets.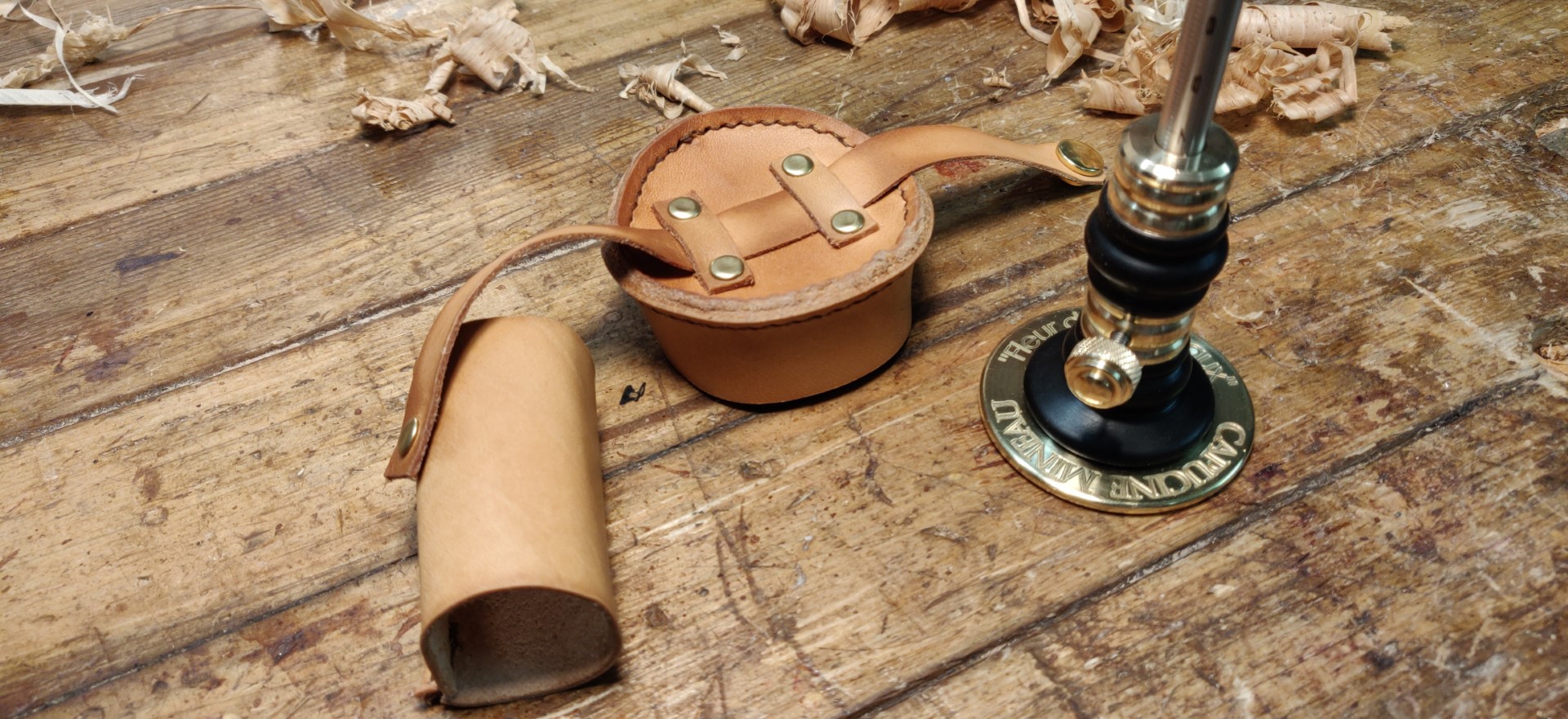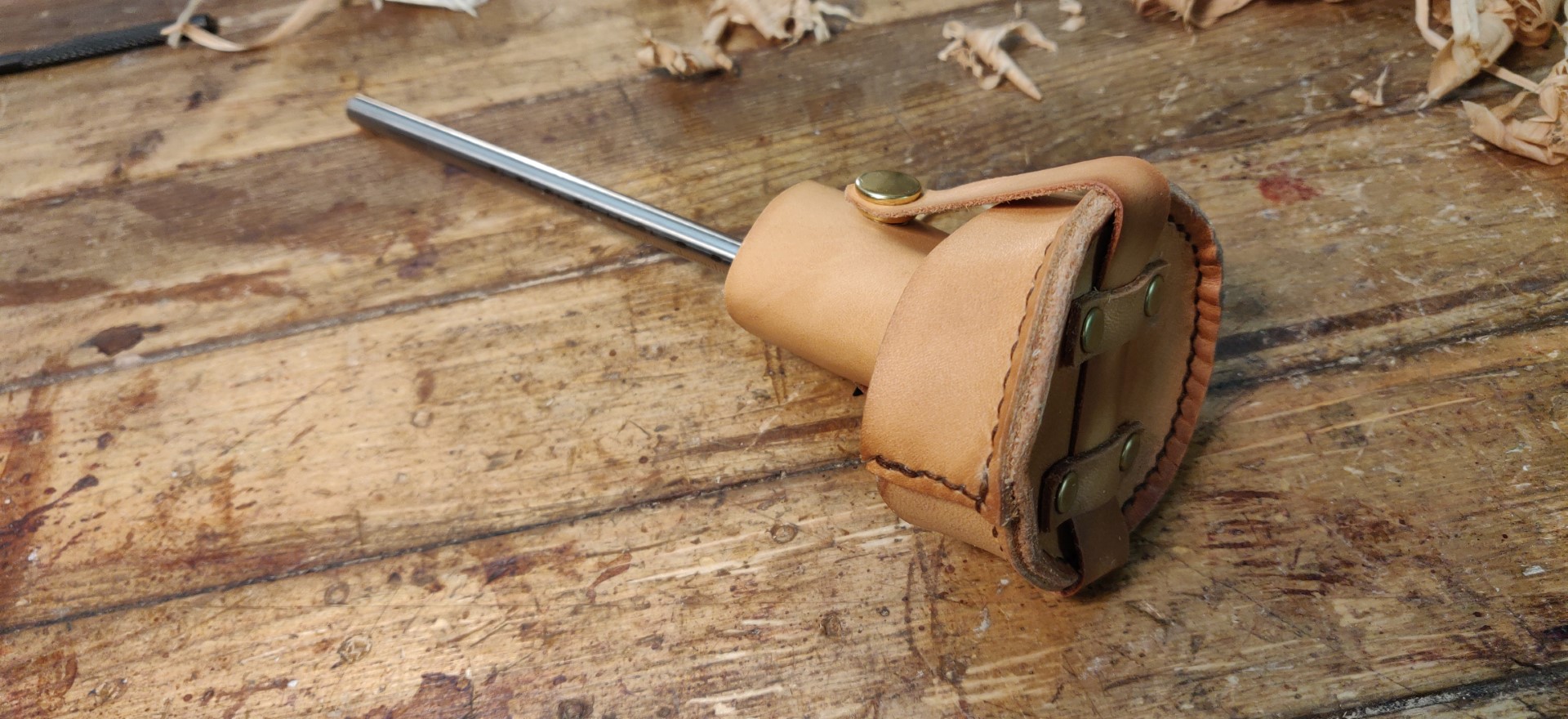 Feel free to leave a comment, here or on Facebook, or also on HomemadeTools.
Christophe