Horizontal clamp with low profile for the bench top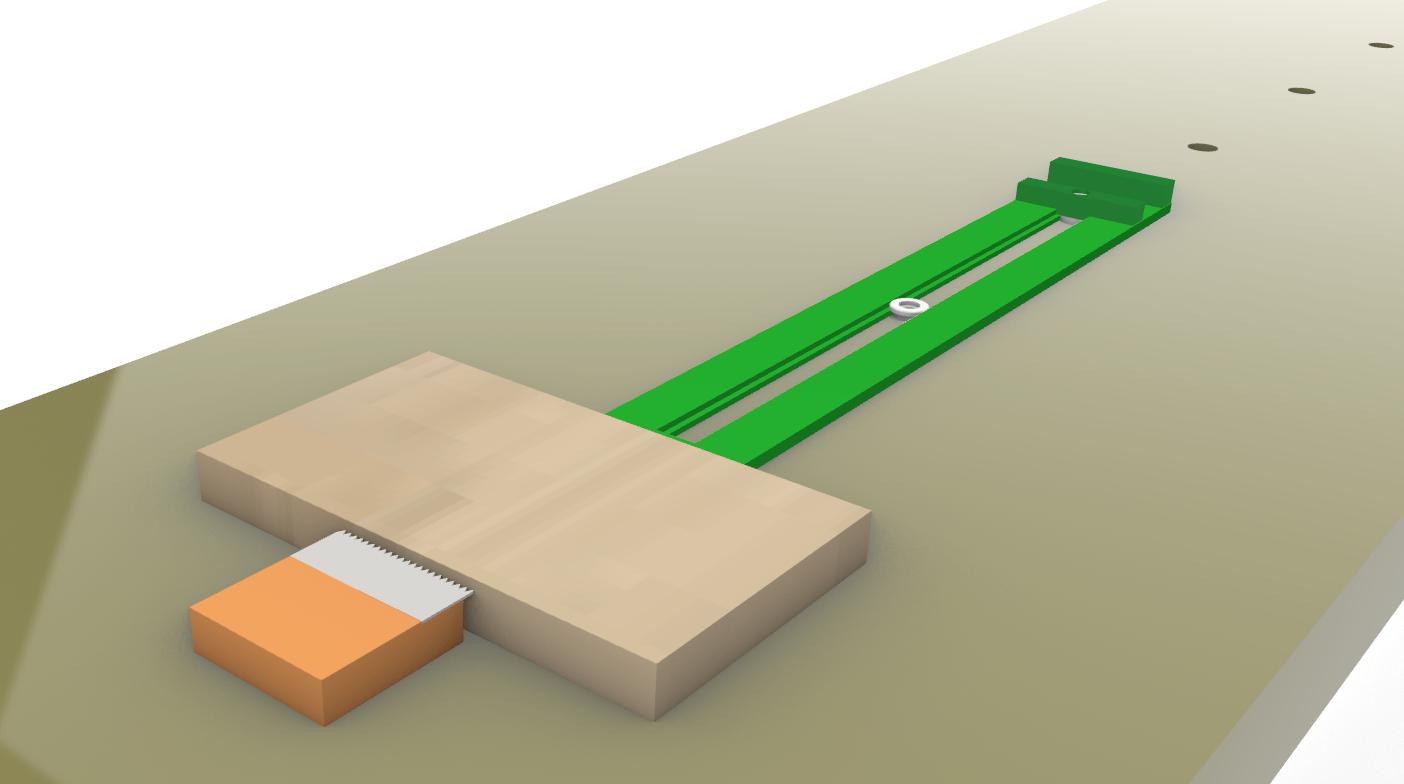 Table of contents :
Bench stop with claws
I have for a while installed a retractable claw stopper at the end of my workbench (see images below).
This stop is used to block the pieces that you want to plane along the length. The workpiece is held in place by metal claws.
This stop is completely retractable, the claws are made with a piece of band saw blade, screwed into a rebate at the end of the square beechwood post.
A recess is carved out on the workbench to sink the claws when the stopper is not in use.
This simple bench stop however has its limits for planning, because the part often tends to move back at the same time as the planer. Ideally, the part should be pressed against its stop, most often by means of a transverse press, unfortunately I don't have the space on my workbench to install one
My horizontal clamp
The mechanism I have imagined had to deal with a few requirements:
Must adapt to the length of the pieces, from a few cm to almost 2m.
Minimum height for the heel of the plane to pass over.
Minimum bulk, easy storage.
I decided to make use of the dog holes that already exist on the workbench, every 20cm. But as these holes are round and I want guidance along the axis of the workbench, I will use two holes. Only the first hole, closest to the workpiece, will be used for immobilization, by means of an expansion anchor. Pressing against the part can be manual, or exercised momentarily by means of a clamp, which can be removed after locking (see video).
Design
Plan can be downloaded here.
The press in action
Making of
To make such a clamp, it is necessary to have access to metal working means:
welding
milling
metal turning
Feel free to leave me a comment here, or on Facebook, or even on HomemadeTools.
Christophe