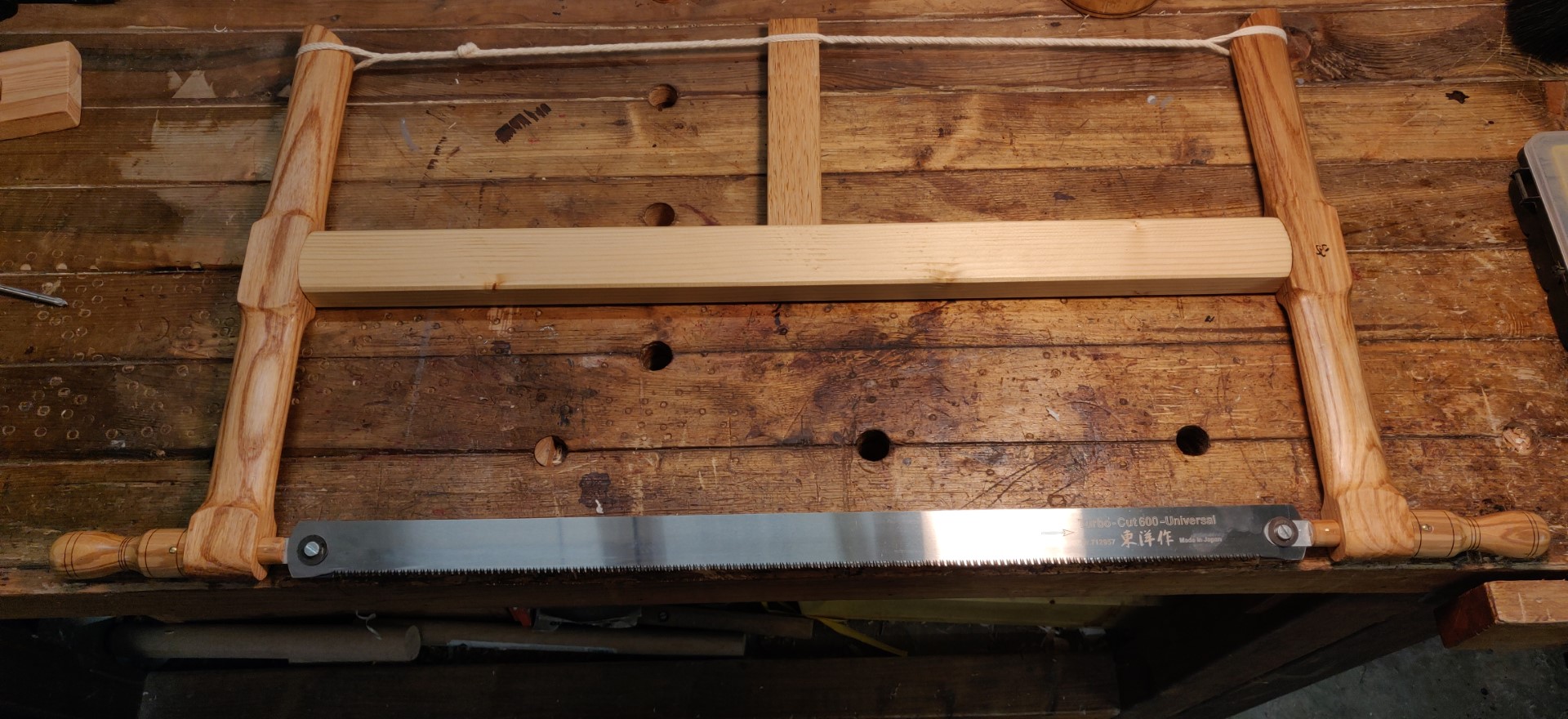 Frame saw or bow saw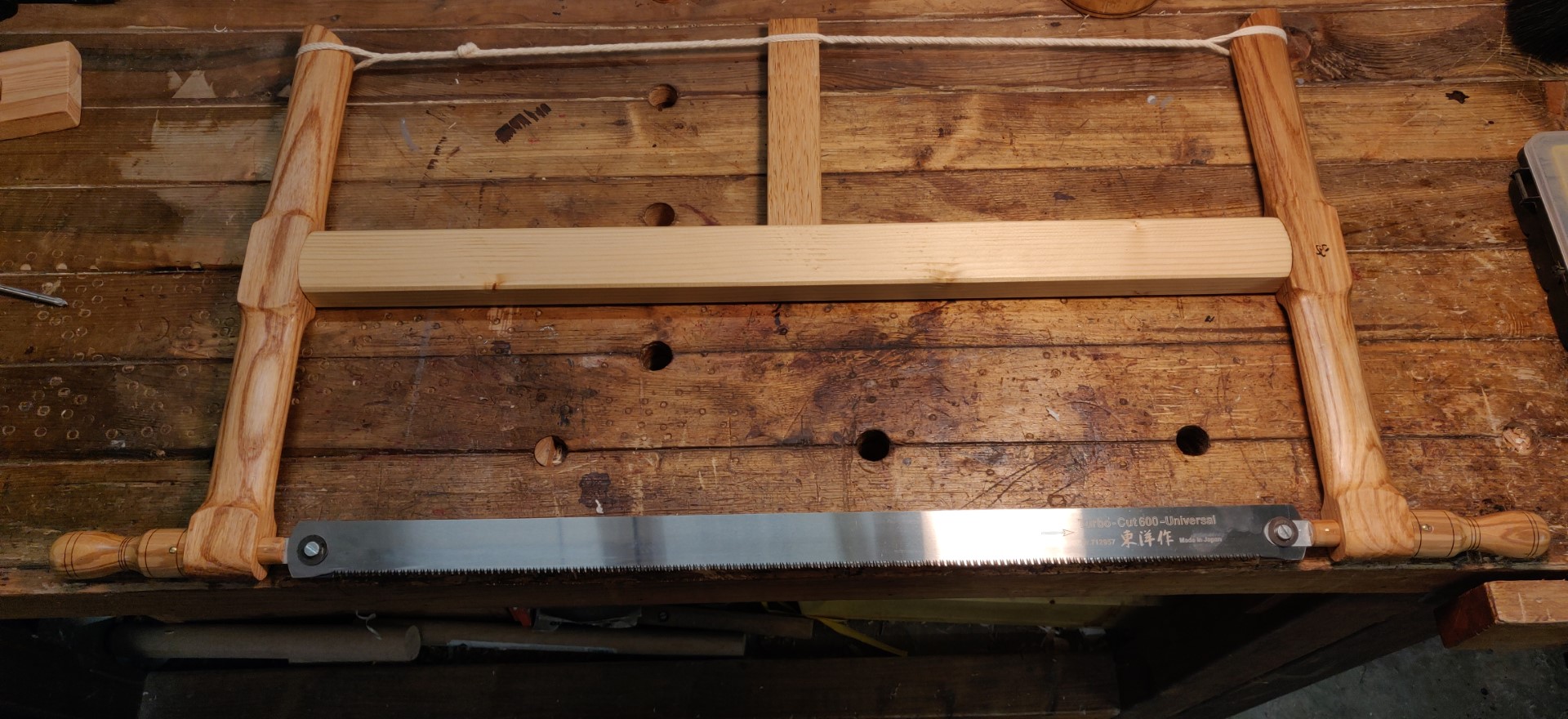 Here is a great classic that deserves to be brought up to date: the frame saw.
It has been in use for centuries in cabinet-making workshops and it has become a little rarer since the democratization of more specific saws for joinery such as tenons or dovetails or even by the band saw.
This saw is actually very versatile: you can use it for tenoning or dovetailing, also to cut wood to length or even to re-saw and cut wood along the grain.
This model in particular, with the blade mounted on pivots, allows re-sawing and slitting over long lengths without possible interference with the frame. The pivot is also useful for a straight cut, in order to see your cutting line well, it is good to give the blade a slight angle.
The blade used here is a concession to modernity, it is a Japanese blade called "mixed", that is to say that the teeth work as well cross grain as along the grain, both pushing and pulling.
This saw has remarkable efficiency and is a very good alternative to the band saw for a small workshop for example.
The model I made is inspired by the commercial saw "Ulmia" the blade is 60cm long. The beam works only in compression and is made of light pine wood (635mm).
The arms are made of quarter-sawn ash (340 mm). The joinery of the beam to the arms is tenon-mortise with a cylindrical shoulder which allows a degree of rotation so as to transmit the tension of the rope to the blade.
Finish: Danish oil.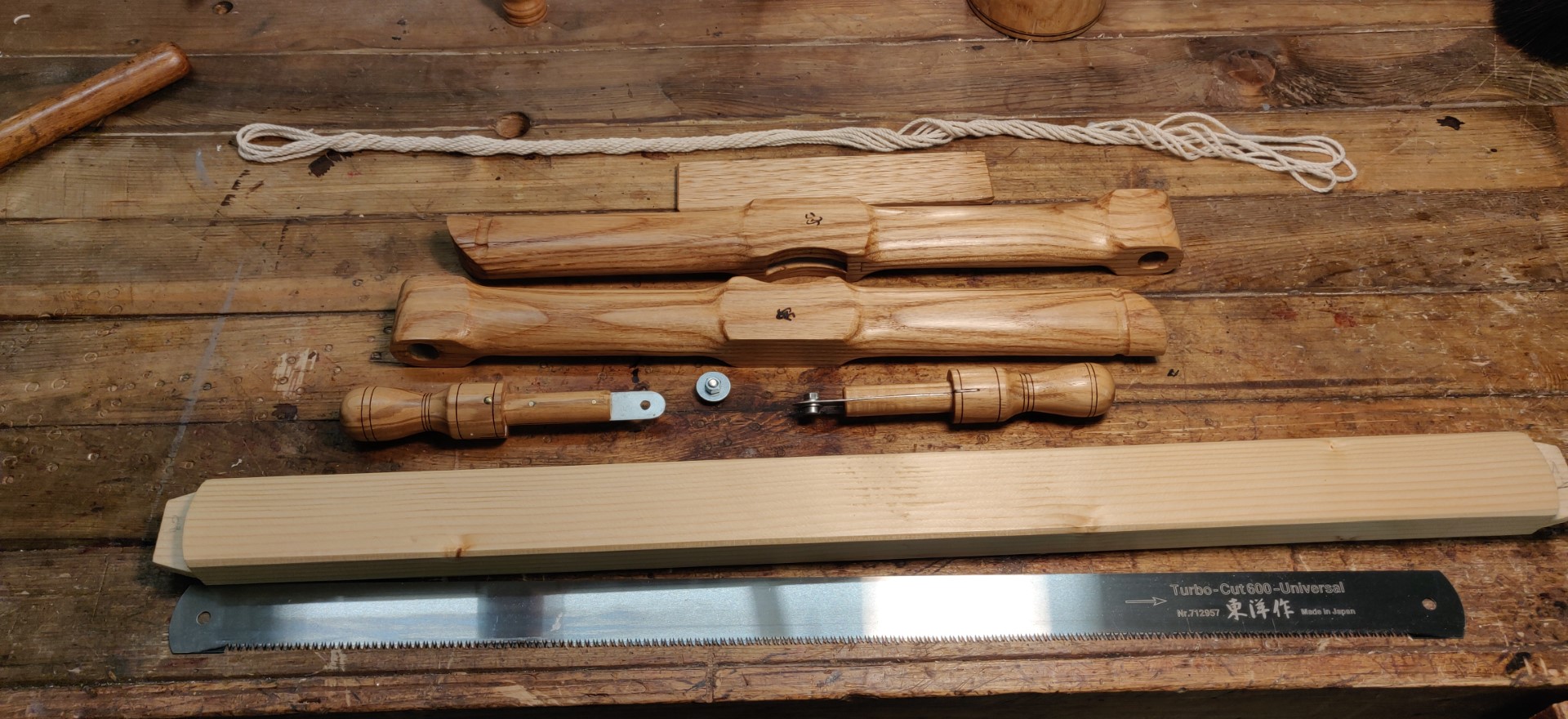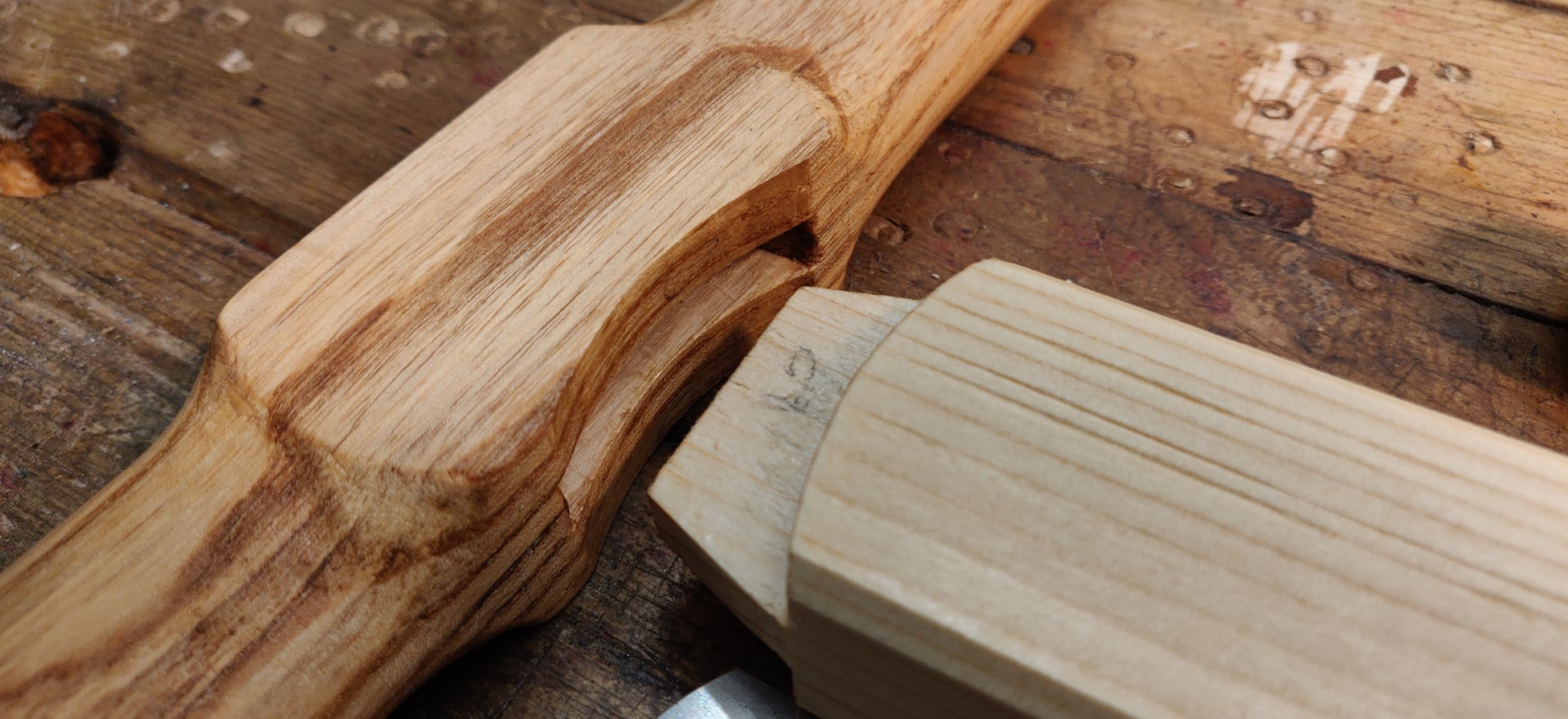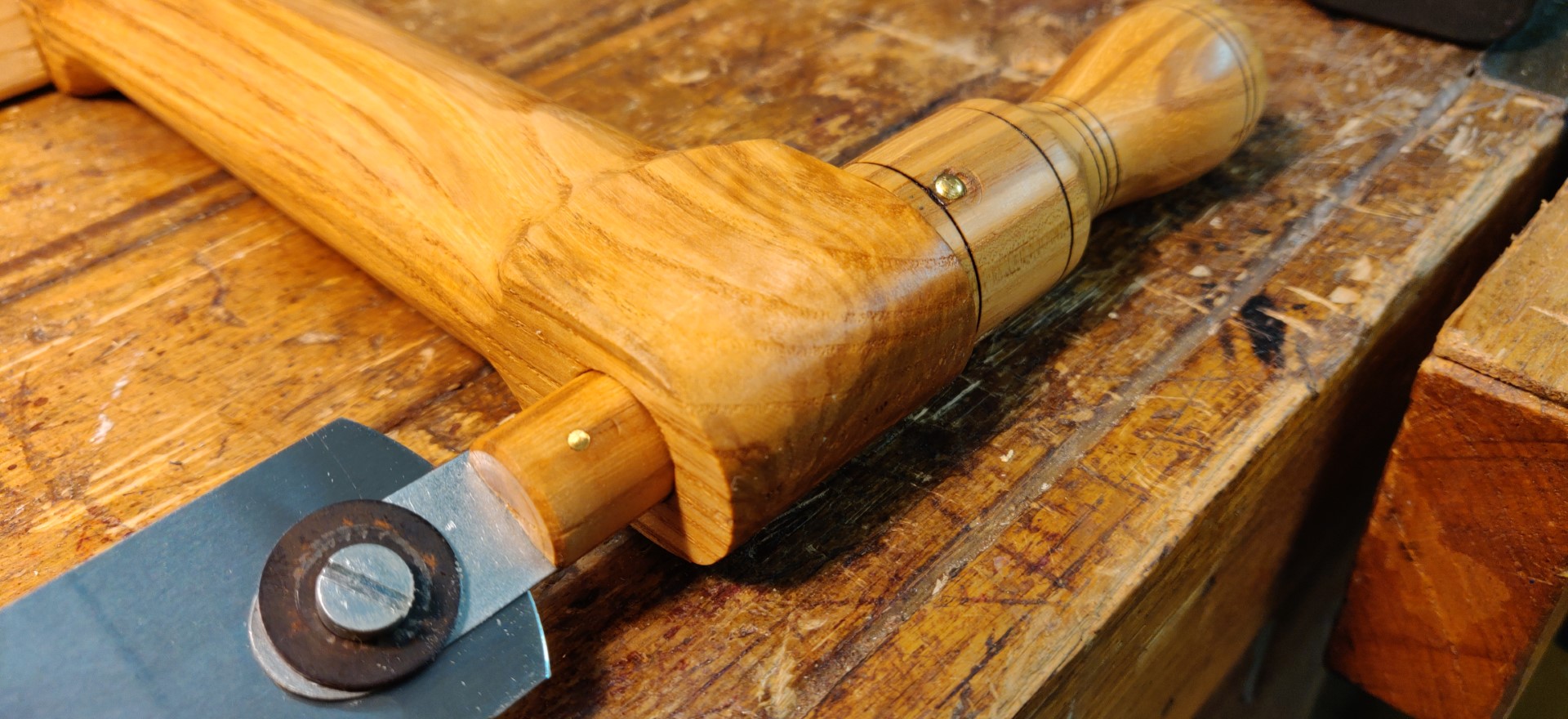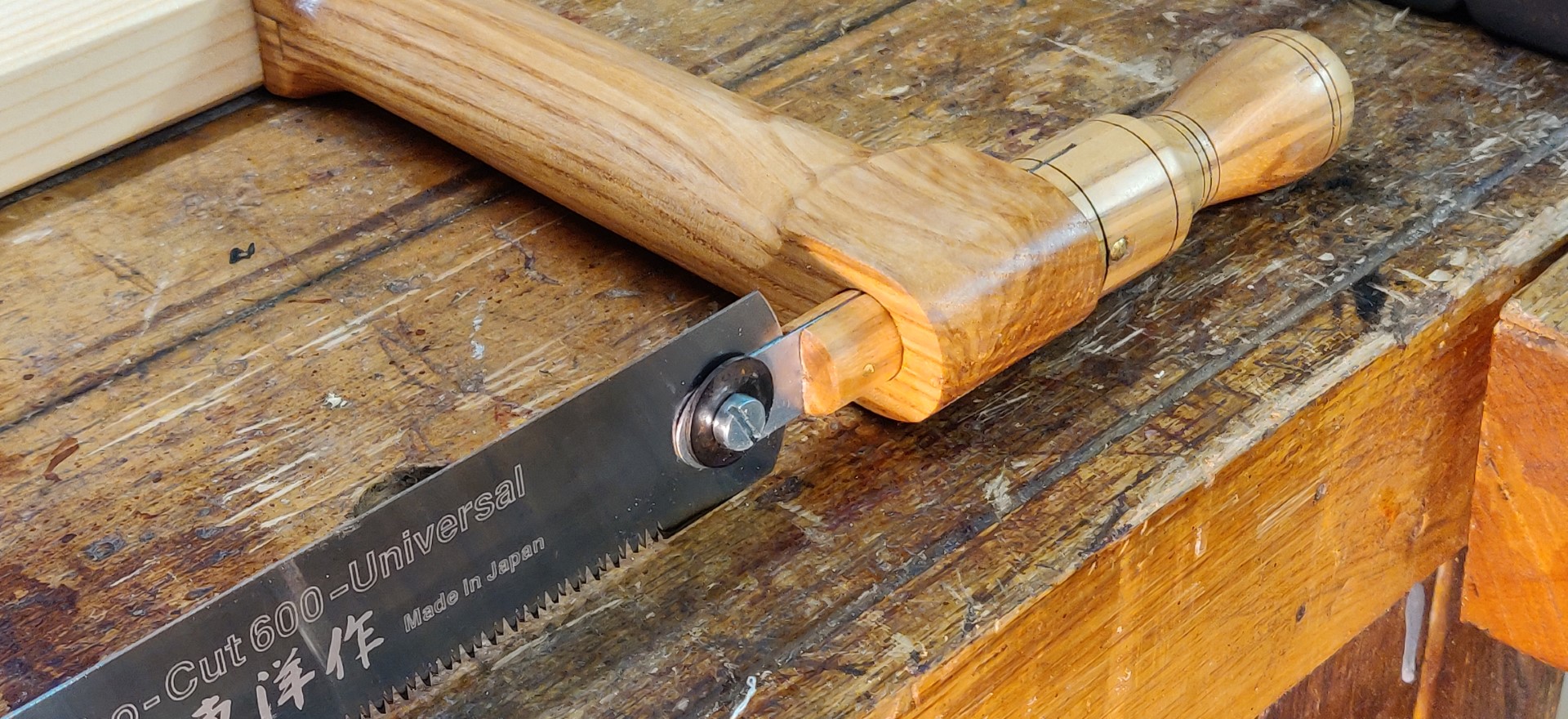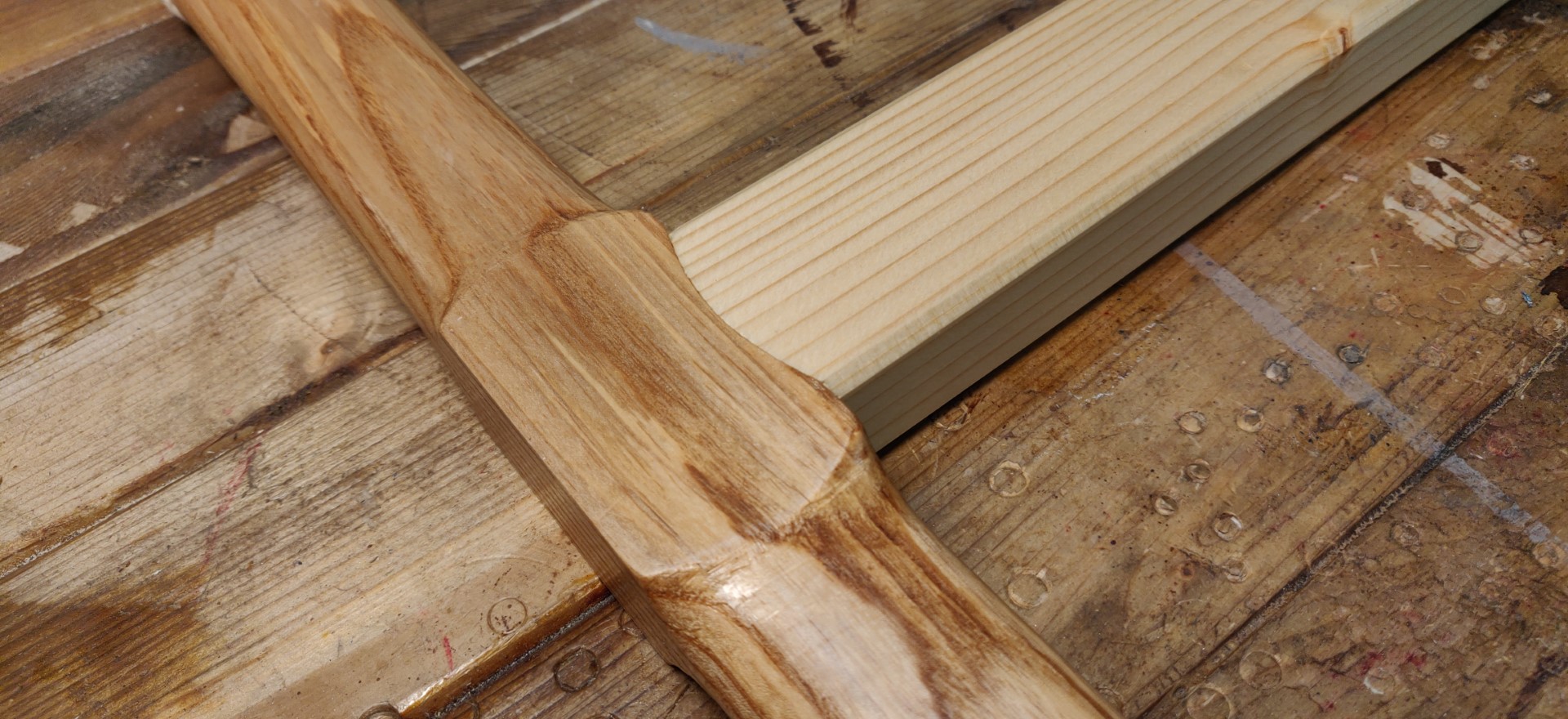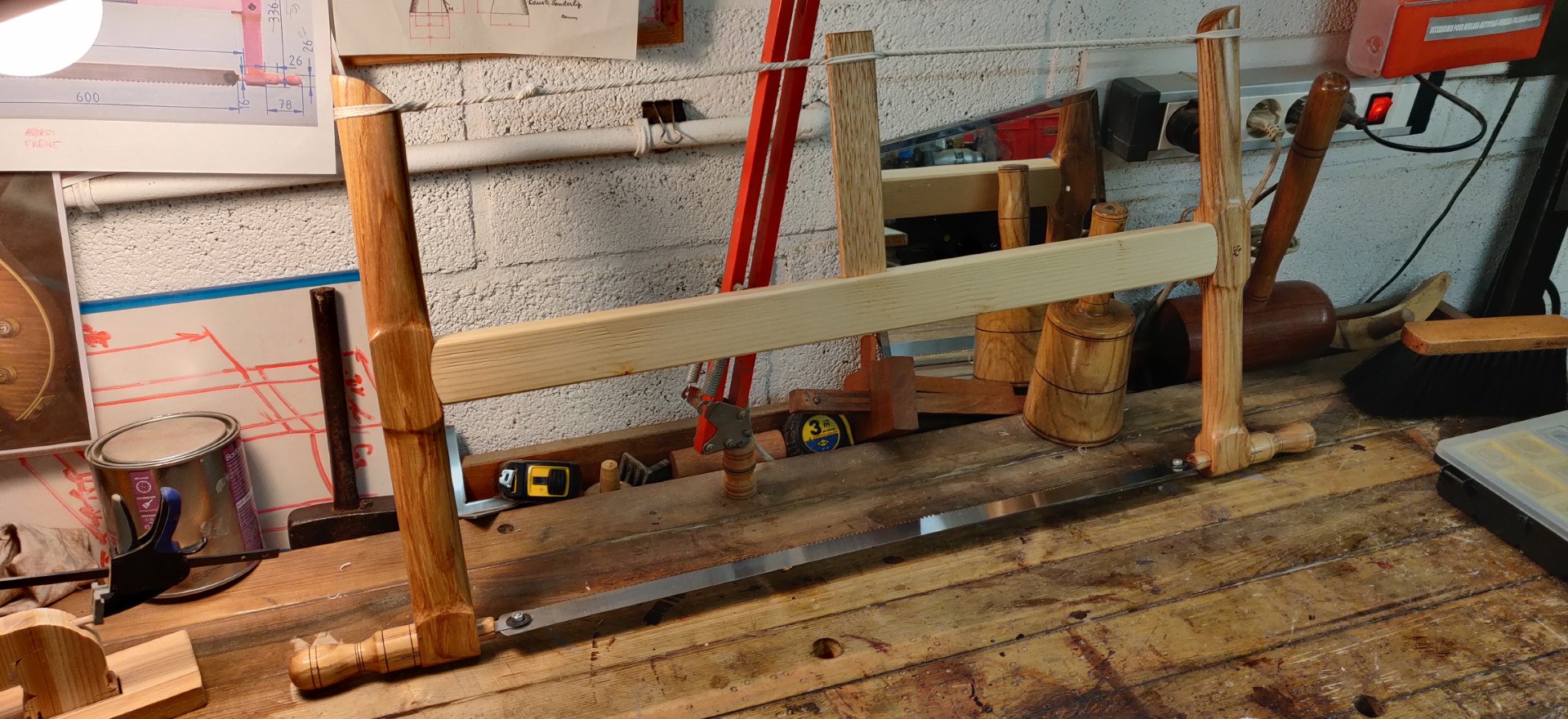 Feel free to leave a comment, here or on Facebook, or also on HomemadeTools.
Christophe