Metal Spinning Top, like in Ithe movie Inception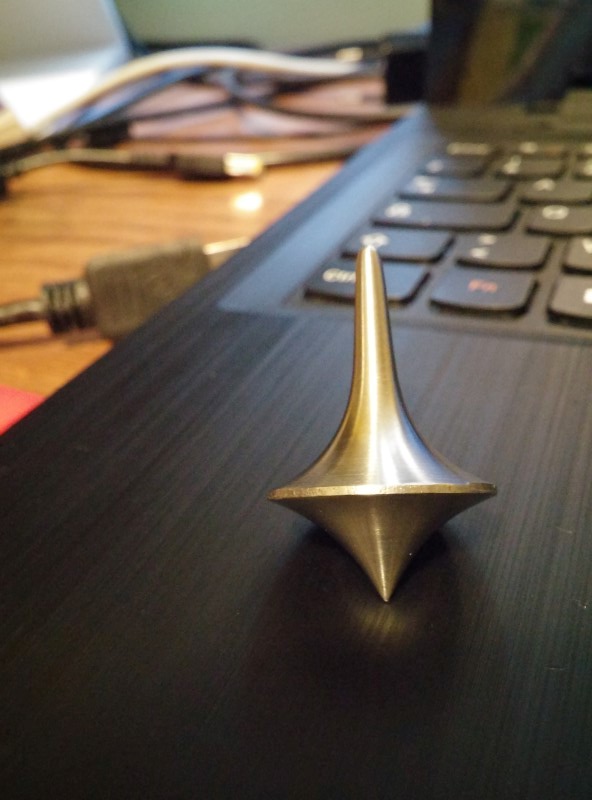 A small spinning top made by myself out of solid steel, inspired from the movie with Leonardo Di Caprio "Inception".
If it spins indefinitely, we are in a dream, if ends up stopping, then it is real life….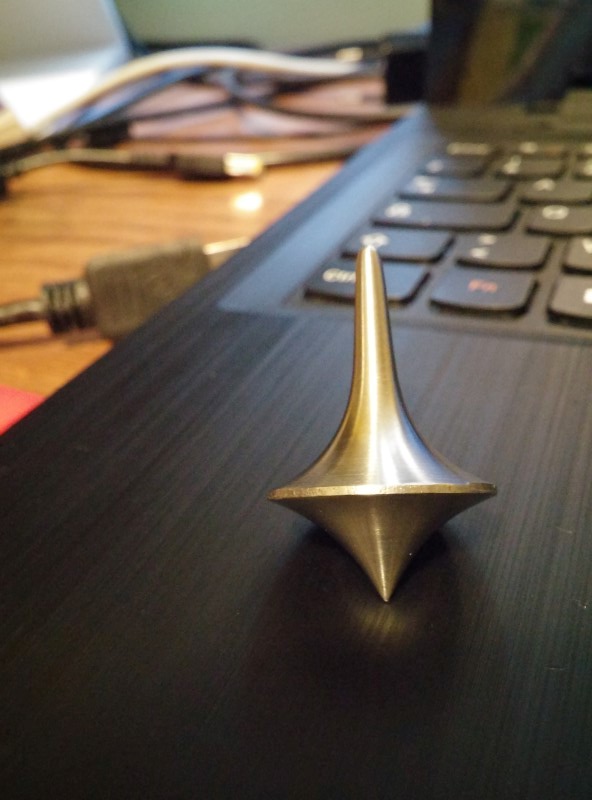 A small video where you can see it spinning for 2 minutes :
About the method for building it, unfortunately, I didn't take any pictures, but roughly speaking,, it is step turned to a shape closed to the profile you want, then semi-finished with a half round file, then finished with emeri grit clothe, from grain 120 to 600.