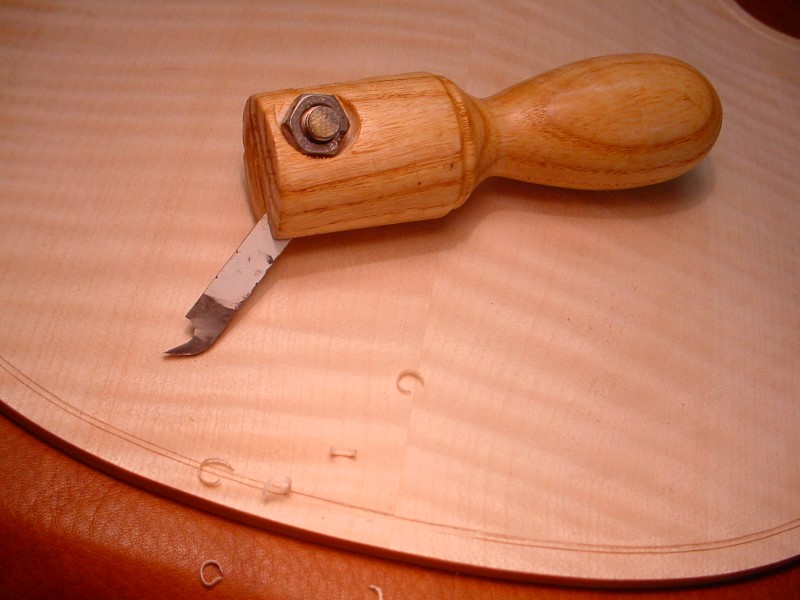 Purfling chisel
Here is a simple way to make a little chisel that aim at carving a groove for purfling inlaying.
The blade is made out of a carbon steel jigsaw blade ground in the shape of a hook and has the same width as the purfling (1.3mm). The sharperning is finished on a stone.
The handle is made out of a section of round ash, with a groove cut at the tip on the bandsaw. The bottom of the groove has the same tilt as the blade.
The blades can be changed, in order to adapt to any situation. The blade is tightened in place thanks to a little bolt, as shown on the picture :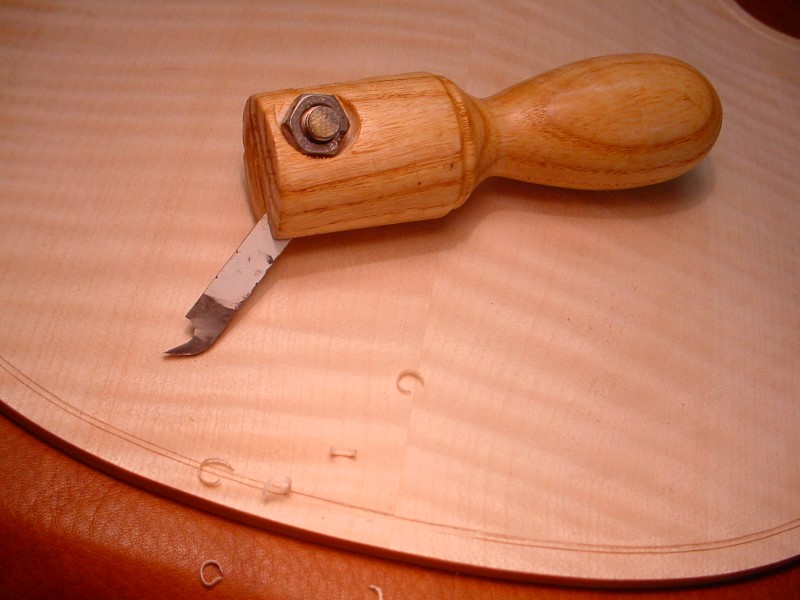 Here, the chisel in action. The edges of the groove will have been first traced with the purfling cutter, and deepened with a luthier knife.
The shape of the chisel shown here is interesting for the biggest curves or straight lines, it removes the wood across the full width of the groove.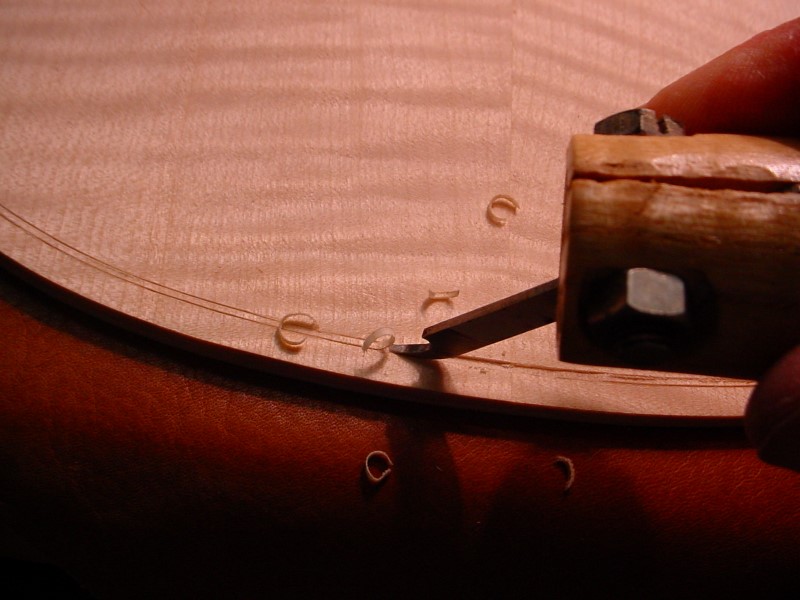 The shape of the chisel below is better suited for the tight curves. The cutting part is shorter and the foot is narrower. The width has been reduced also to less than 1 mm, in order to follow the curve more easily.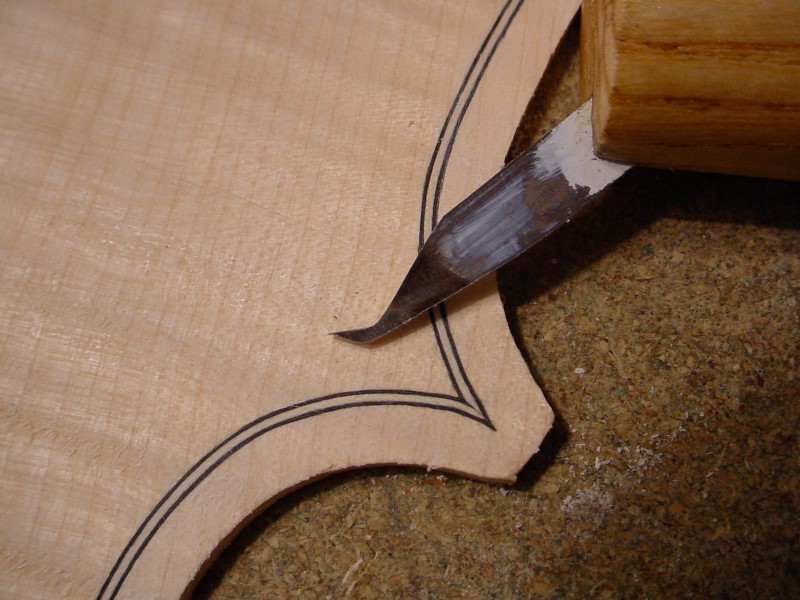 Christophe