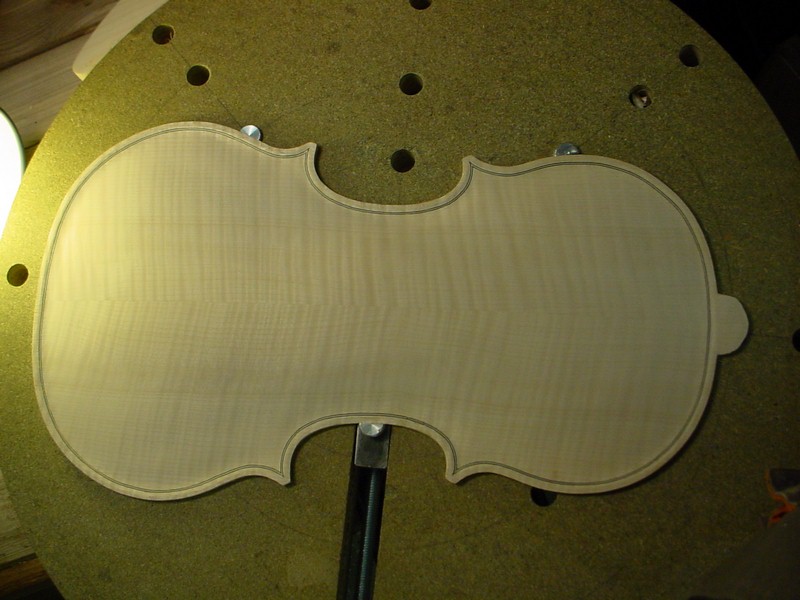 Table of contents :
Viola Charles IX
Here is a work freely inspired by a viola from the famous "Charles IX" series from Andrea Amati. It can be seen in the Ashmolean Museum collection, in Oxford. This viola is dated 1574.
The "Charles IX" series is a set of instruments commissioned to master luthier Andrea Amati by King Charles IX of France for its "violons du roi" orchestra. The series encompassed violins, violas, tenor violins and cellos.
|


Andrea Amati
(Ashmolean Museum)
—|—
We are here long back in history of violin, because we are at the end of the 16th century, which is about 1 century prior to the golden age of Antonio Stradivari's workshop.
There is a remarkable drawing of this viola in the "Hill collection of musical instruments", available at the Oxford museum library.
[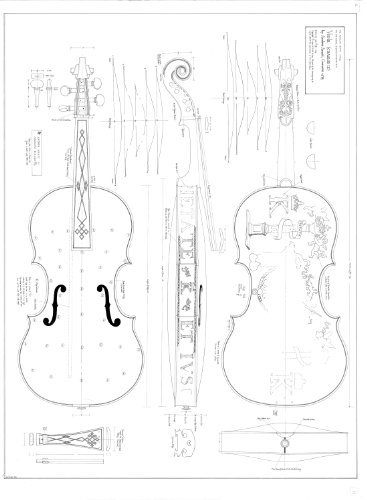 ](http://www.ashmoleanprints.com/image/1056134/andrea- amati-viola-charles-ix-1574)
Credit : Ashmolean Museum
---
I have decided to get inspiration from this instrument, without however willing to make an exact copy from it. This alto has impressive dimensions, the body is 48 cm long, which is considerable. The arches are as well very tall.
Despite the fact that viola sizes have no standard, the size considered as an average today is around 40 cm long for the body.
I have thus entirely re-drawned this plan, reducing in size the body to get it back to 408 mm. I have also slightly borrowed to a Guarneri scroll some curves that I didn't find satisfying for this one.
However, I wanted to keep the relatively rounded shape of the body, the not so protruding corners, comparing to the Stradivari models. I also wanted to keep this so particular ff shape, also very contrasting compared to what can be more often found nowadays.
I also keep another characteristics of this viola, which is the head with "shoulders" near the nut.
I have kept some quite tall arches, to keep the general outline of the Charles IX, but I touched up slightly the neck angle and neck projection, to come back to more conventional values.
I warmly thank my dear friend Jean-Marie Olaya who brillantly helped, prioviding me with some missing values, and great advice.
My plan is available in the downloading section, it is made of 4 plates :
Here are the commented pictures of the making of this instrument.There are already on the Web a great number of photo blogs on how to make a violin. I try thus to focus on what I do differently from the common way. I think that luthiery is alive, and everyone must always try to bring his little contribution.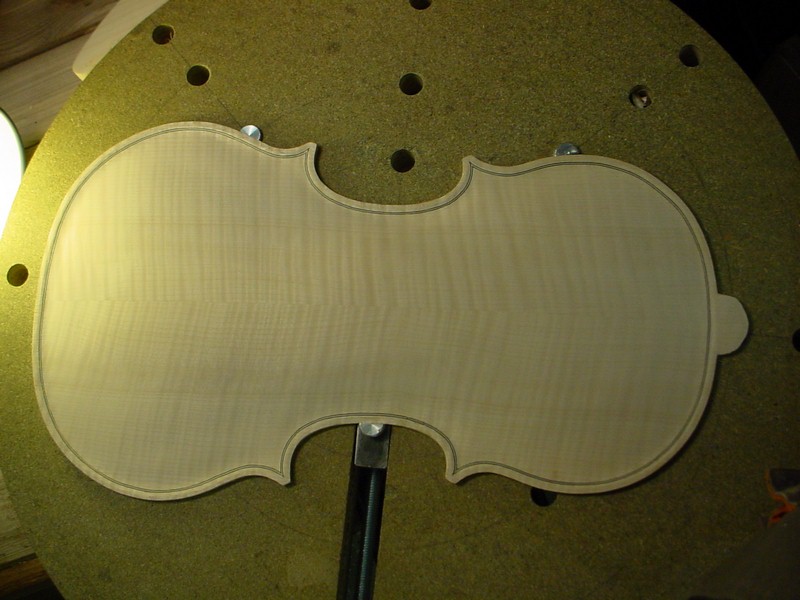 Here is the instrument finished :
You can even hear it expressing his first cry (it's not me playing, unfortunately, I couldn't …). It has a great volume and plenty of deep bass as I like :
To come, an article showing the making of the case.
Feel free to leave me comments, here below or on Facebook.
Christophe