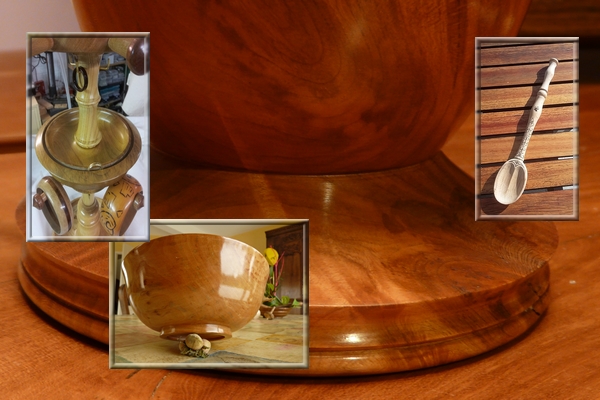 Woodturning is an exciting world where you can learn new techniques over time.
I first owned a "TAB 85" lathe from Leman, which allowed me to begin and offered me already good results, but was quite limited for turning heavy pieces.
I then invested in a Killinger KM 1500 SE that gives me full satisfaction today!
My site is not entirely dedicated to wood turning technics, there are lots of available resources on the net, especially in English.
I am presenting here some pieces I have made and specific tools for woodturning.
Wind musical instruments are presented in the section "instrument making".
The menu below will allow you to navigate through the different categories, and do not forget the section "Workshop" where I show specific tools.
Feel free to react to articles and ask me any questions if necessary, I will be happy to help you.
I specify that I do not sell my works, the first objective of this site is the sharing of know-how.
Do not hesitate to contact me ! (see the section "Contact me" at the bottom of the page).
Christophe
My woodturnings creations