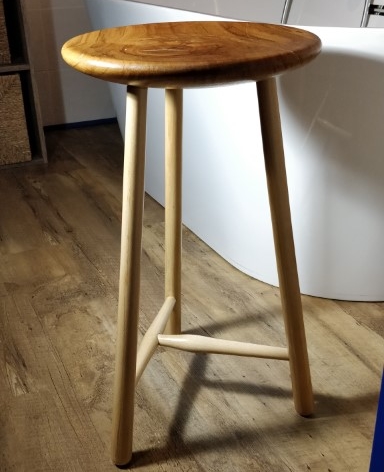 Bathroom stool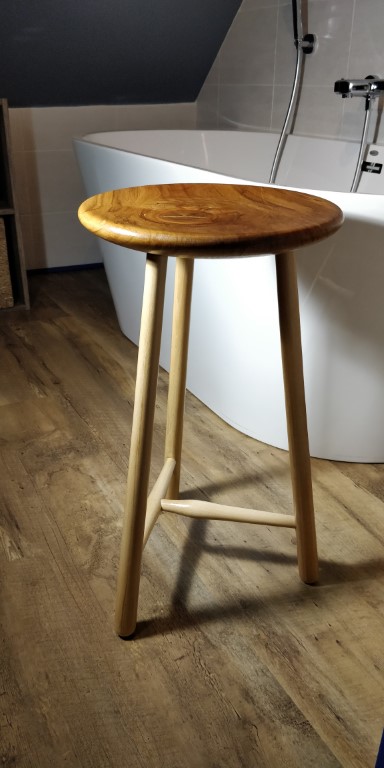 Here is a stool entirely made on the lathe.
It's a bathroom stool.
The tray is wide enough because it serves both to sit and to put the book when having a bath


It has three feet, and two T shaped stretchers, which gives a good rigidity.
It is made out of beech, spalted beech for the tray.
The finish is done with Danish Oil.
Regarding the technique, the tray is turned using a screw chuck on the bottom side, the feet and stretchers are spindle turned between centers.
The hole of the screw is plugged by a small cap turned in beech.
1/11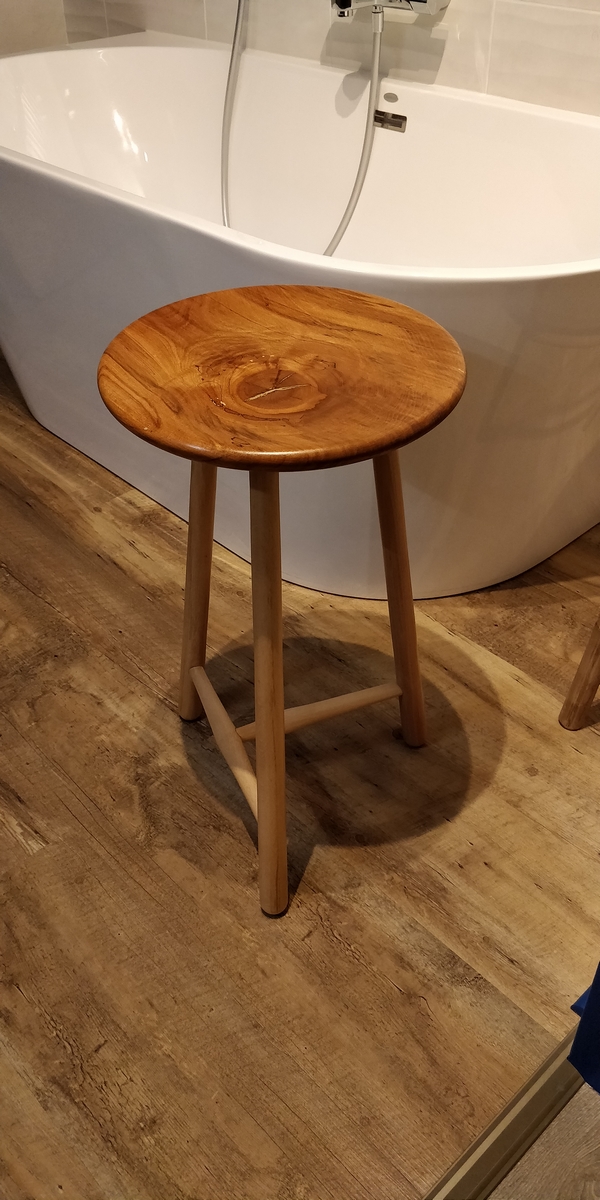 2/11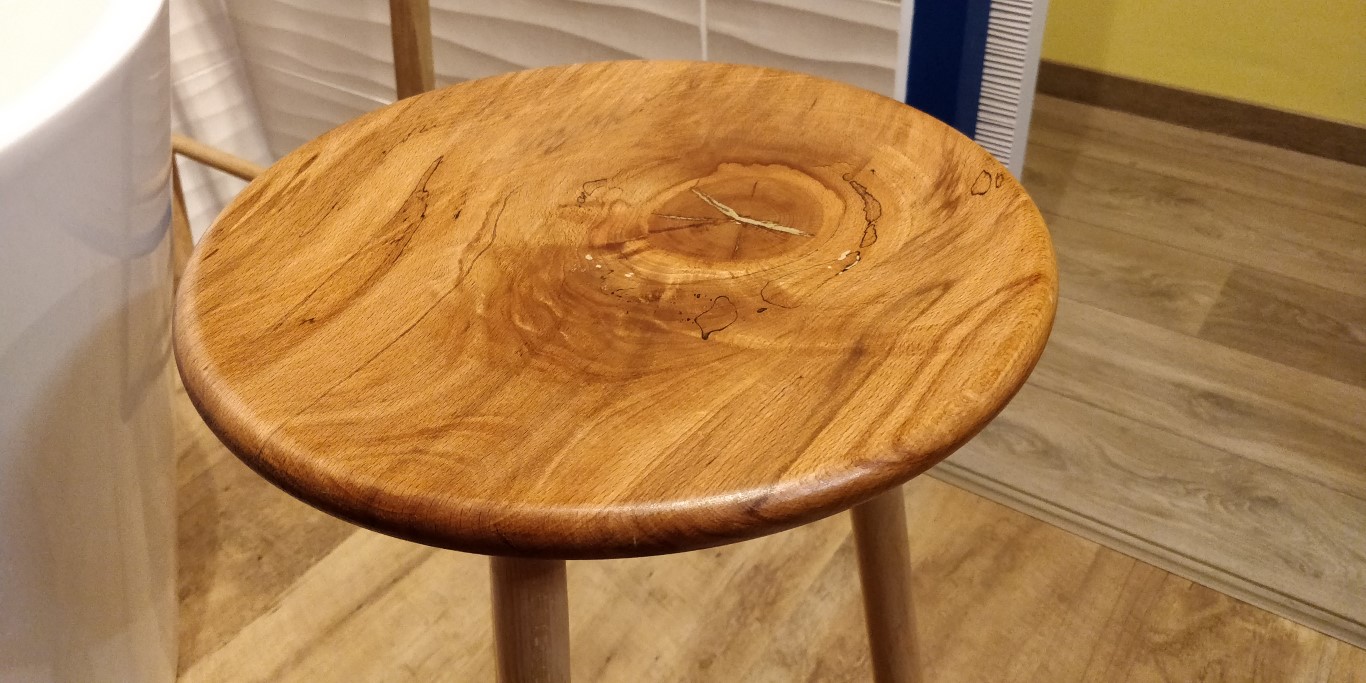 30 cm diameter, spalted beech.
3/11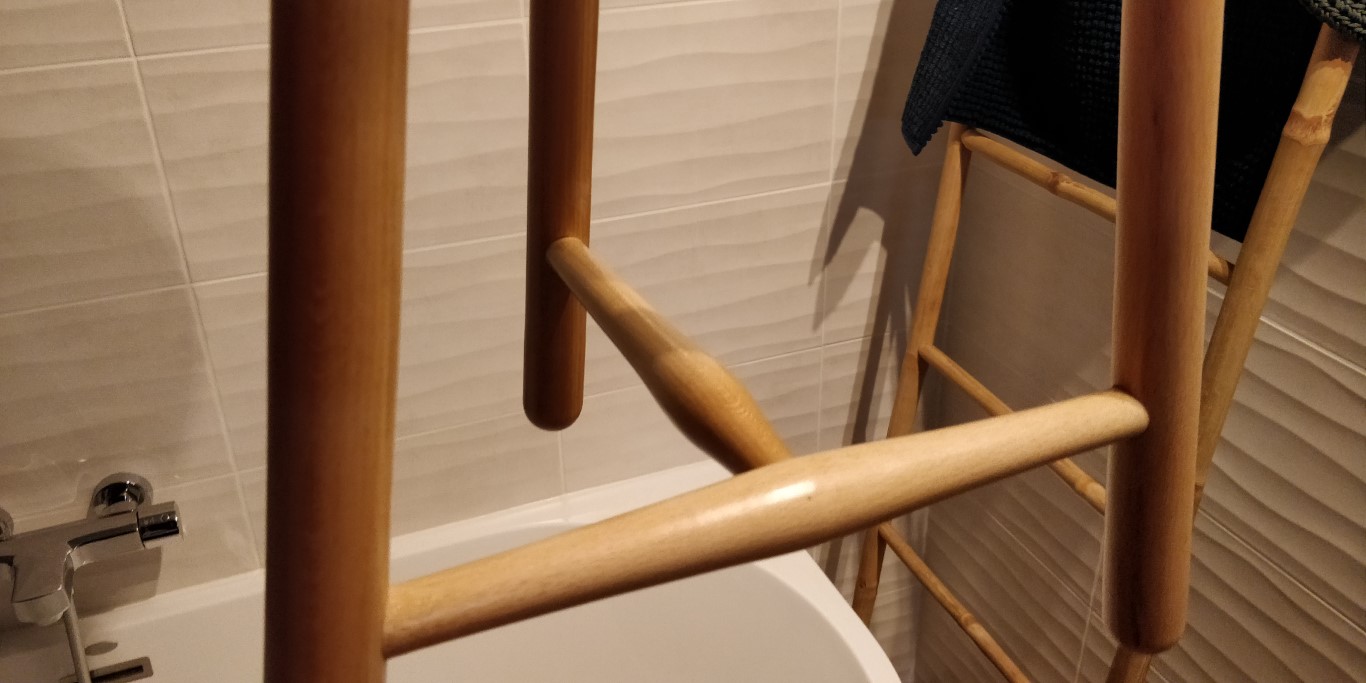 4/11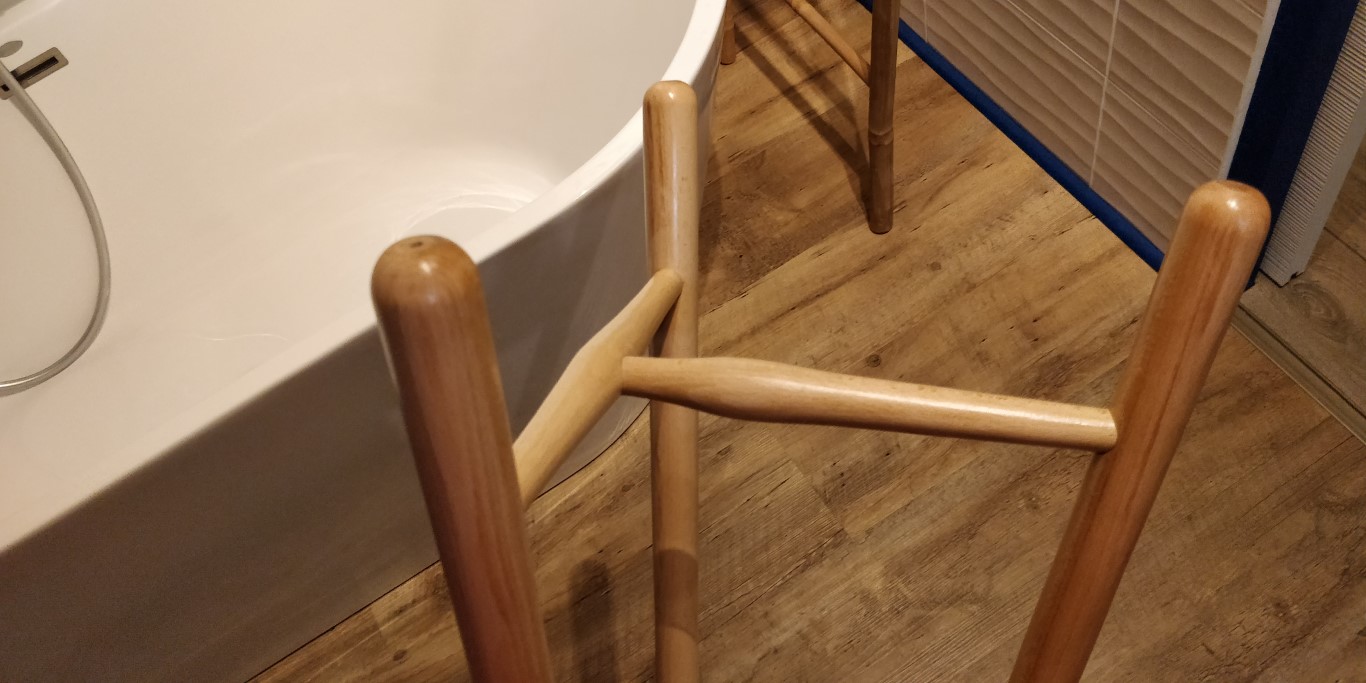 5/11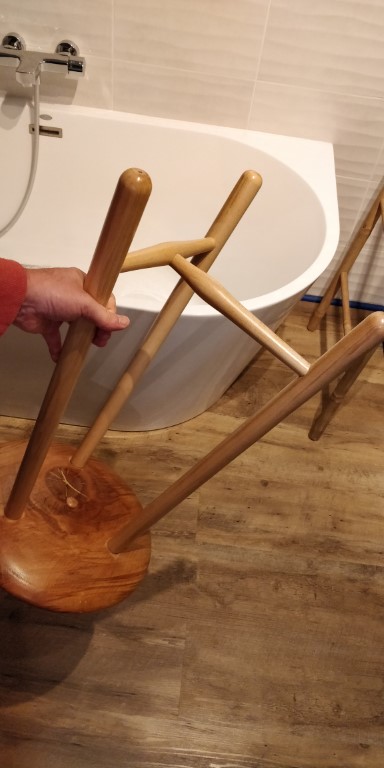 The feet are tilted by 10 °. In the center the plug for the screw hole.
6/11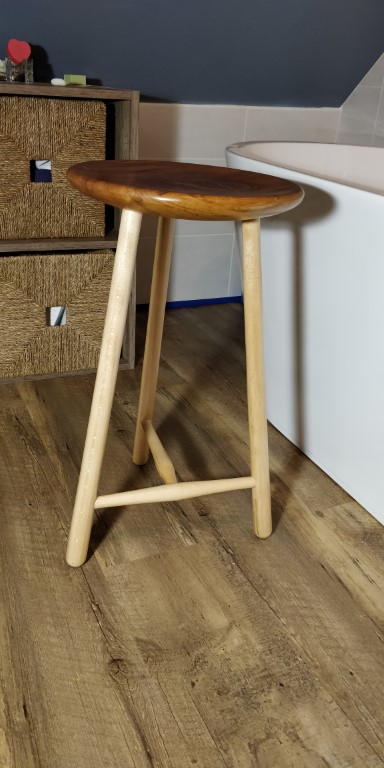 60 cm height
7/11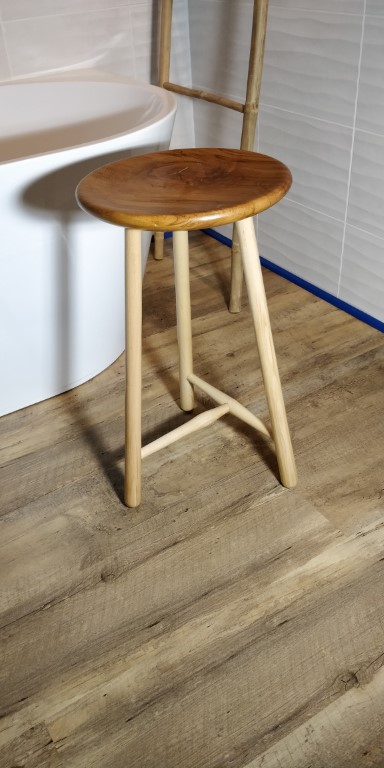 Max diameter of the feet 35, tenons 26 mm.
8/11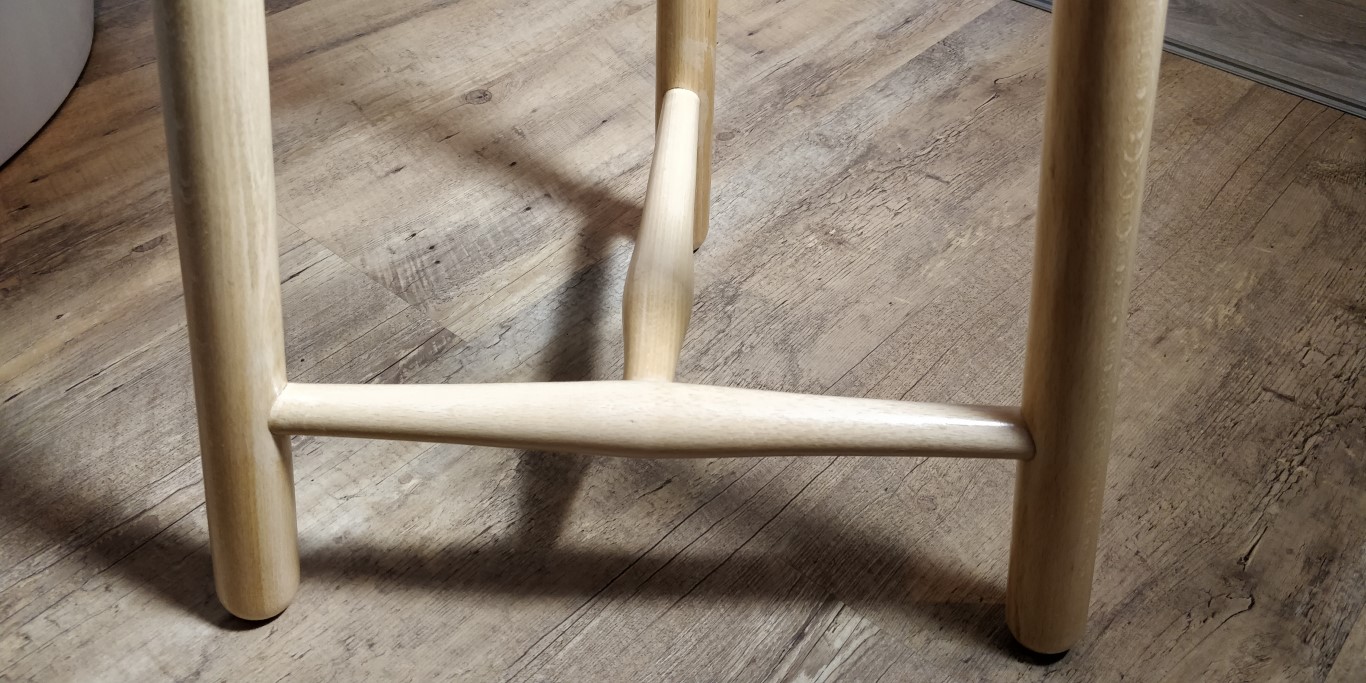 Max diameter of the stretchers: 30, tenons 20 mm
9/11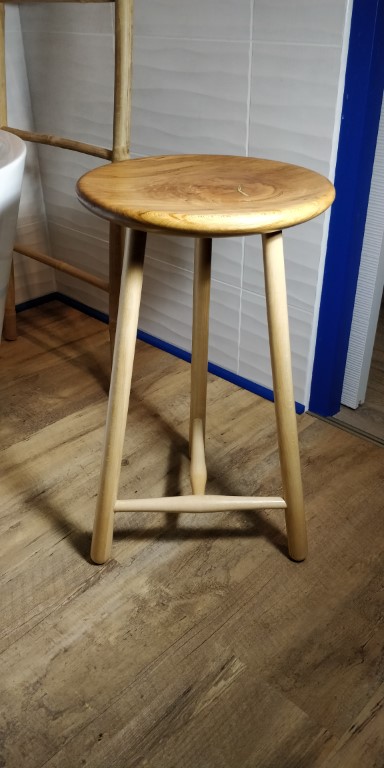 10/11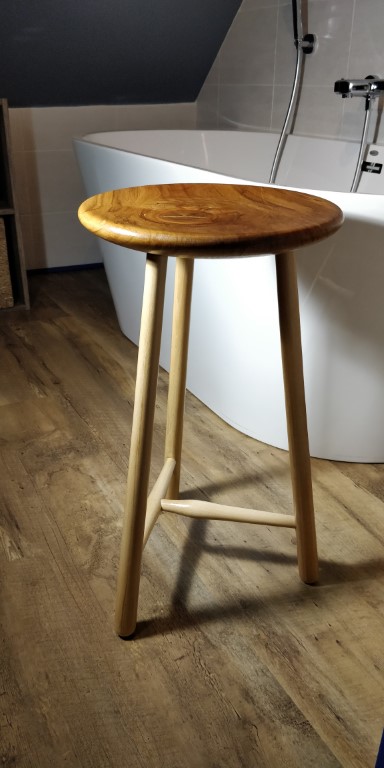 11/11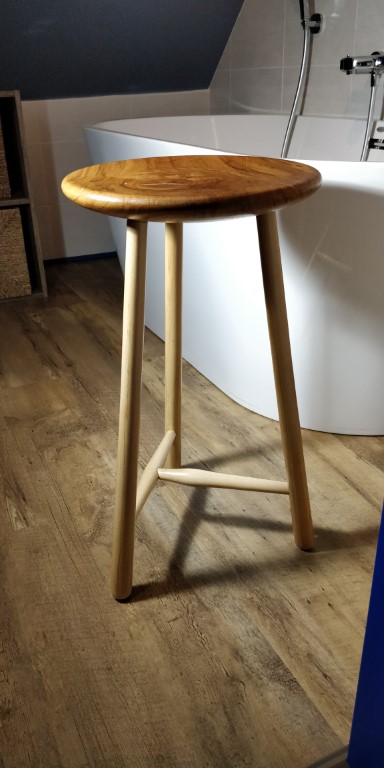 ❮ ❯
Do not hesitate to react to this article in case of question or you can contact me
also on my Facebook page.
Good work !
Christophe