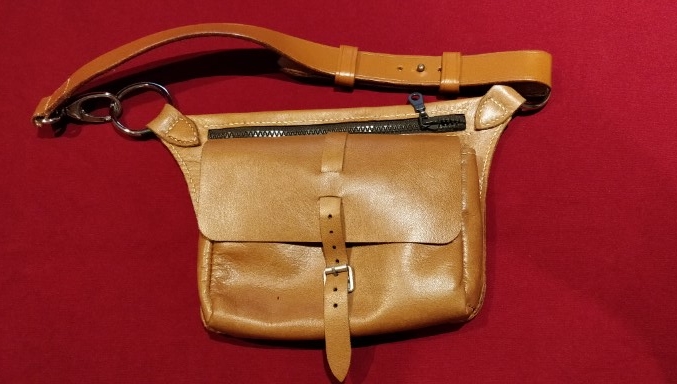 Leather belt pouch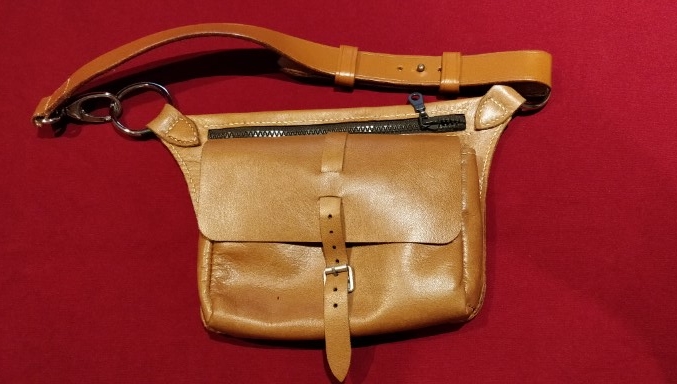 I designed this belt pouch for my daily commute to work by bike.
It allows me to carry together my wallet, badge, phone and keys, without the drawbacks of a shoulder bag.
Bonus! my pocket on my side, my RFID badge is exactly at the height of the sensor, which even prevents me to leave the hands from the handlebars to pass the barriers.
All seams are hand stitched.
1/8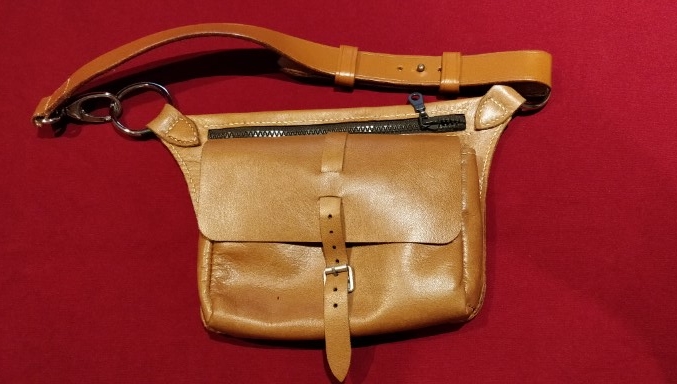 Brown leather
2/8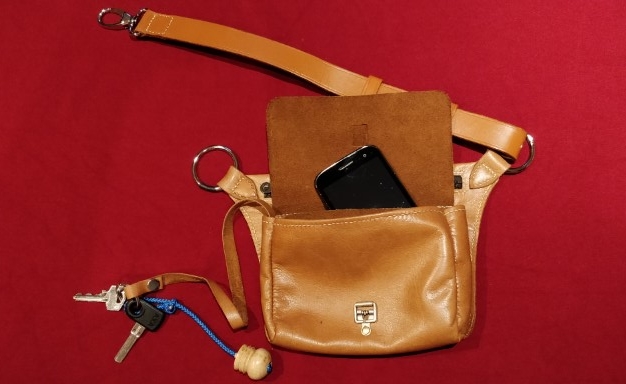 Front pocket:
- a location for the phone
- a tote bag
- a press-locked lanyard for the key ring
3/8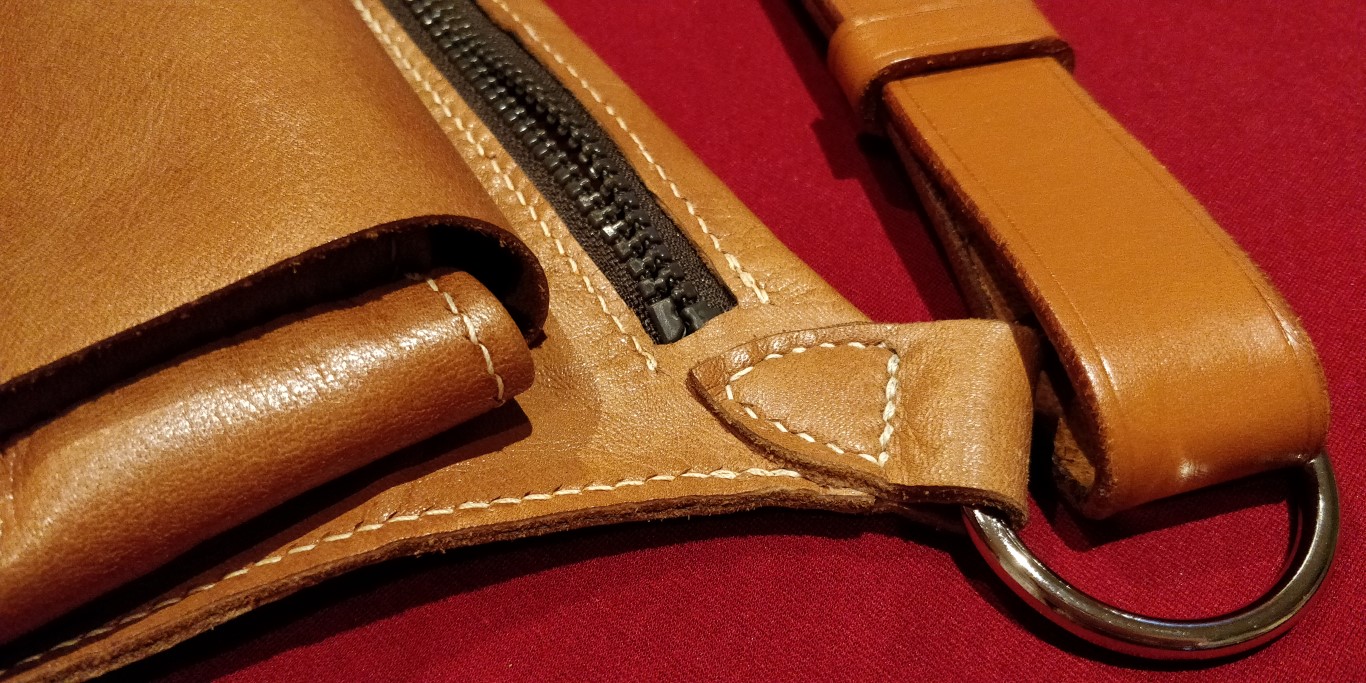 The belt is attached to two rings at the corners of the pocket.
4/8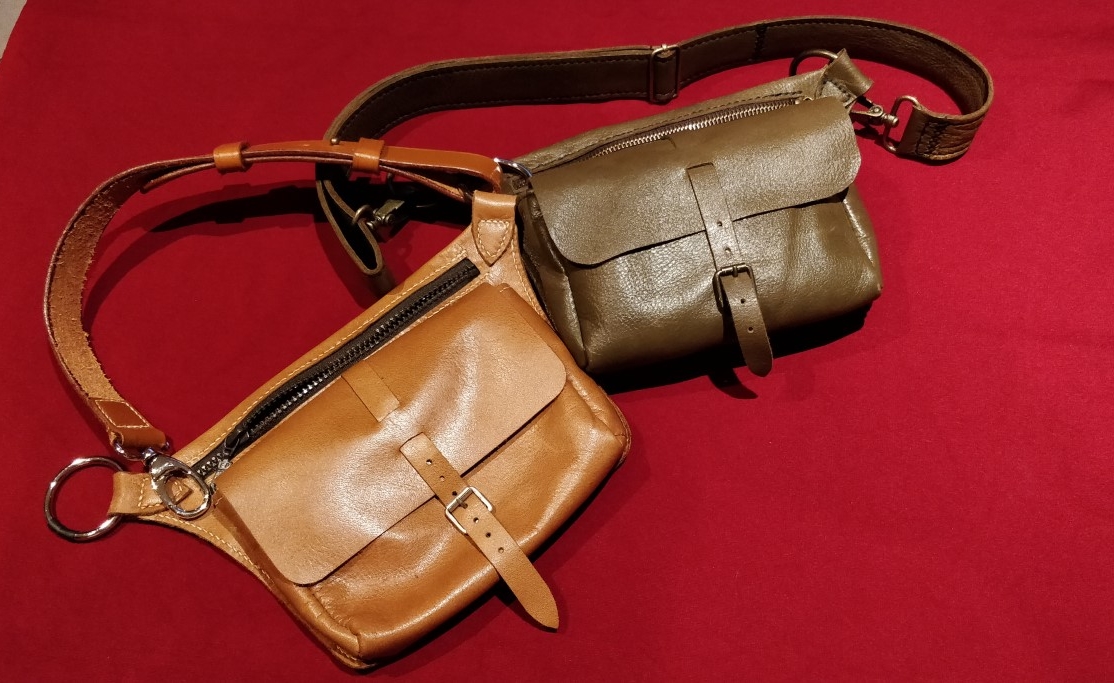 The pouch was successful, I made a second one for my daughter.
5/8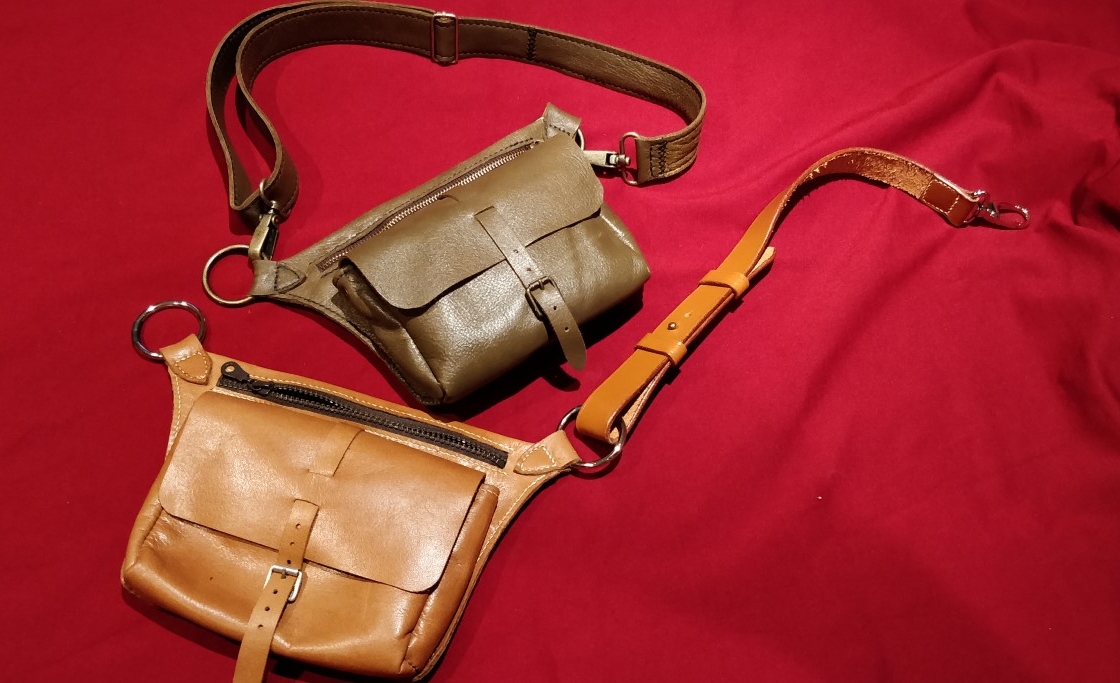 At the back, a large zip pocket.
6/8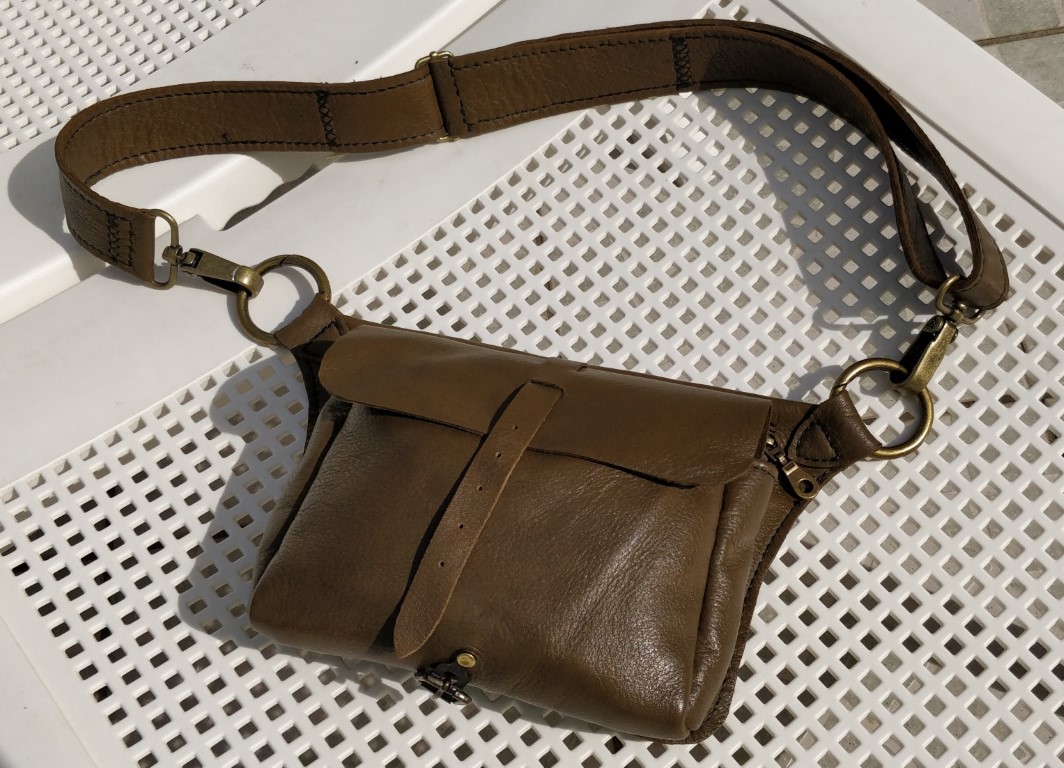 "Green English" leather
7/8
Quick carabiner for the belt.
8/8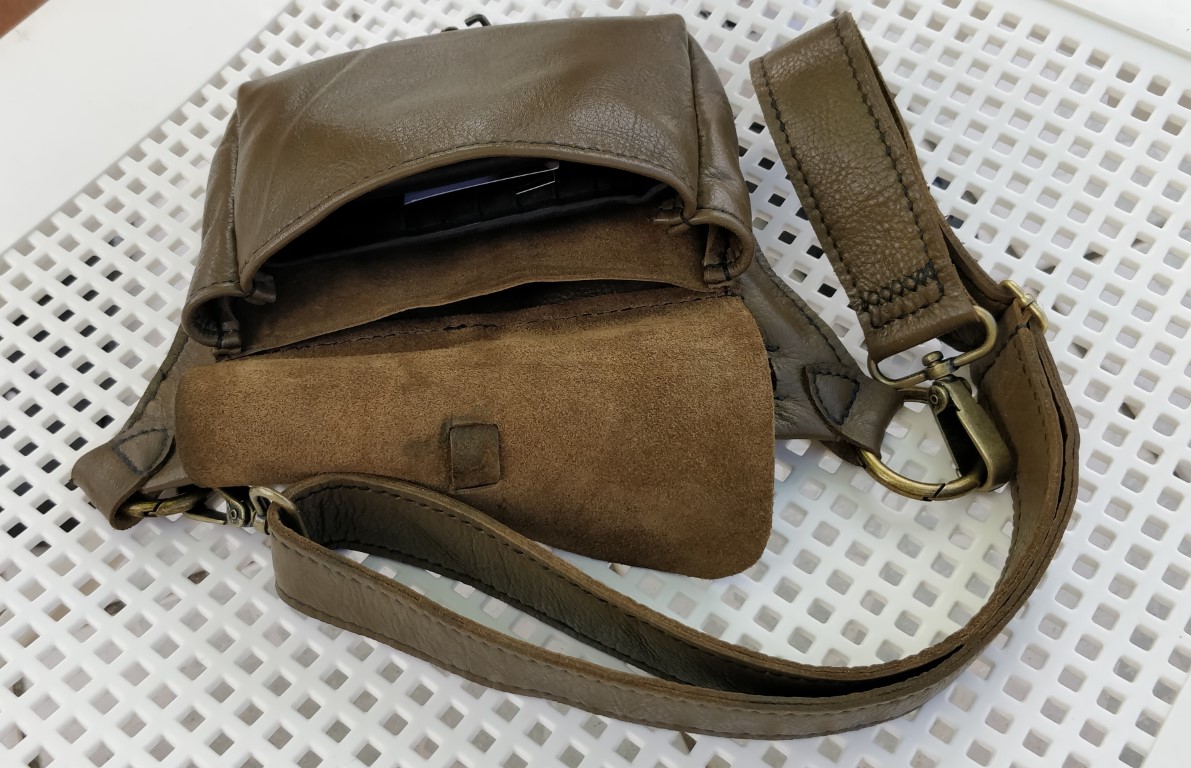 Inner pockets.
❮ ❯
I recall that I do not sell these objects, I can however help you to make them if necessary.
I provide the main template for this wallet in download section.
Do not hesitate to react to this article in case of question or you can contact me also on my Facebook page.
Good work !
Christophe