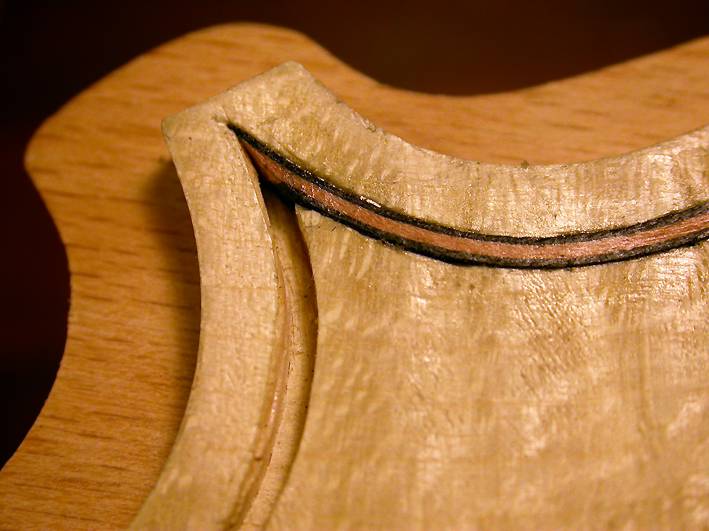 Table of contents :
Purfling cutter
The purfling cutter or scriber is a tool that allows scoring or cutting the thin groove that will fit the purfling on a top or back of a violin, as well as on the edge of top, back and sides of string instruments like the guitar or the mandolin. The tool allows scribing this groove parallel to the edge of the top or back.
Here is my personal version of the purfling cutter, I made it, trying to combine the pleasant and the useful, using not only metal, but also bone and rosewood.
The blades are made of high quality japanese iron, I cut them from a japanese luthier knife.
I also made a leather case for it, in order to avoid damaging it and loosing parts, once stored in a drawer.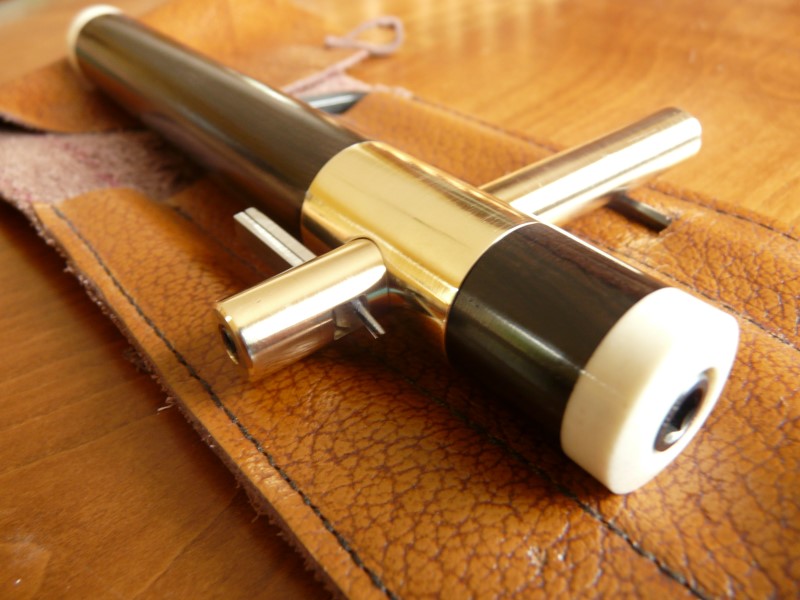 The main part is of Indian rosewood, the T is made of brass. The rings are made of beef bone.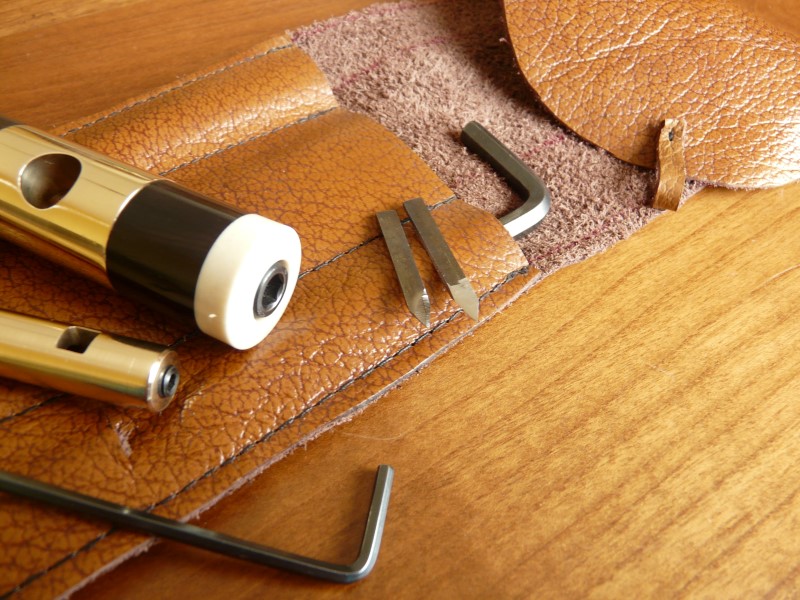 The blades insert in a square hole and are locked with an hexagonal countersunk screw. The mobile part of the T is also blocked by an hex screw, countersunk in the main part. The screws are countersunk so that to avoid scratching the wooden surface of the instrument.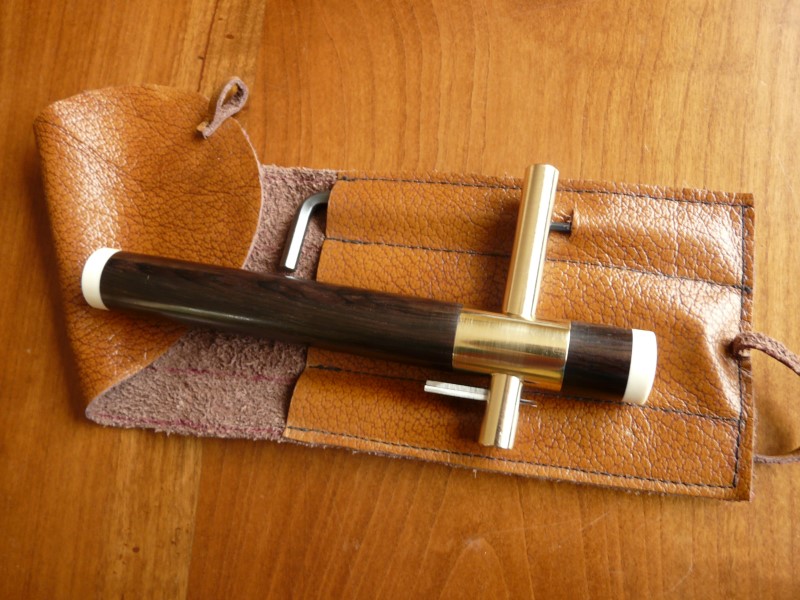 The dual blade mount allows to score a groove on plain wood, for instance for a violin. The sharpening of the blades is made so that the groove is exactly 1.3 mm wide, which is the width for a violin or a viola.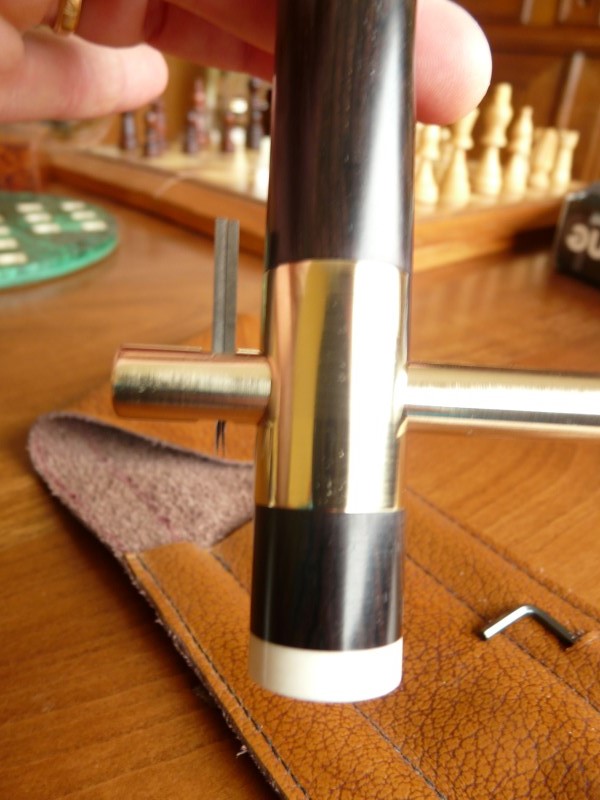 The flat of the blades is towards the outside, because the groove must have vertical edges. The bevel is inward.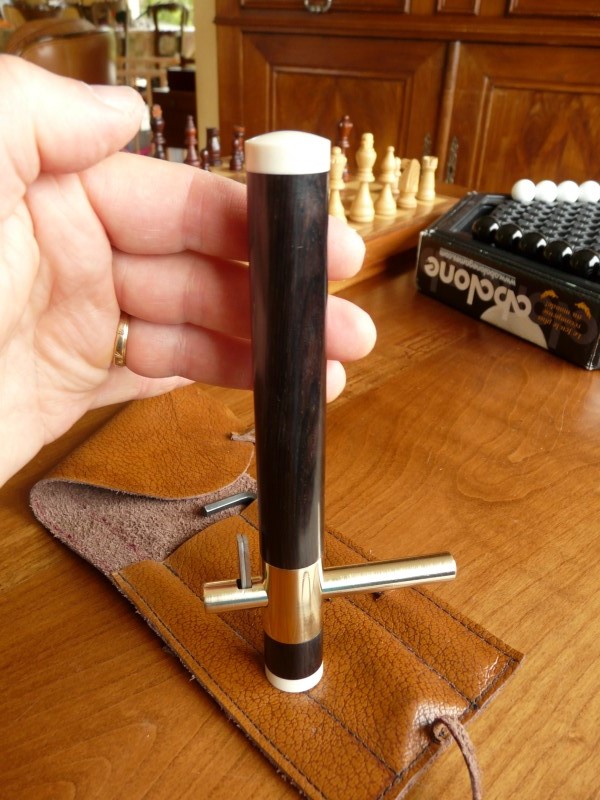 The handle is cylindrical, in order to serv as a guide on its full length. The blades can be turned towards the bottom (use for a violin) or towards the top (use for the edge bendings on other string instruments)
The white rings are made from the tibia of a beef. Bone can be quite easily turned and polishes very well. (It's a good substitute for ivory)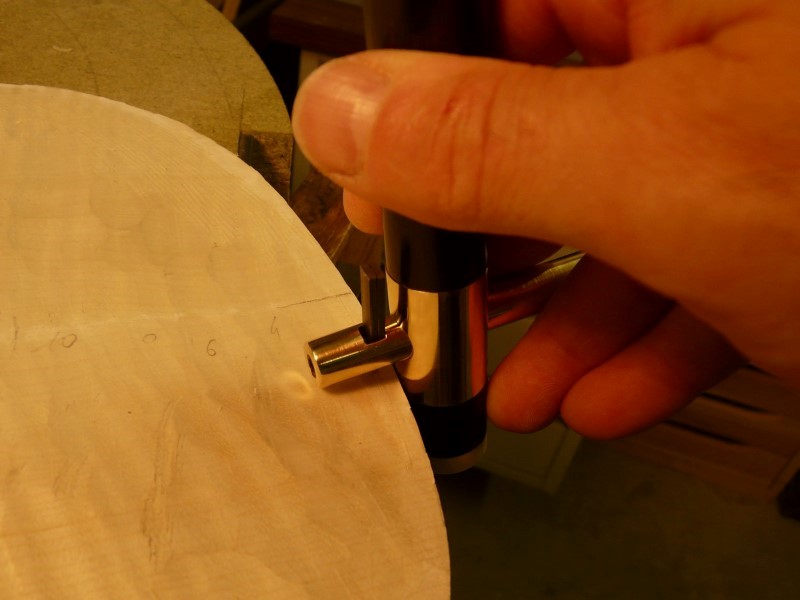 Example of use on a viola purfling groove. The tool is guided by the short end of the handle.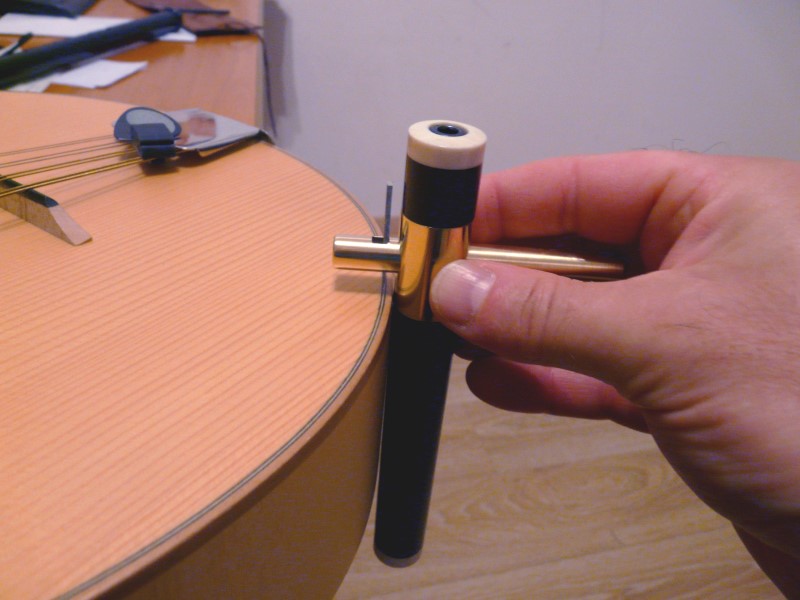 Example of use on an edge binding. In that case, only one blade is used, the tool is guided by the long end of the shaft.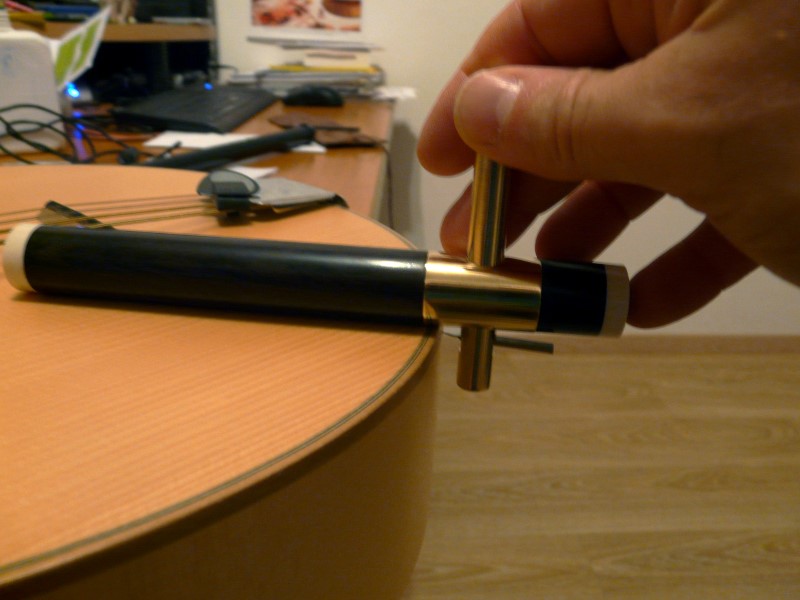 Use for scoring the sides.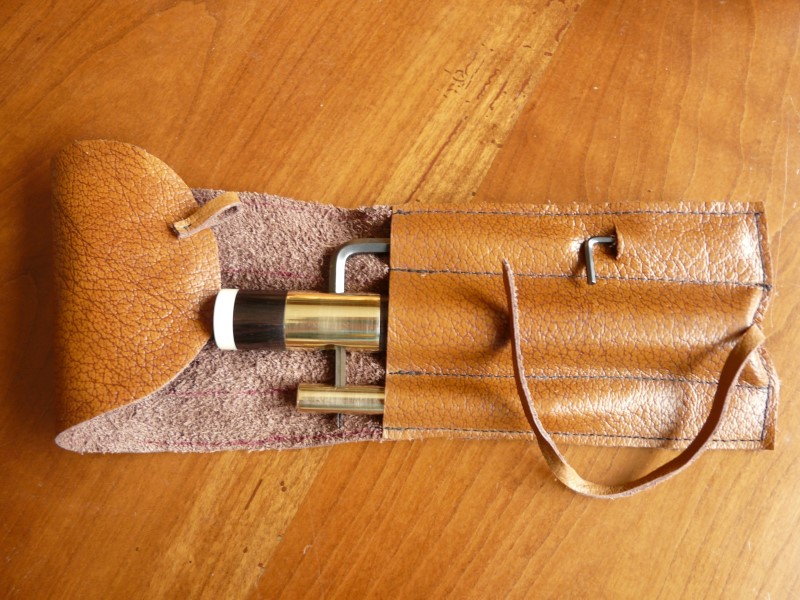 A leather case for tidying up the tool along with its key accessories.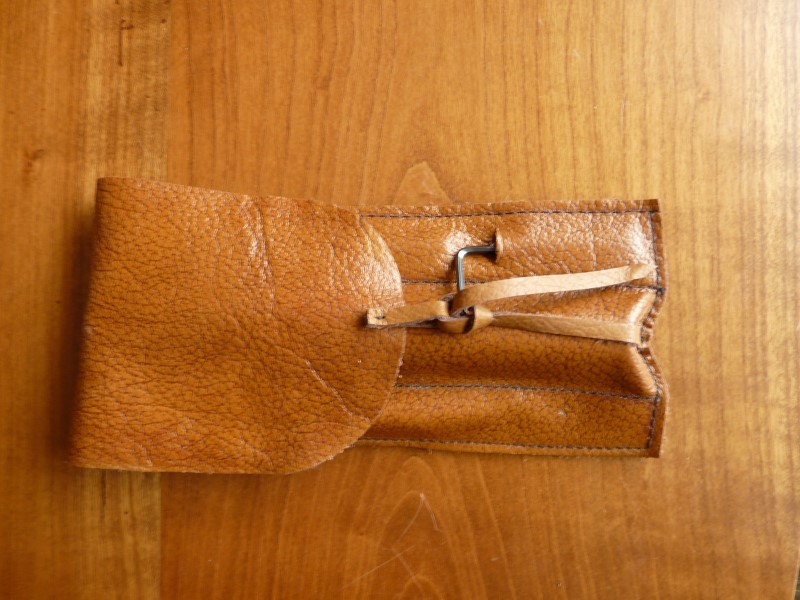 A simple knot to close the case.
Any comments are welcome !
Christophe