Bluegrass F5 style mandolin making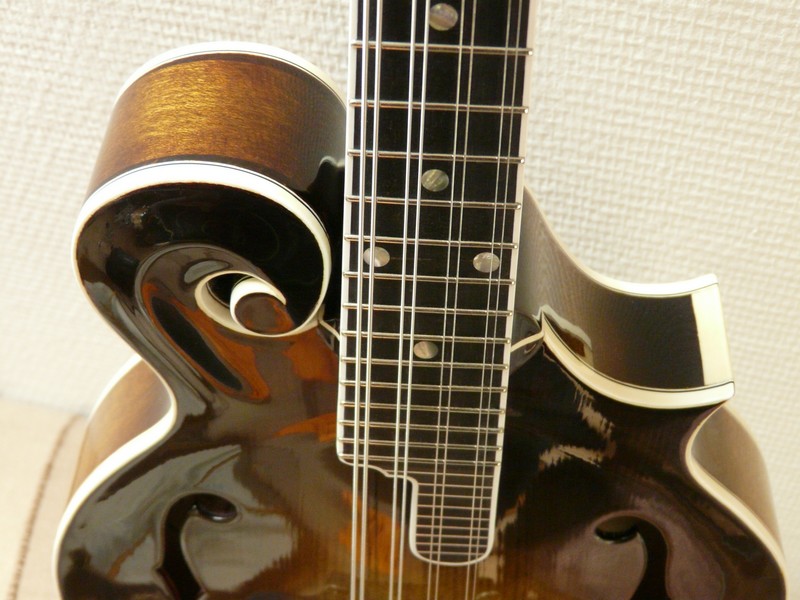 Table of contents :
Here is an F5 mandolin I have finished during the Summer 2012.
It is built under the original model of Lloyd Loar, in the early 1920s, for the Gibson company in the US.
This kind of build, introduced by the Great American luthier, somewhat reconciles the traditional guitar type luthiery with the one of the violin makers :
carved and arched top and back
f shaped soundholes
A couple of tuning bars, similar to the bass bar from the violin
This build is quite similar as the Jazz archtop guitars, to a lower dimensional scale, but the technical difficulty is not lowered, see it is increased because of the small dimensions of some parts.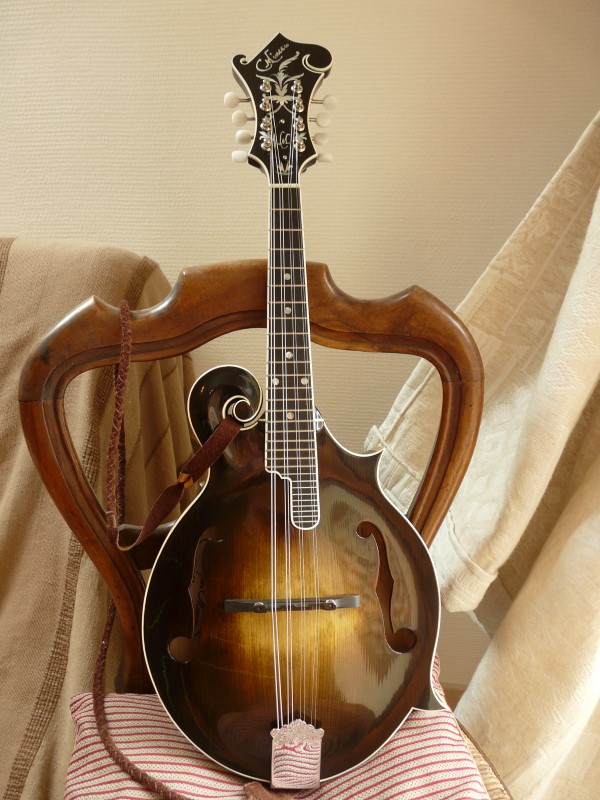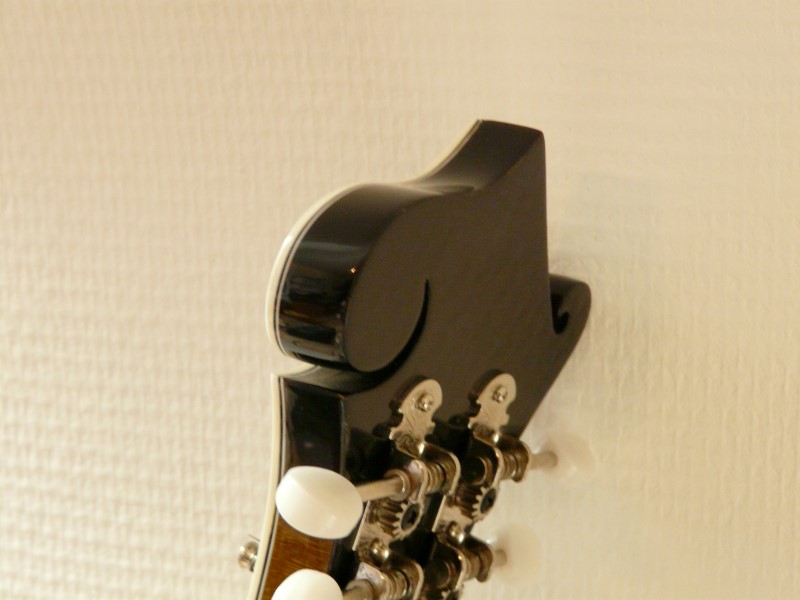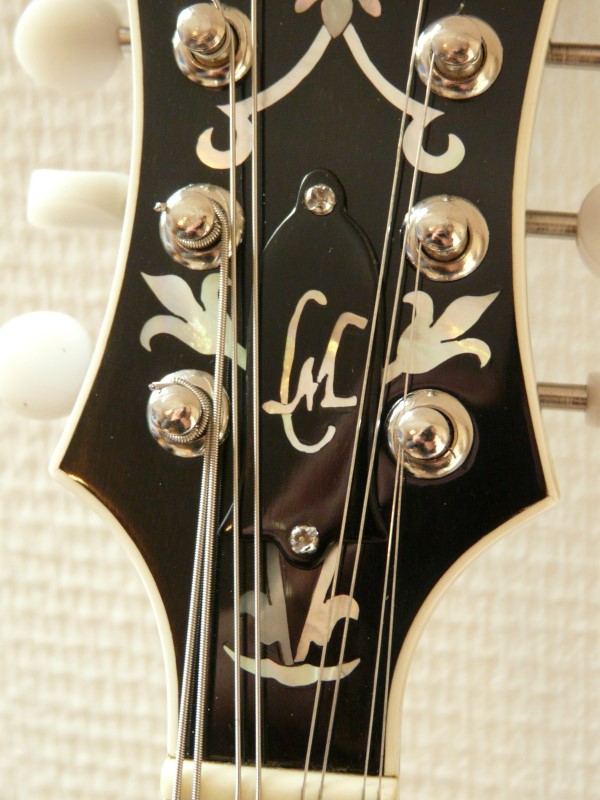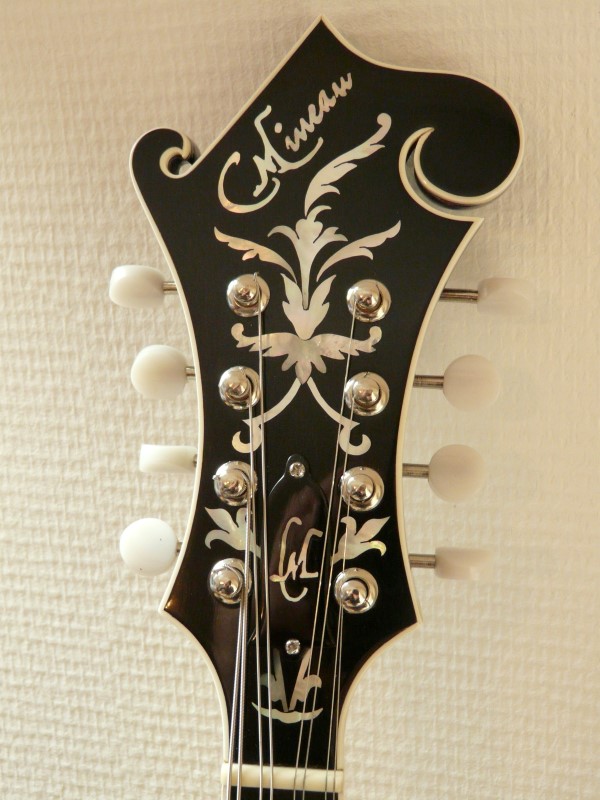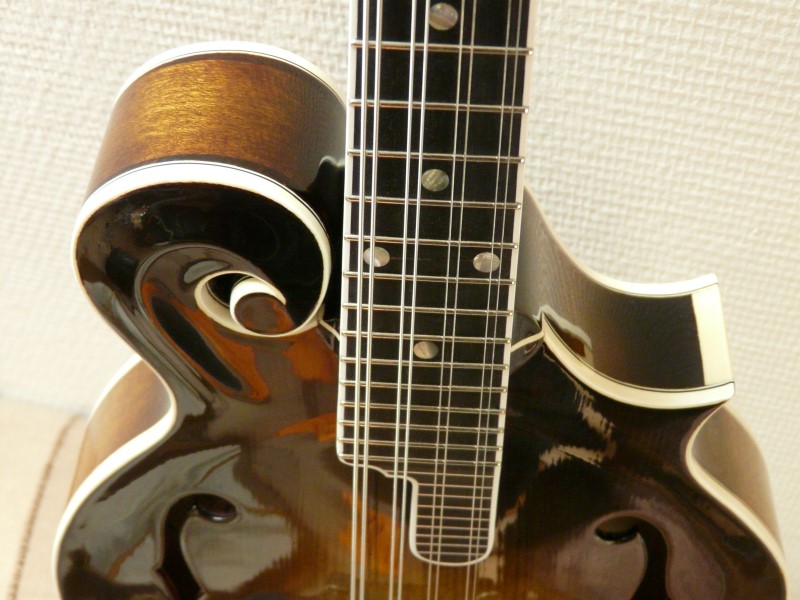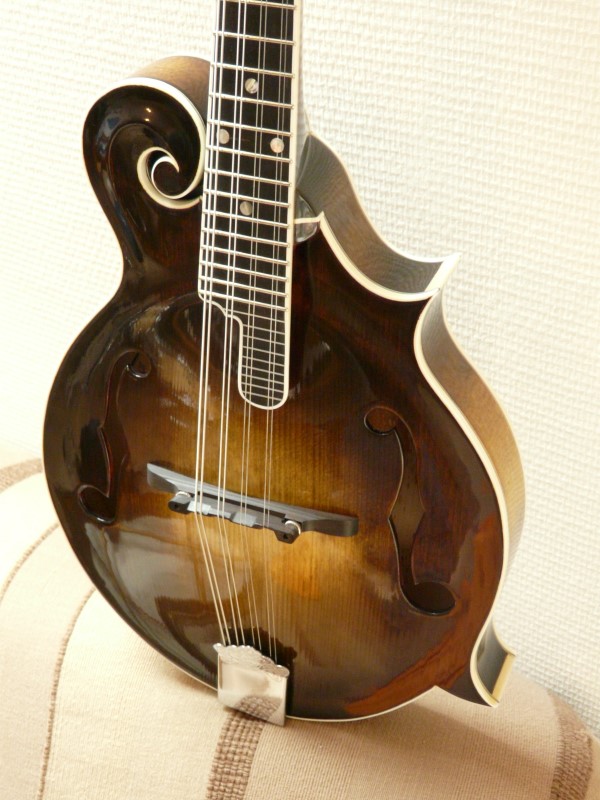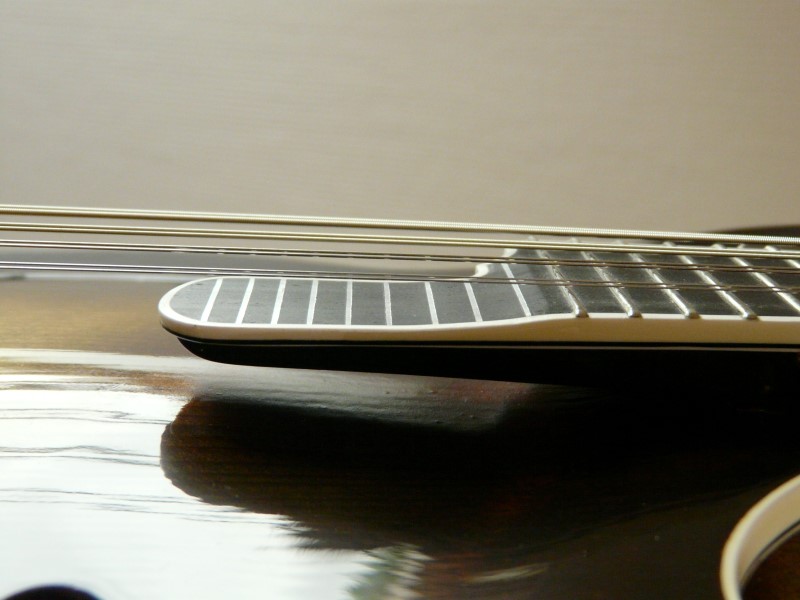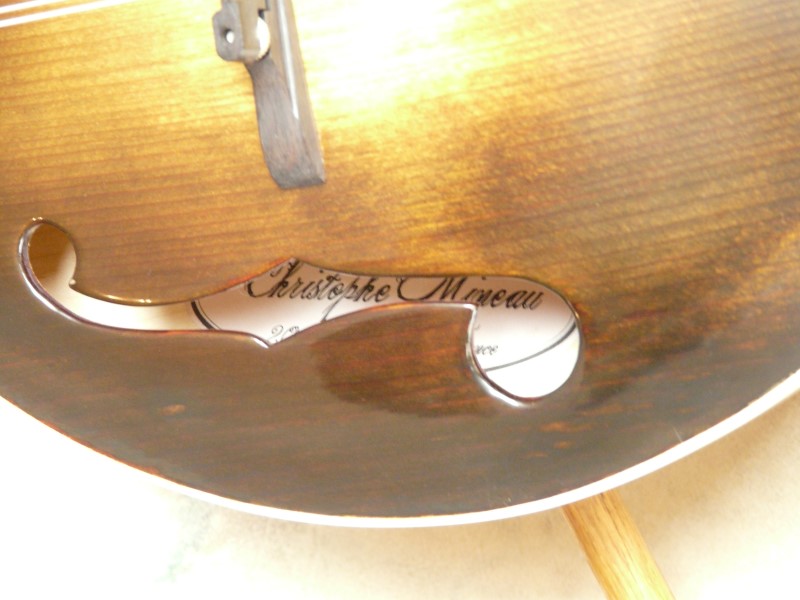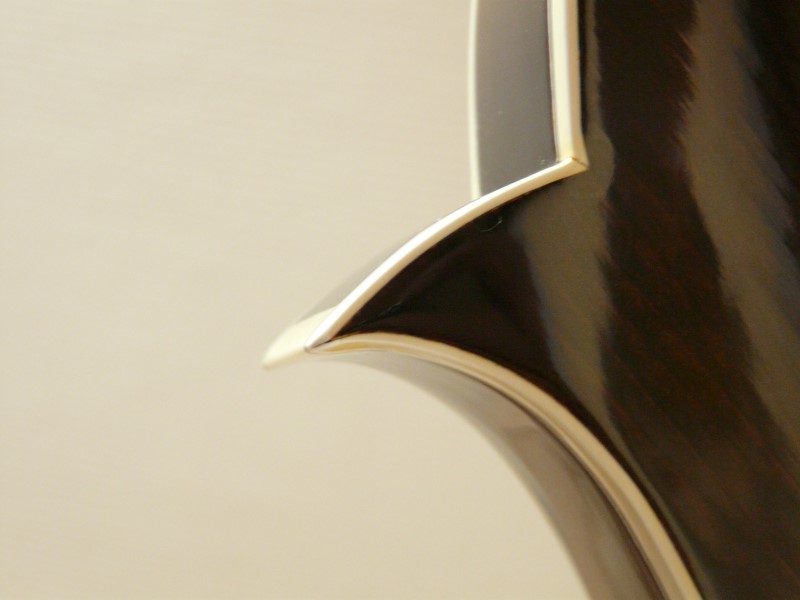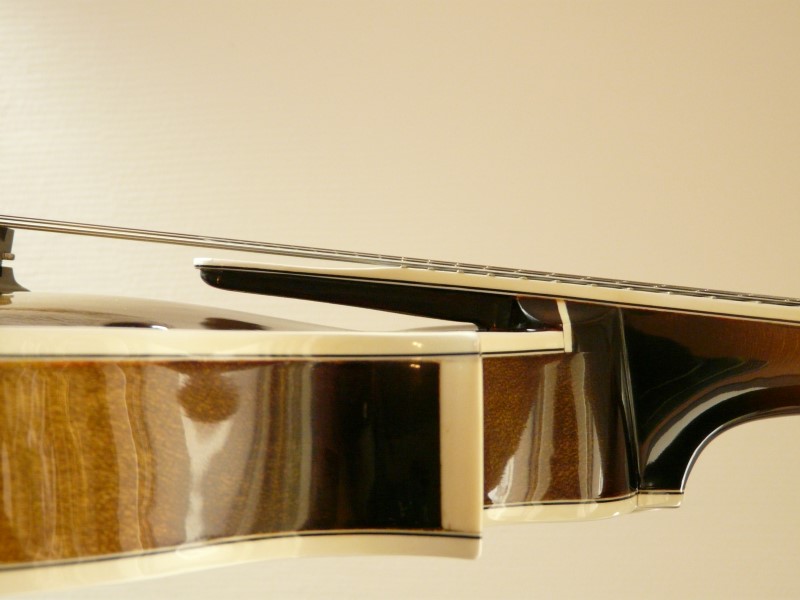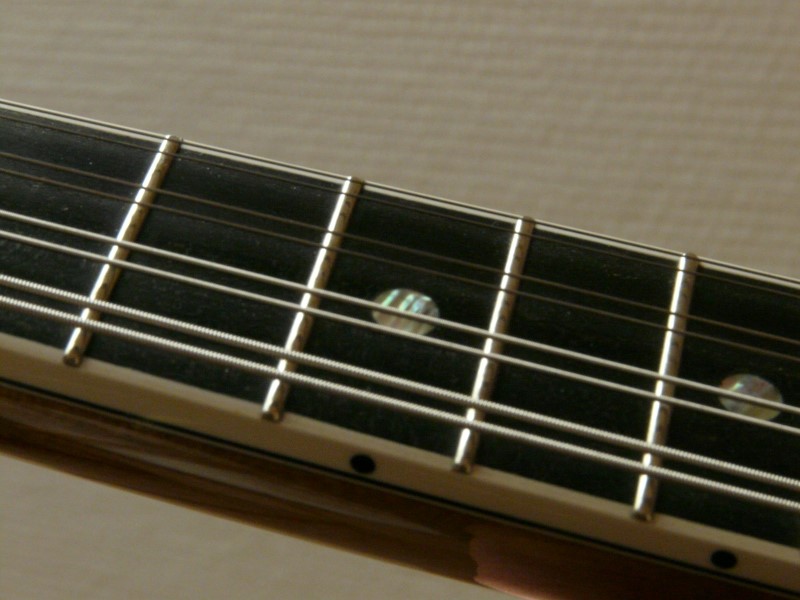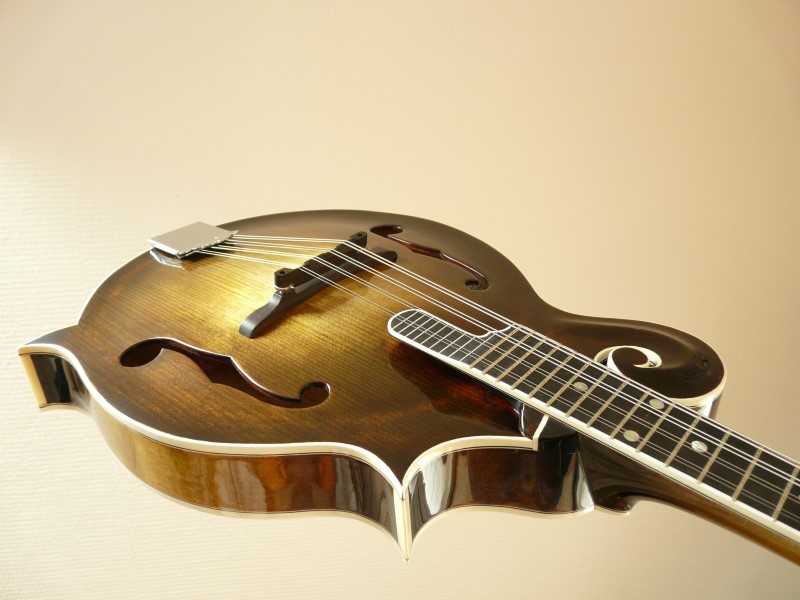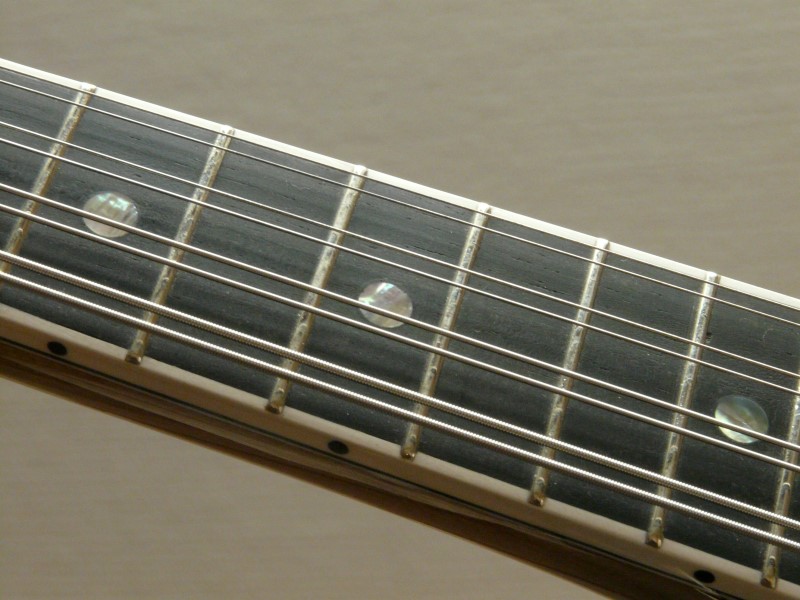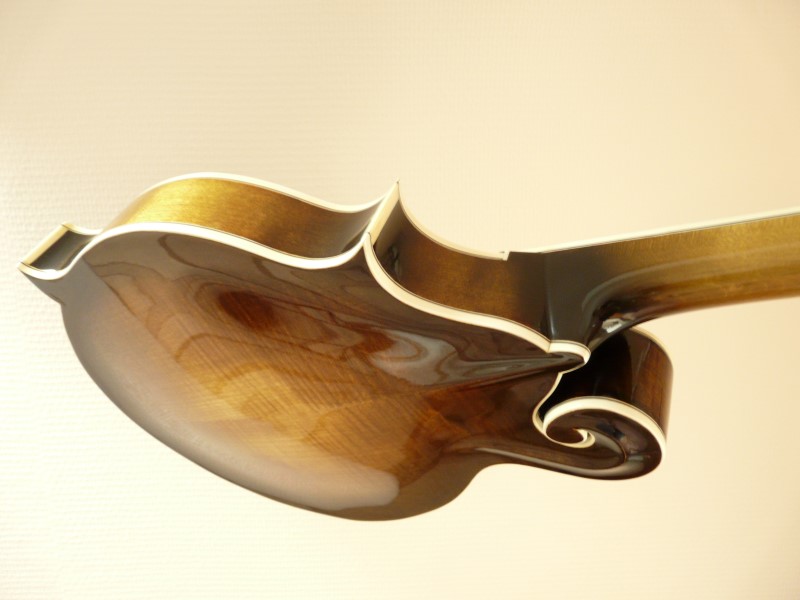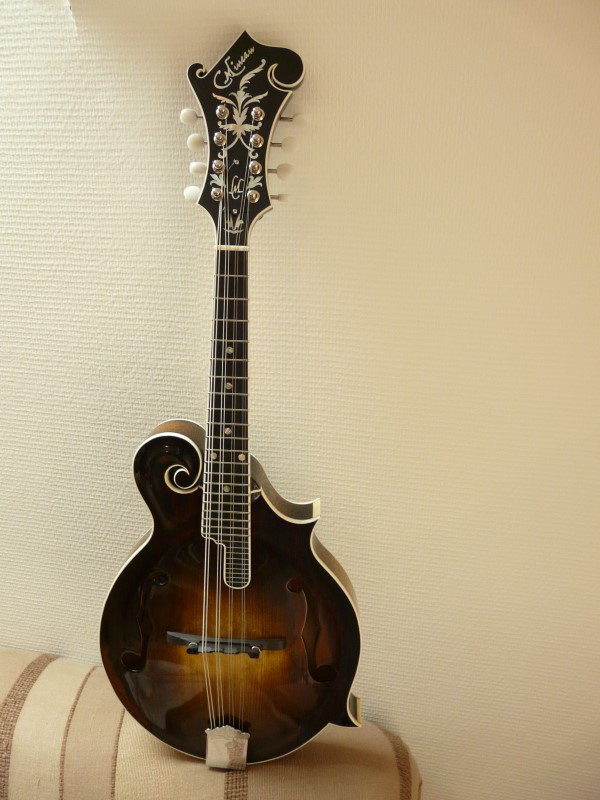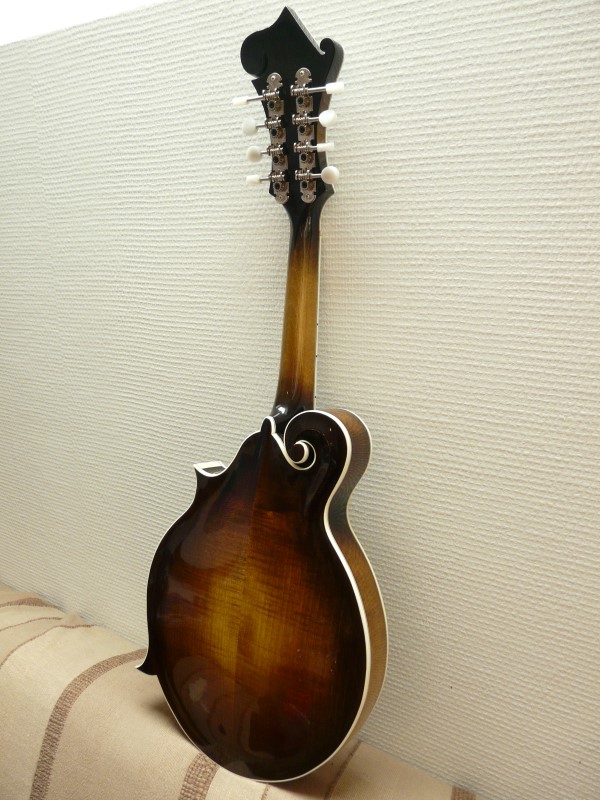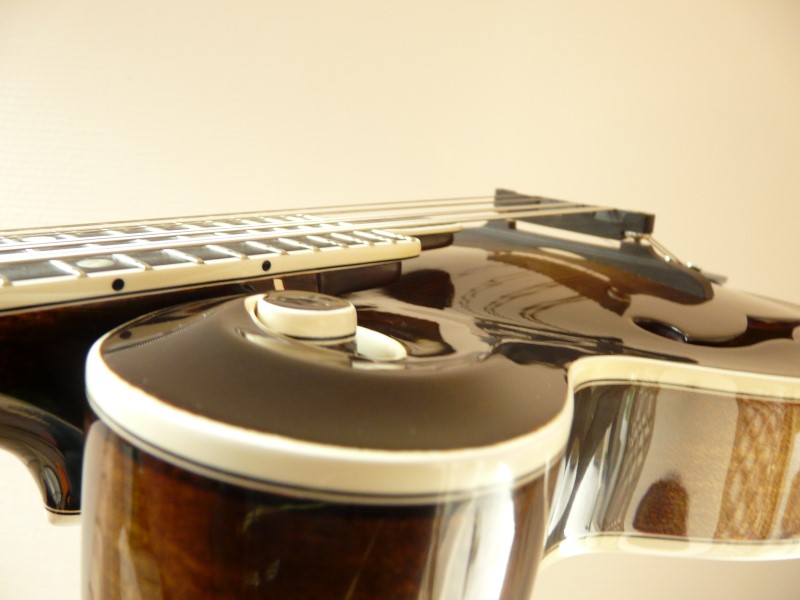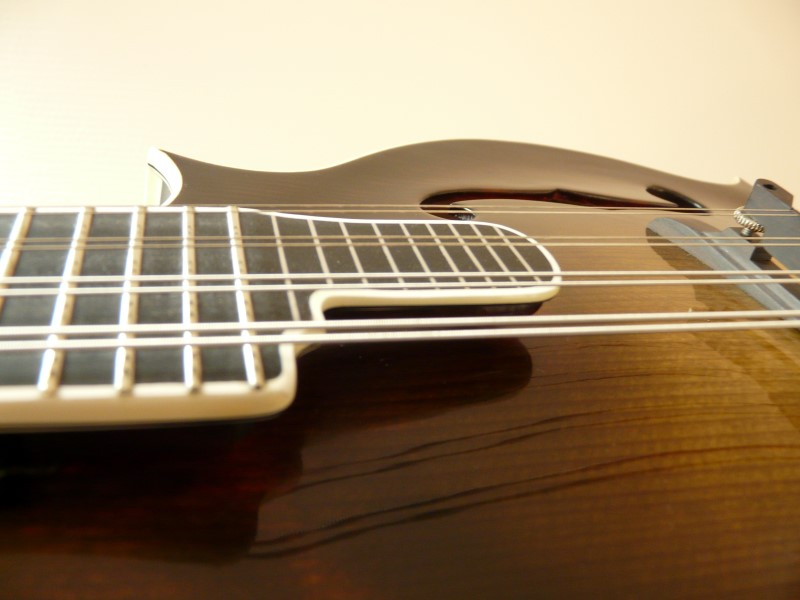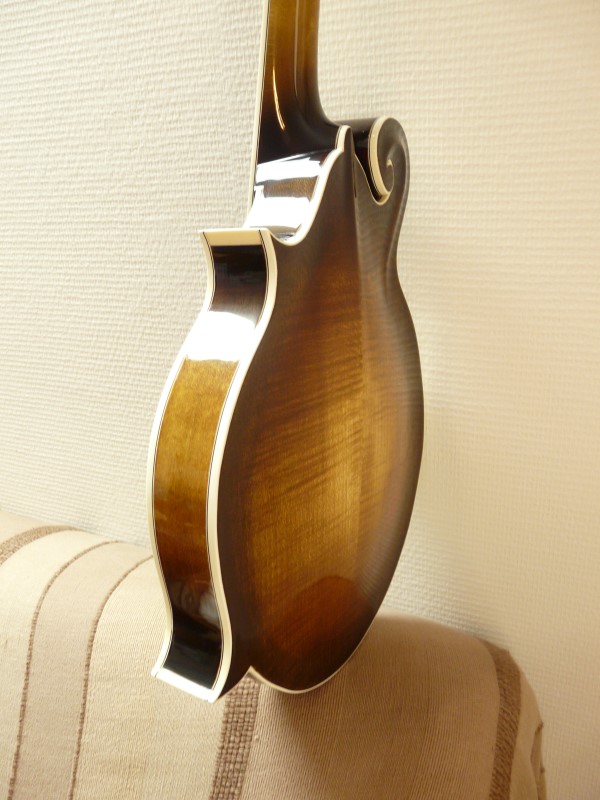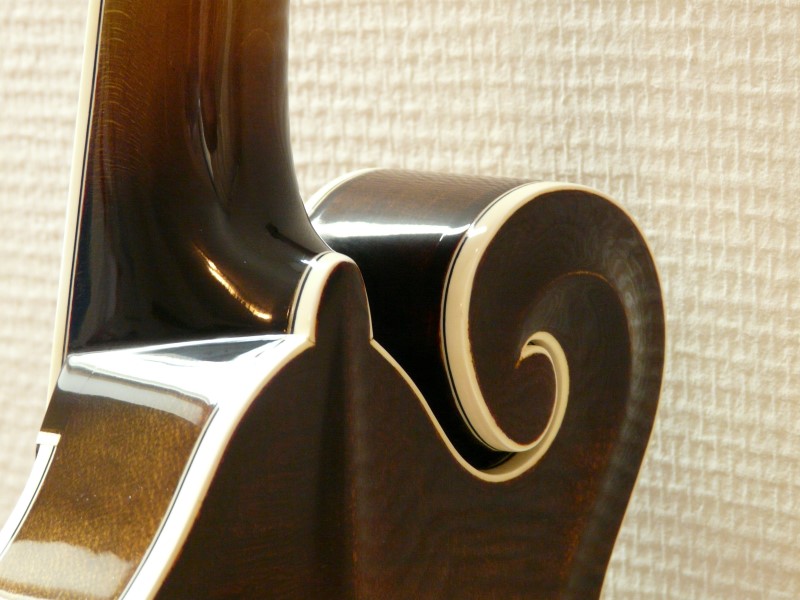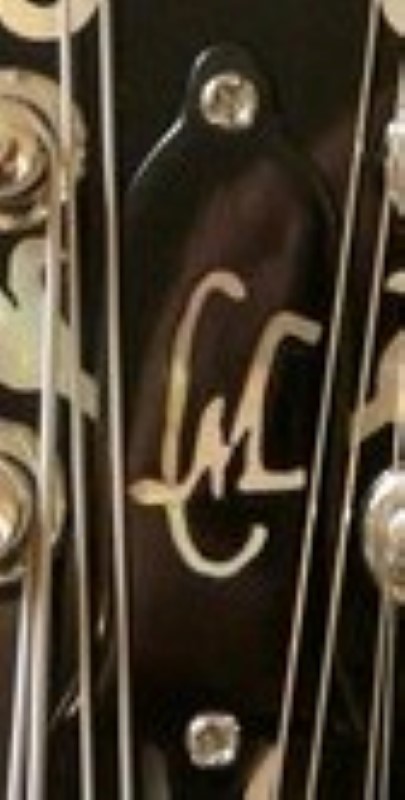 Here is a sound sample of this mandolin:
Specs :
The plan is principaly the one from Roger Siminoff, with some details coming from the one from Don Mac Rostie sold by StewMac. Both these plans are quite acurate to the original model, but actually, there is no absolute standard. Even the historical Loar signed model vary slightly the one from the others.
The neck to body assembly is a regular dove tail.
The top is made of european spruce (from the Jura mountains, in france near Switzerland)
The back, neck and sides are made of european maple, from the same area.
The Headplate is from ebony for the top, and is black stained tulip wood veneer for the back.
Ebony fingerboard.
The inlaid dots on the fingerboard are made of breton abalone from Ploumanac'h, close to my home.
The headplate inlays are Vietnameese mother of pearl. (There is no flat enough parts in the breton abalone).
The nut and the points are made of bone from "chez Jacques", my preferred butcher in Louannec.
Bindings are plastic…
Strings are Dunlop DLN1618 Nickel Wound .011 .015 .026 .040
The bridge is made of ebony (but looks like rosewood).
the finish is a rubbed sunburst done using leather alcohol based stains (extremely penetrating, but a pleasure to use).
Lacquer is KTM-SV
The fingerboard extension over the top is scooped, with faux frets. Indeed, the original F5 model is characterized by this extension over the table, with frets to play at the highest the A and E strings. This extension is really good looking, but really not convenient for players that keep hitting the fingerboard with the pick while playing. Like some luthiers, I prefered to get rid of the last frets, without giving up the aesthetic aspect. On the other hand, unlike most of the luthiers who leave that part black, I inlaid, like does Jamie Wiens (the best mando maker according to me), faux frets in the remaining 3 mm of ebony.
The "making of" this mandolin :
Here is the photo album of the making of this mandolin :
Take care, it's a bit long, but this is really what it takes !
Feel free to react and leave comments, either here or on my Facebook page.
Buxus.