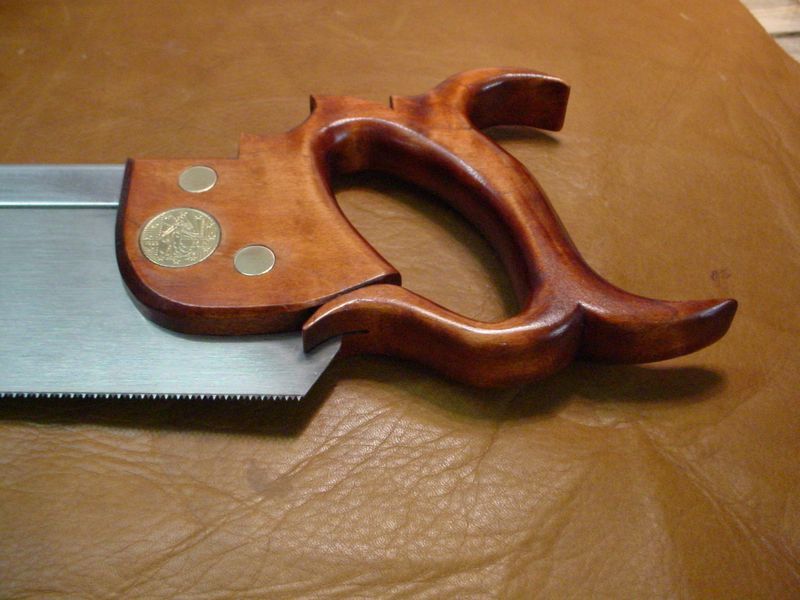 Tenon saw
Here is a tenon saw for which I have made the carved handle, in a similar way as what did the great UK and US pre-war makers.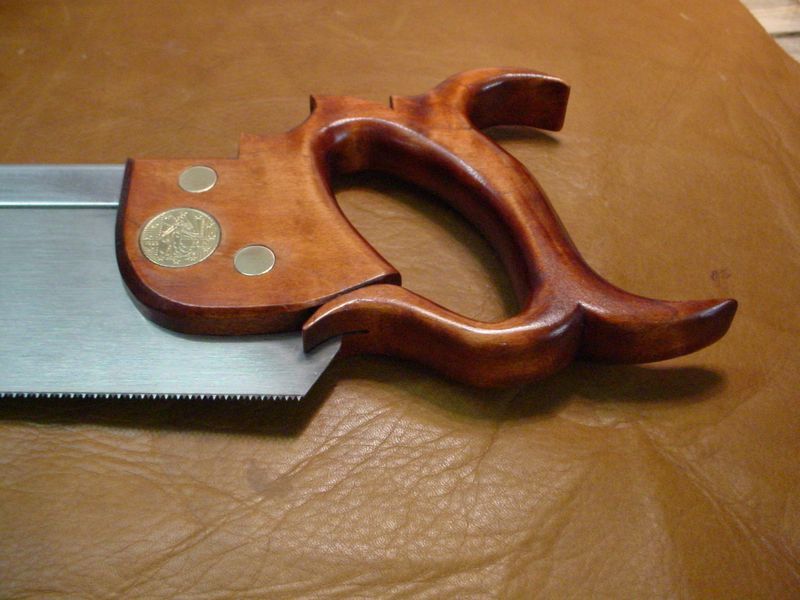 The handle is made of cherry wood, mahogany color stained. It is entirely hand carved, no use of power tool for this project (except the lathe for the screws and the drill press).
It is oiled finished.
The blade is a commercial one, with a stiff back and 15 teeth per inch. It is from the Bahco brand.
The screws are made purposely out of brass.
Feel free to leave me a comment, here, or Facebook, or on HomemadeTools.
Christophe