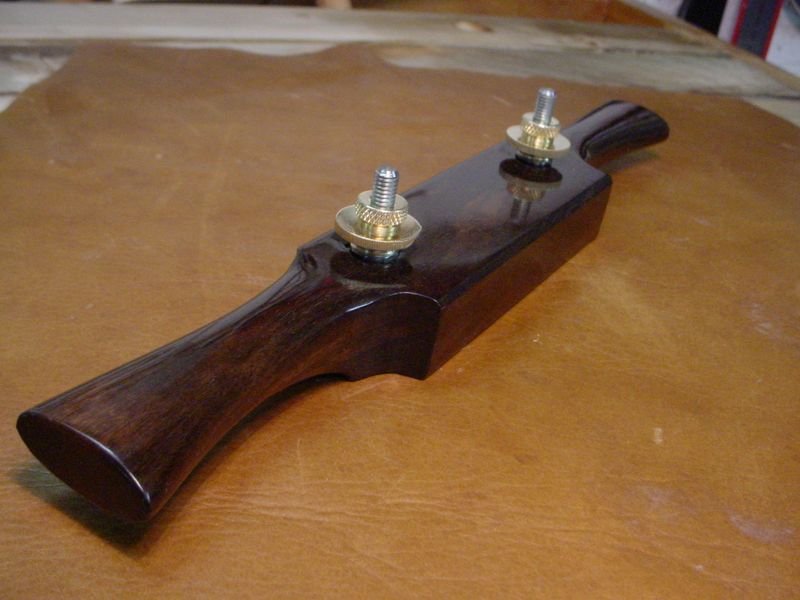 Spokeshave
Here is a spokeshave I have built.
It is greatly inspired from a commercial kit sold by the Veritas brand.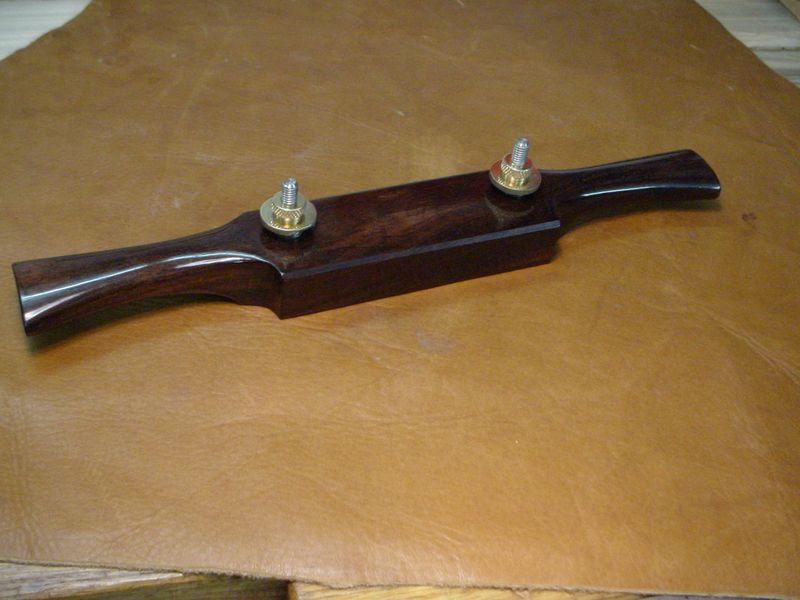 The body is made of Macassar Ebony.
The blade and the mechanism are also made by myself from a very good swedish blade of carbon steel.
The brass screws are also shop made.
The finish is principaly done by polishing the wood up to a high grade and then a little carnauba wax.
Feel free to leave me a comment, here or on Facebook, or on HomemadeTools.
Christophe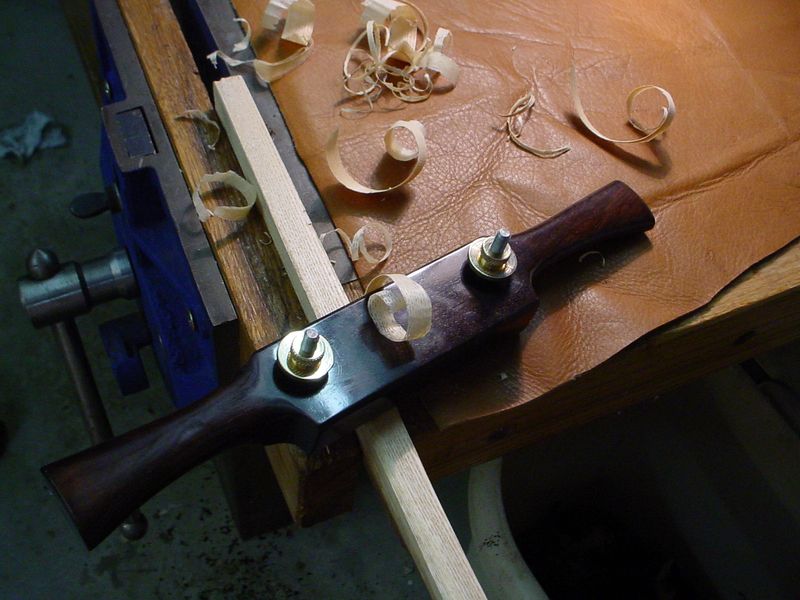 Adding a brass sole
With time, the wooden sole appears to be too fragile, in particular working with hard woods, like ash, which is often used for making tool handles.
I thus eventually decided to add a brass sole to this tool :