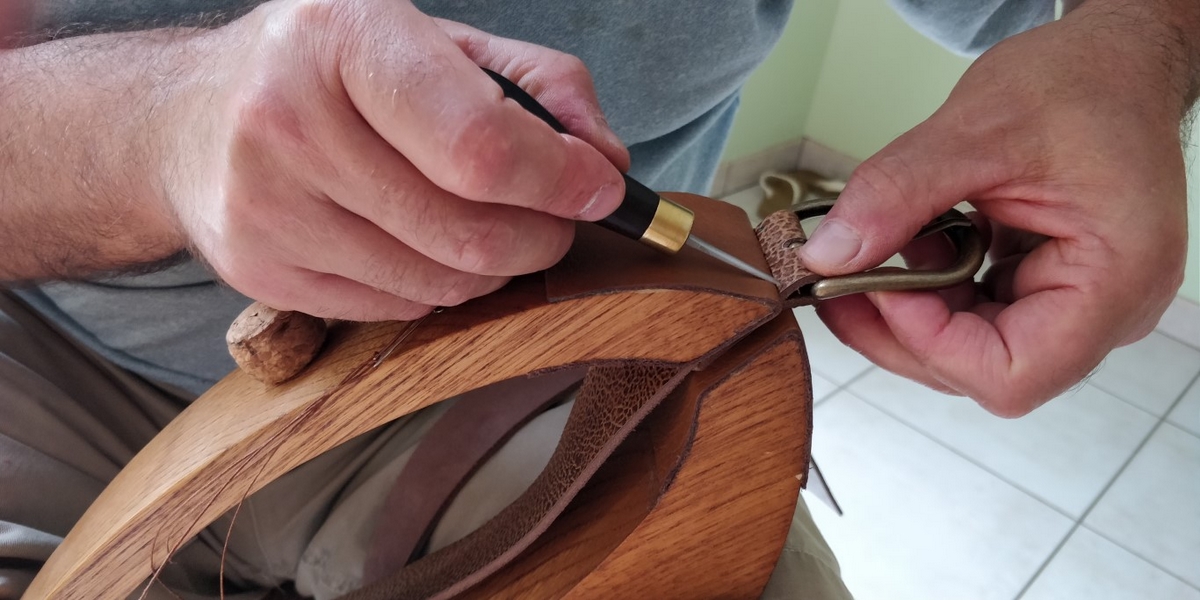 Table of contents :
Saddle Stitching Clamp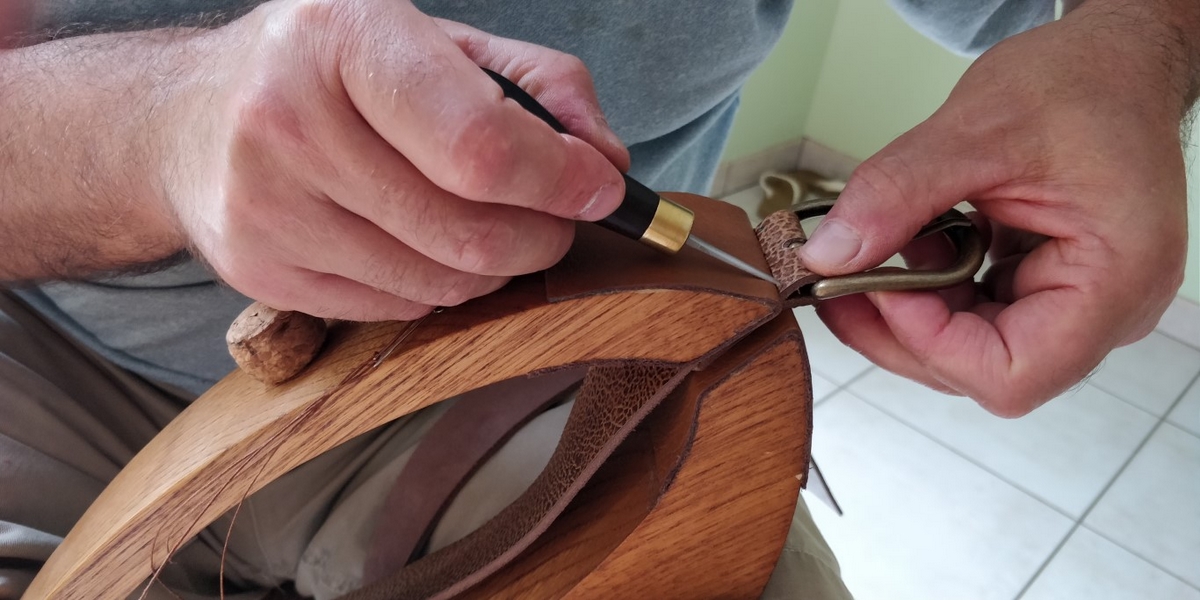 The Saddle Stitching Clamp is a handy tool for sewing leather by hand, especially for the saddle stitch.
It allows to hold the workpiece in an ideal position, tightening the piece as close as possible to the work area. Pieces can be of any size.
No screws or nuts are used for tightening, because it is the strength of the legs that operates, without any particular effort to provide.
I propose here my personal version, very close to the French classical model, with some additions:
- Foldable leg
- Magnet for storing needles
- Cork stopper to store the awl.
It is made mainly using the band saw, starting from a chestnut tree beam.
The finish is oiled and waxed.
I provide you the cutting template, see the download section.
×
- 1 -

|
Deployed view.
The length is 112 cm, the width is 6cm.
—|—
- 2 -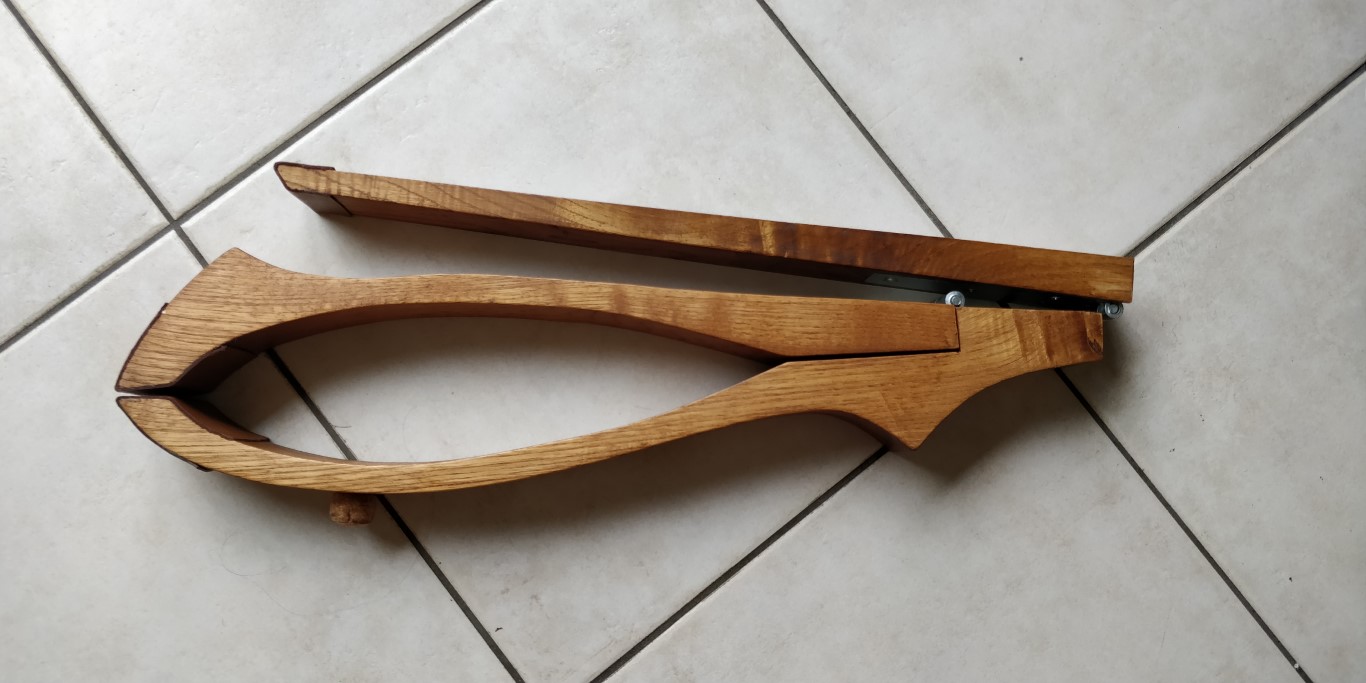 |
Leg folded.
- 3 -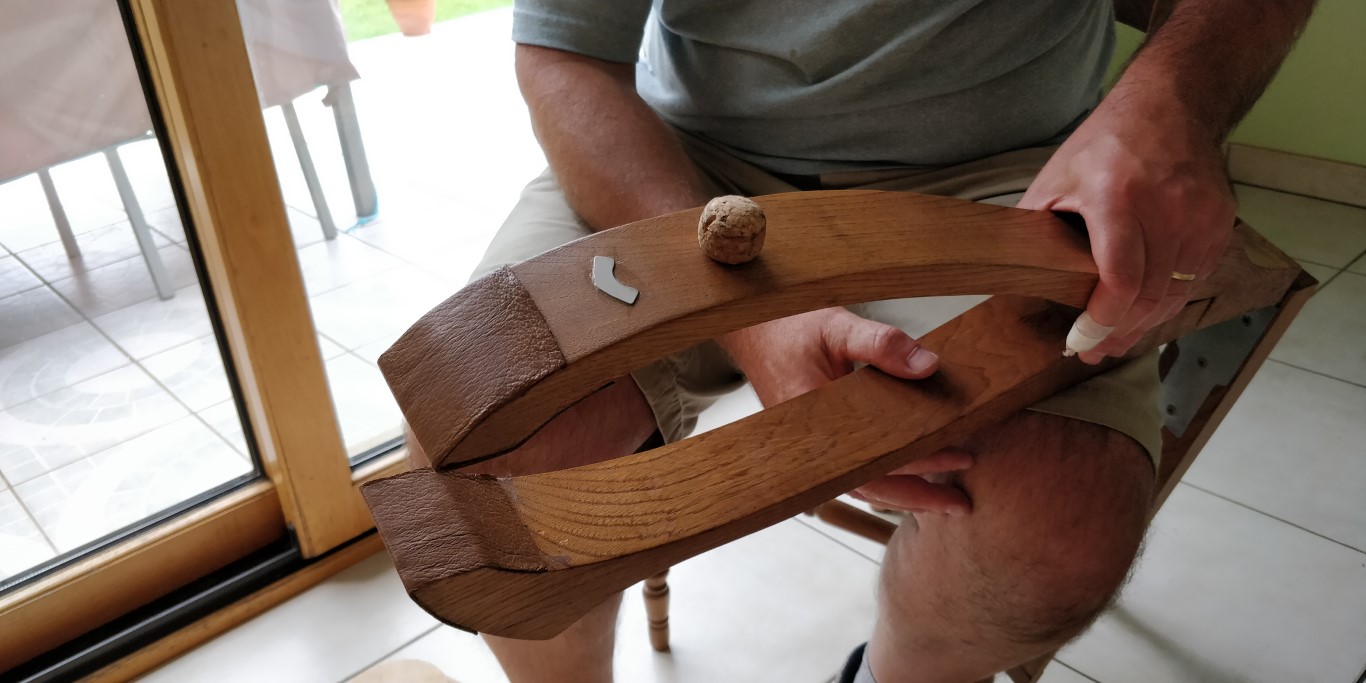 |
The jaws are lined with leather so as not to damage the piece to be hold.
- 4 -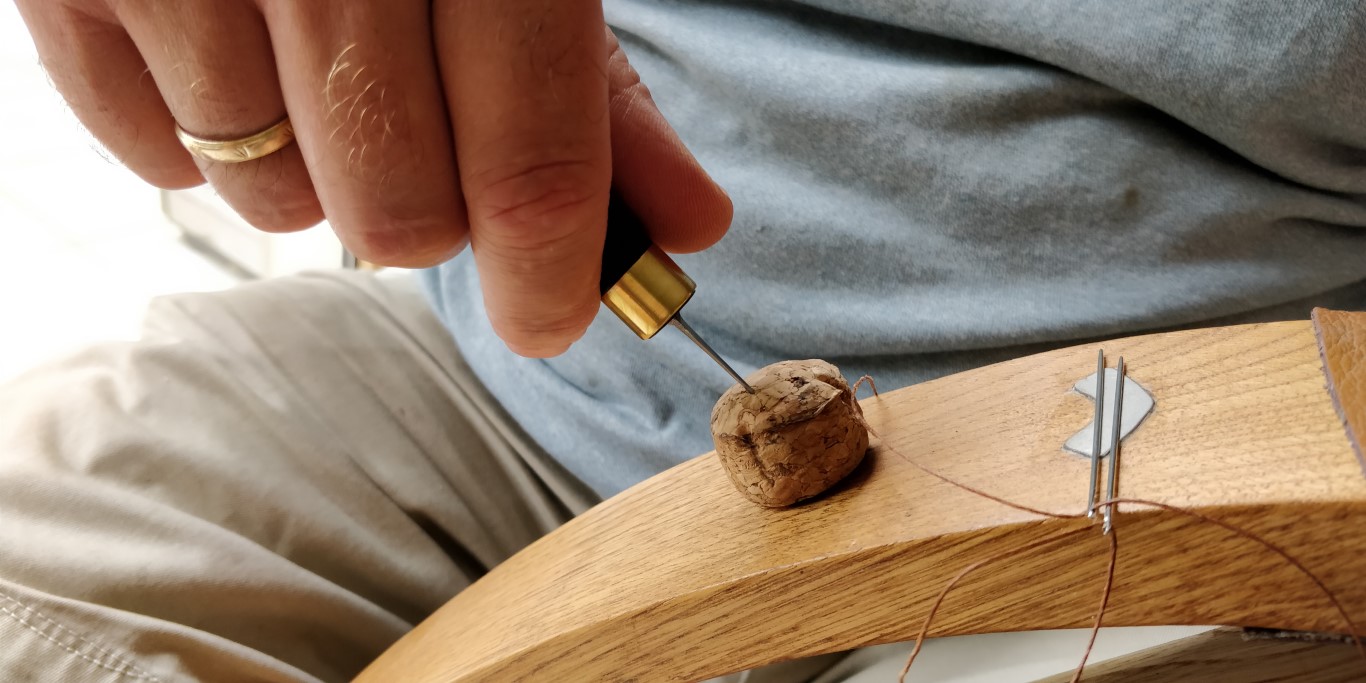 |
The accessories :
- A cork stopper (interchangeable) to temporarily store the awl.
- a magnet to store the needles.
- 5 -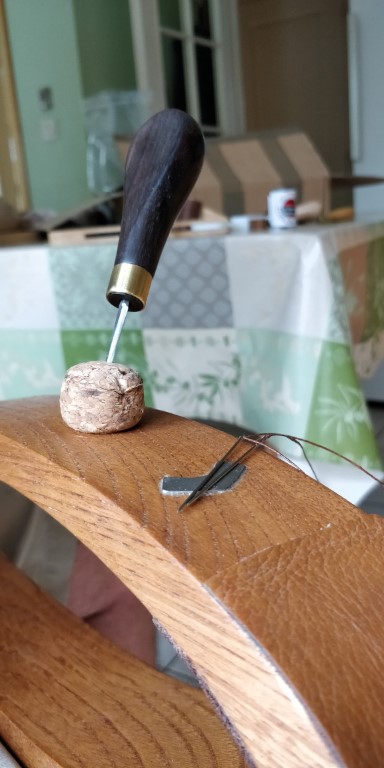 |
The cork is a wear part, it is not glued.
The magnet is a neodymium magnet recovered from an old hard disk, inlaid and glued with epoxy.
- 6 -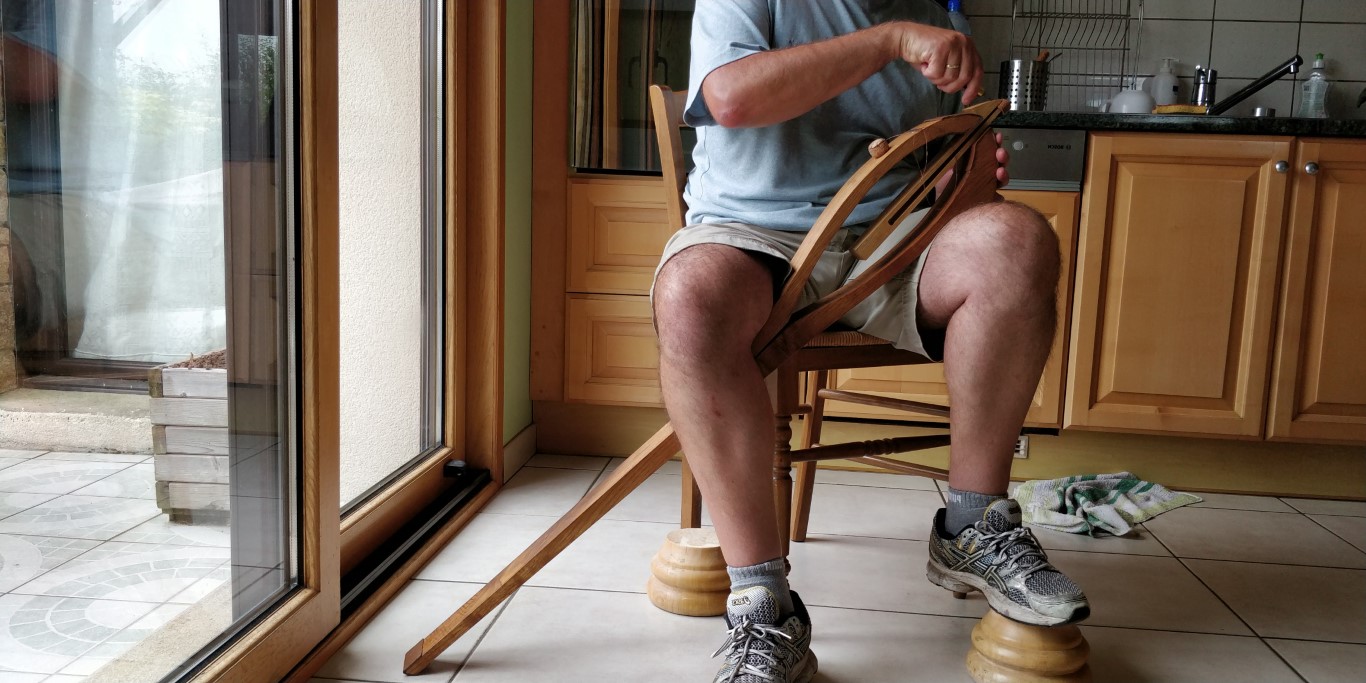 |
Working position.
- The right leg on the top, the work on the left (for a right-handed person).
- The left leg is raised by putting the foot on a block of about ten centimeters in height.
- 7 -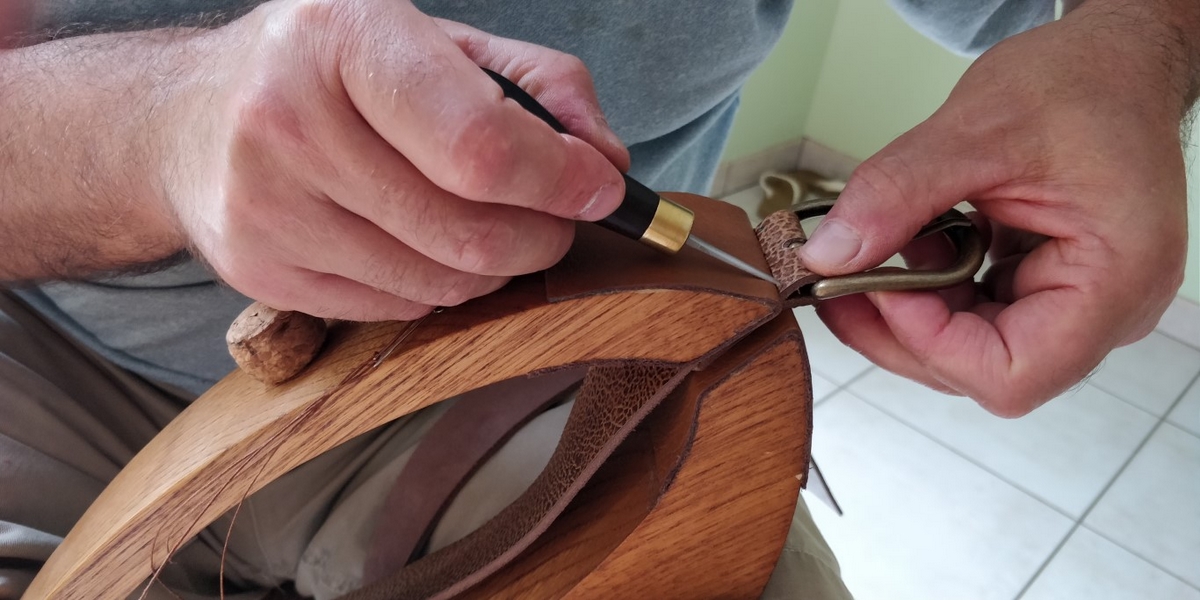 |
Sewing a belt.
The space between the jaws is wide and deep enough and allows to work with fairly large pieces.
- 8 -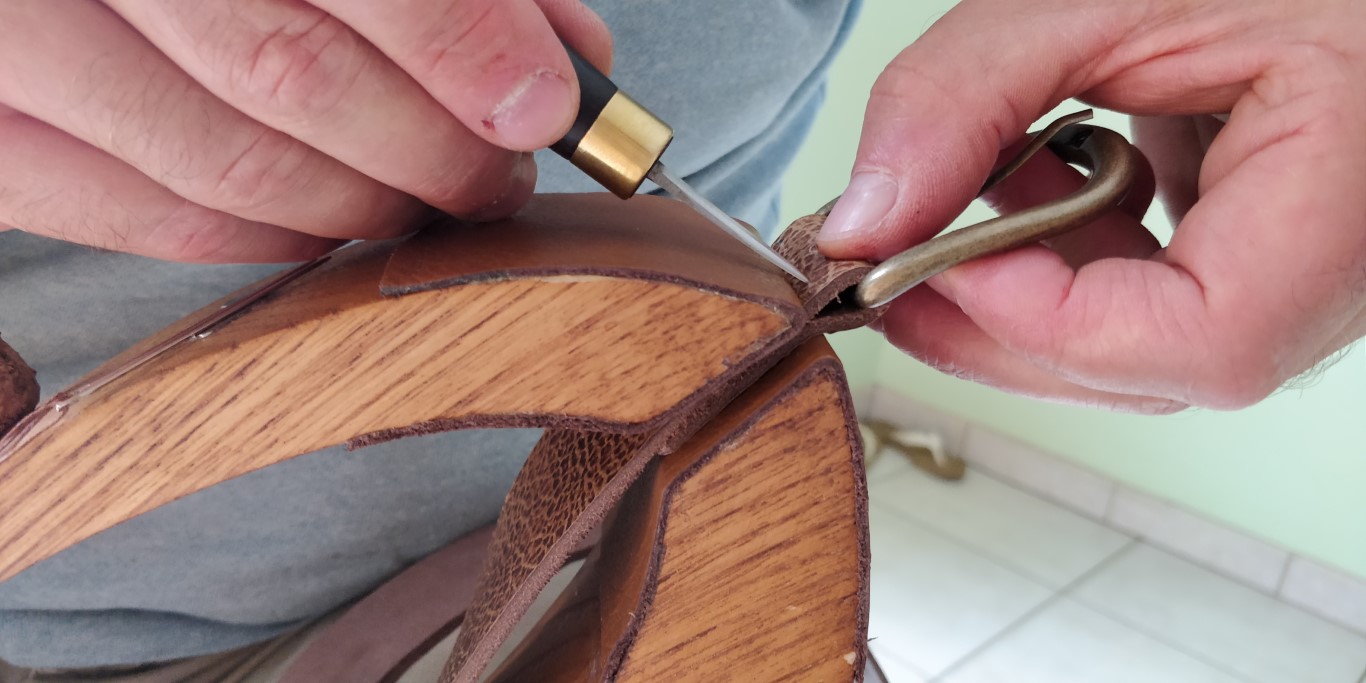 |
Saddle stitching is well documented on the web, see links below.
- 9 -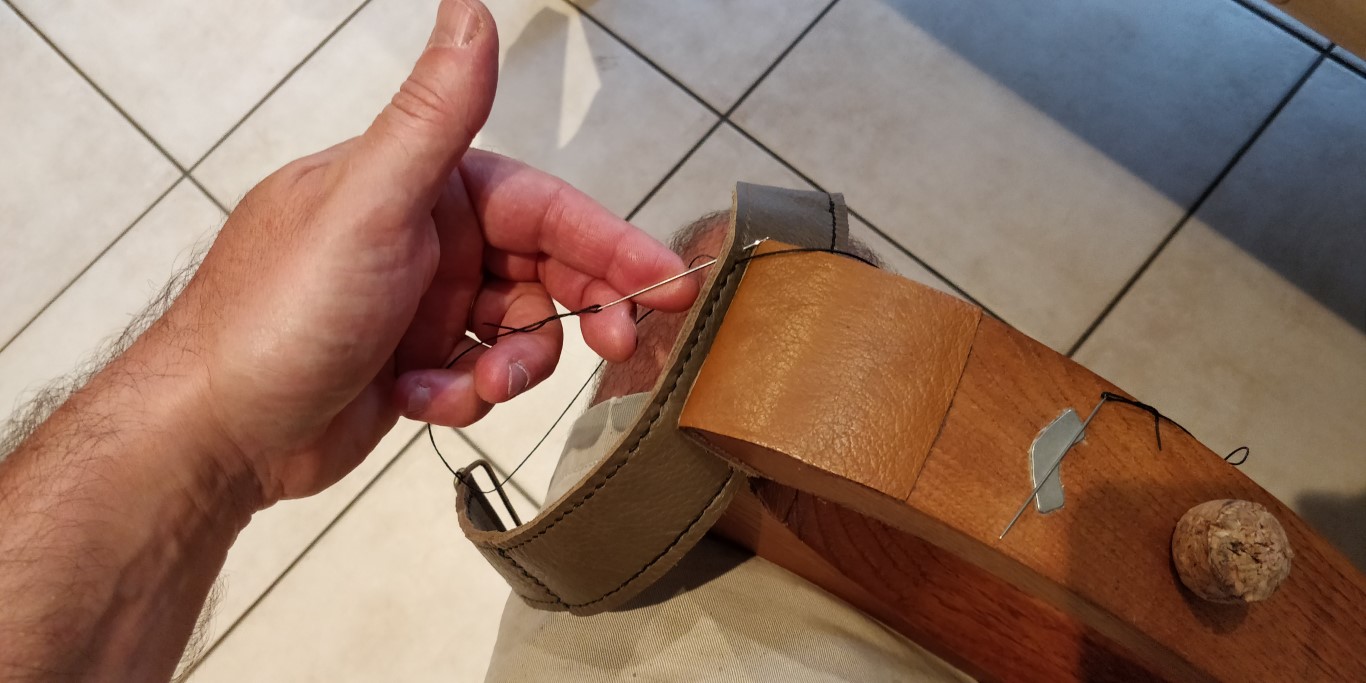 |
Sewing a belt border.
There are a lot of videos on Youtube about saddle stitching.
In particular, I invite you to follow Eric Deneken's very clear videos, which I thank by the way for all his informative work about leather craft.
Here is for example one of his videos explaining saddle stitching, using a clamp very similar to the one I present here.
Eric Deneken also owns a shop that I encourage you to visit: https://www.esprit-cuir.fr/boutique/
Do not hesitate to react to this article in case of question or you can contact me
also on my Facebook page.
Good work !
Christophe