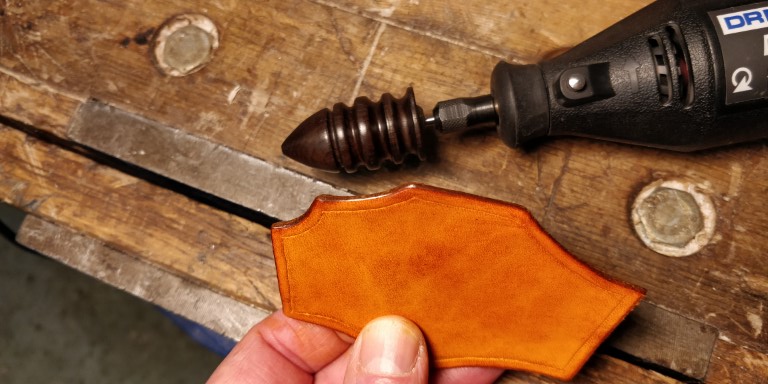 Table of contents :
Edge Burnisher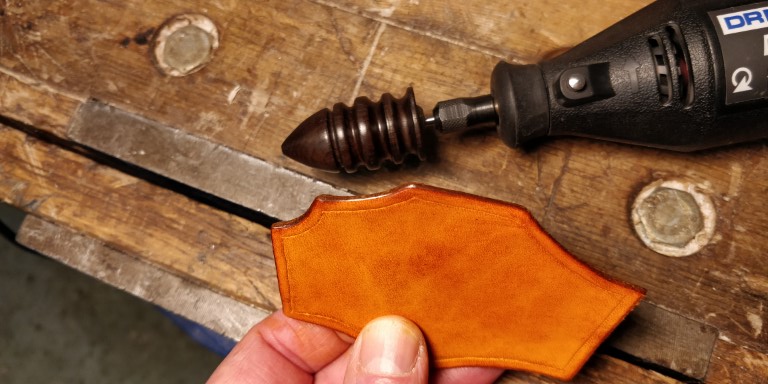 The burnisher is a necessary tool for finishing edges in leather work. There are many videos on the Net showing this operation, I show you here how you can make three different versions of this tool if you have access to a lathe.
Manual burnisher
This first version is very simple, it is used by hand rubbing back and forth, quickly enough, so as to heat-up the edge and the resin or wax that covers it.

Hand burnisher.
This tool is most often made of beech, but one can also use a naturally siliceous wood such as iroko for example, which will give it a slightly abrasive power and which will heat a little more efficiently.
All parts of the tool can be used. The curved head for crushing pieces in full leather for example, the three grooves of three different thicknesses for the edges, and the conical part for flat or closed parts.
Mechanical burnisher for Dremel

Dremel burnisher for small parts.
This burnisher has a 3.2 mm shaft that mounts into a Dremel-type high-speed spinning tool chuck.
This tool is well adapted to small parts, when the contour has curvatures with tight radius.
Dremel type tools are limited torque tools, so we can not push very hard on the work. The tool can, however, be used with a flexible shaft connected to a drill press or lathe for example.
×
- 1 -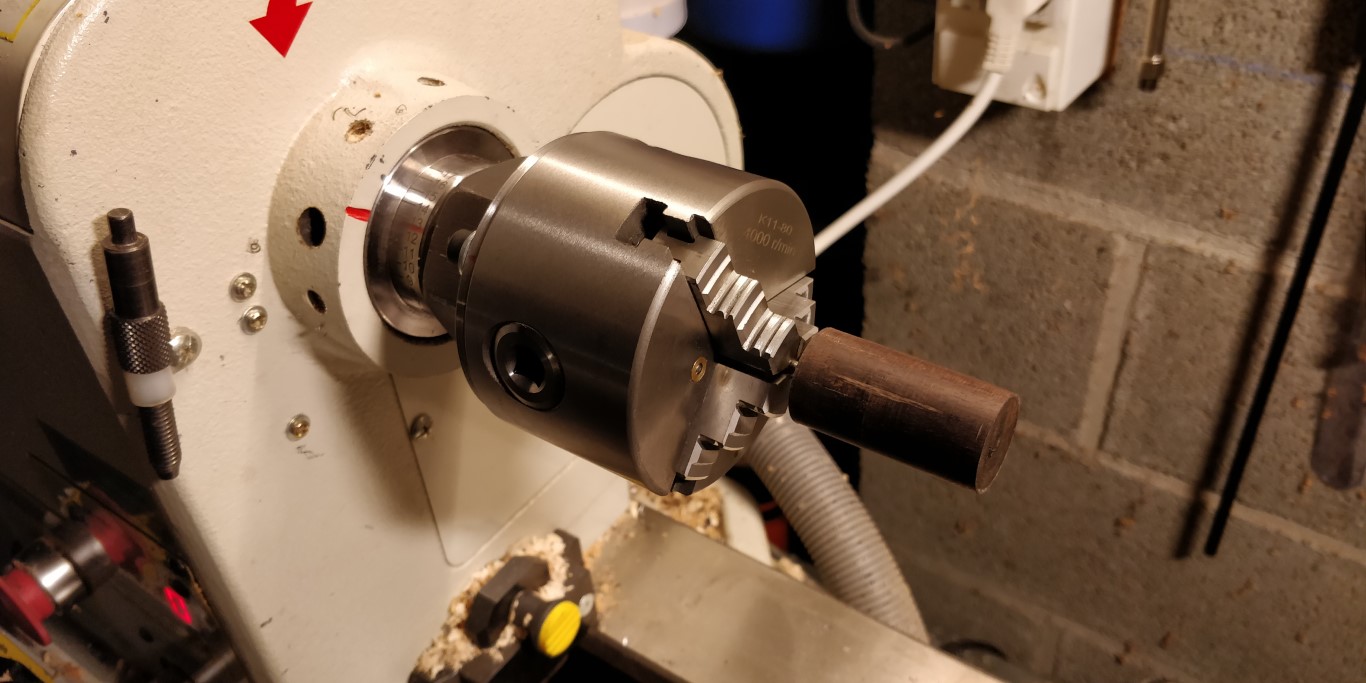 |
20mm ebony blank, center drilled at 3.2 mm
—|—
- 2 -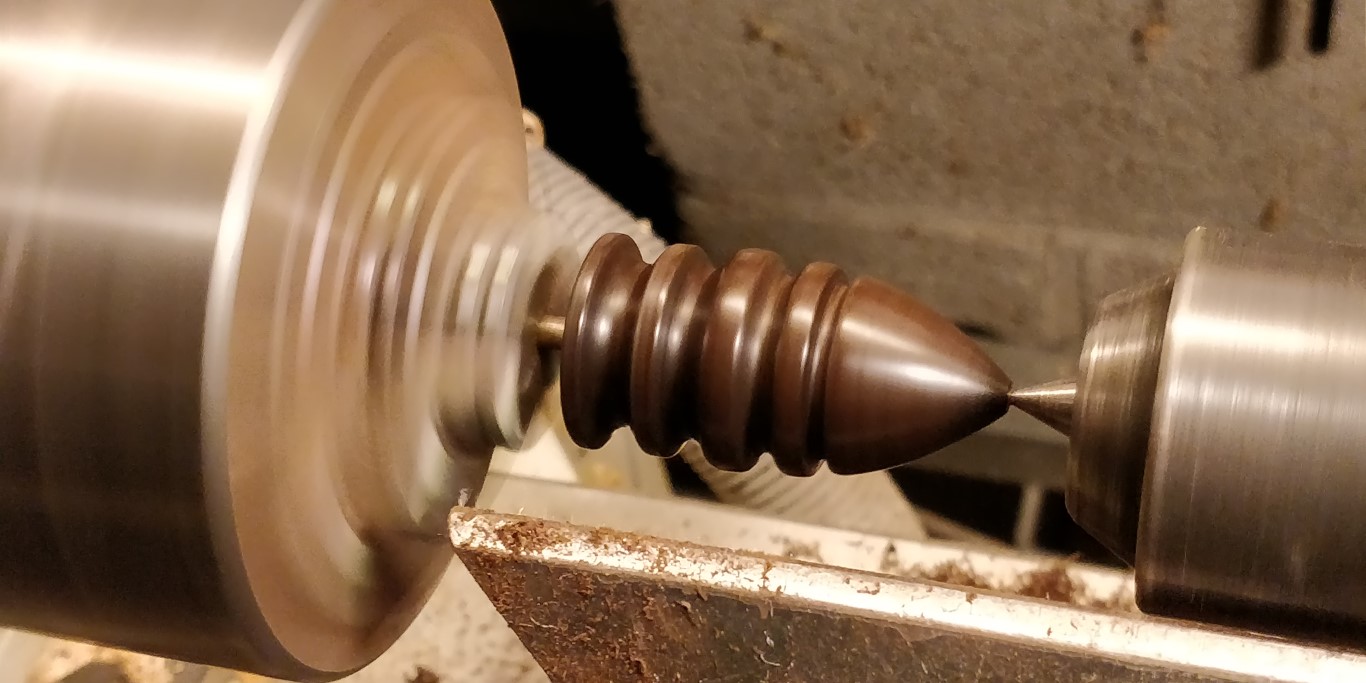 |
The axis of 3.2 mm is glued with epoxy.
- 3 -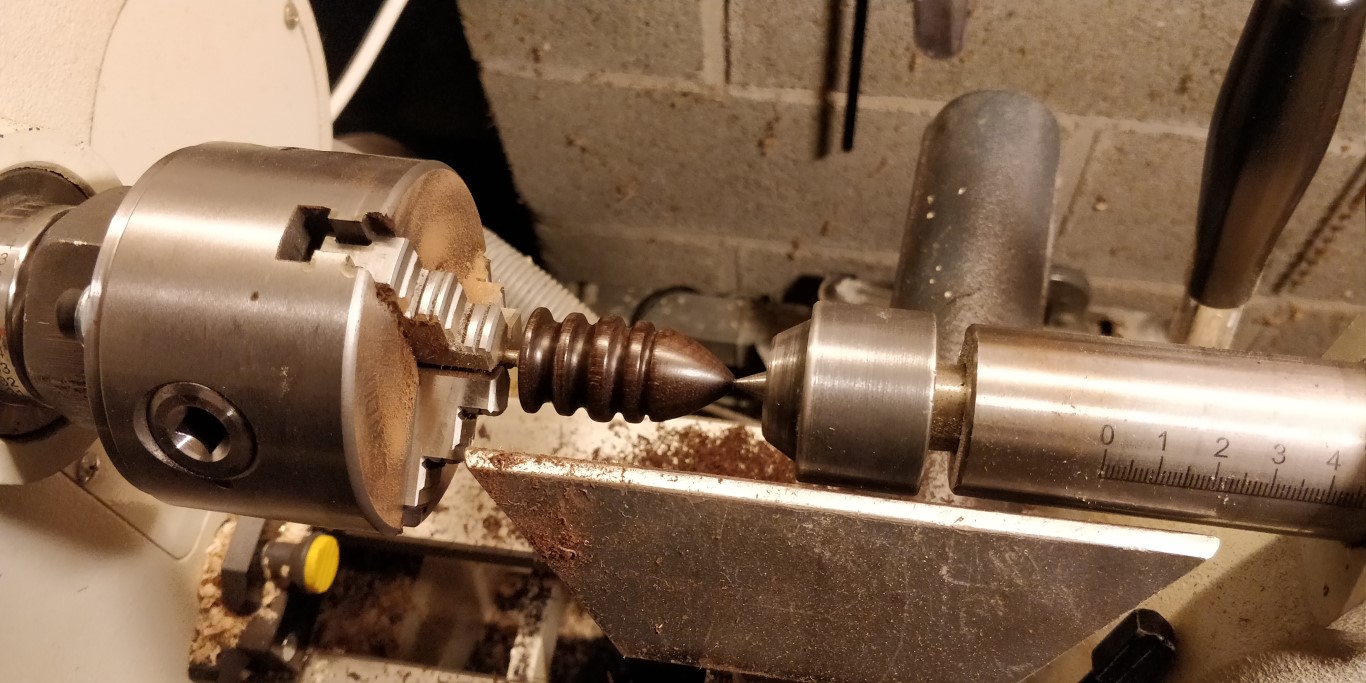 |
The forms are well rounded, a sharp angle would mark the leather.
- 4 -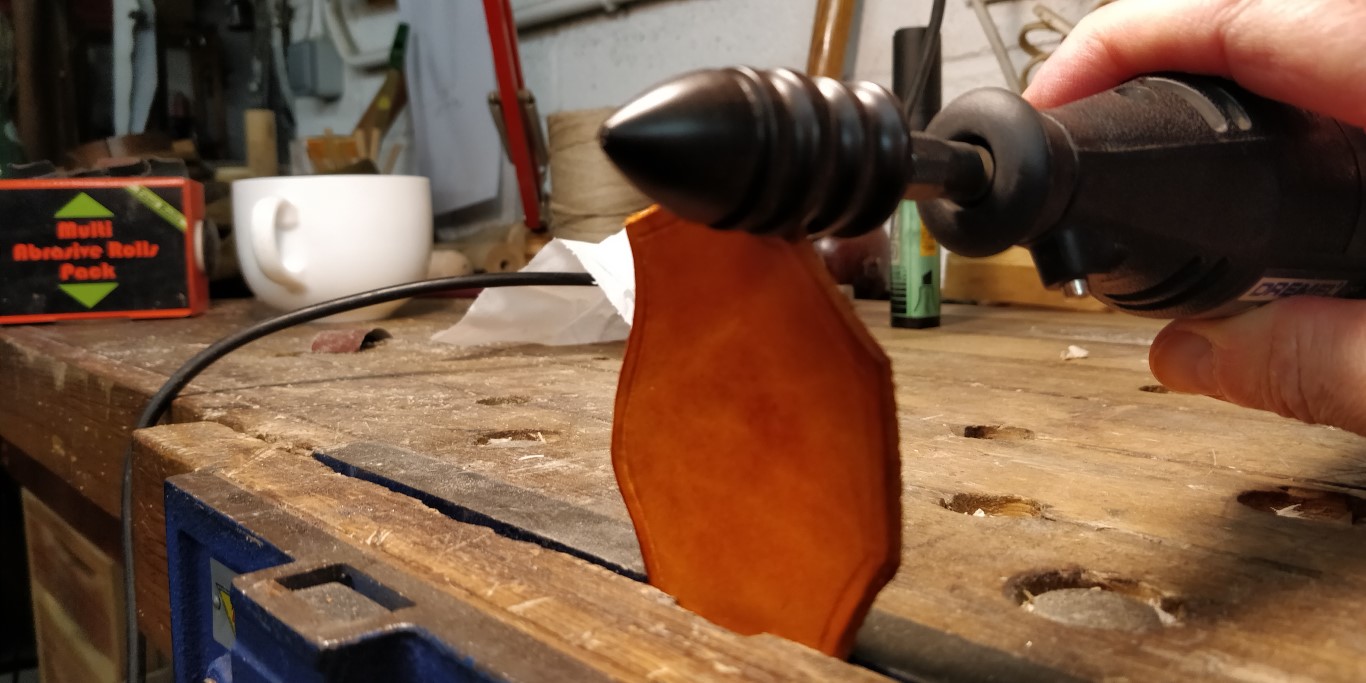 |
Do not press too much to keep a high speed.
- 5 -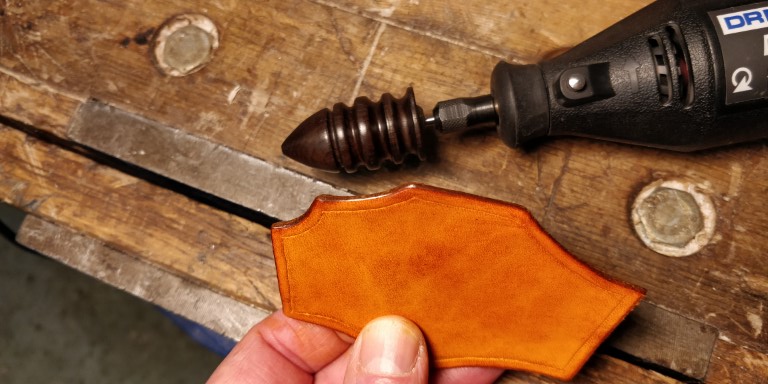 |
The result should be soft and the edge glossy.
Large mechanical burnisher

Dremel burnisher for small parts.
Here is a version of the large diameter burnisher, mounted on a 6mm axis, intended to be used on a drill press.
This burnisher can handle larger parts and in a more intensive way.
- 1 -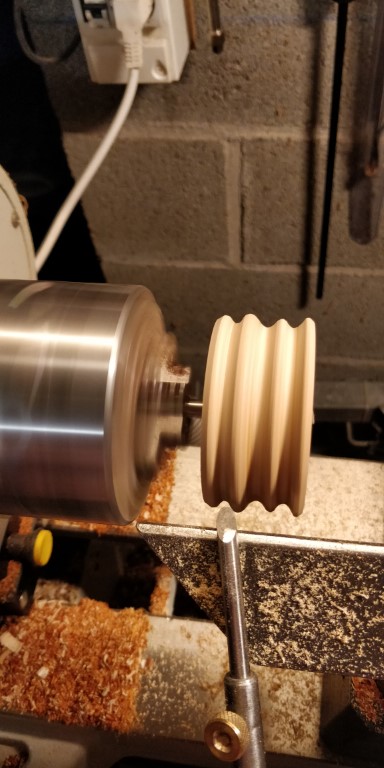 |
Roughing out an ash blank of 60mm diameter. 6mm axis glued with epoxy.
—|—
- 2 -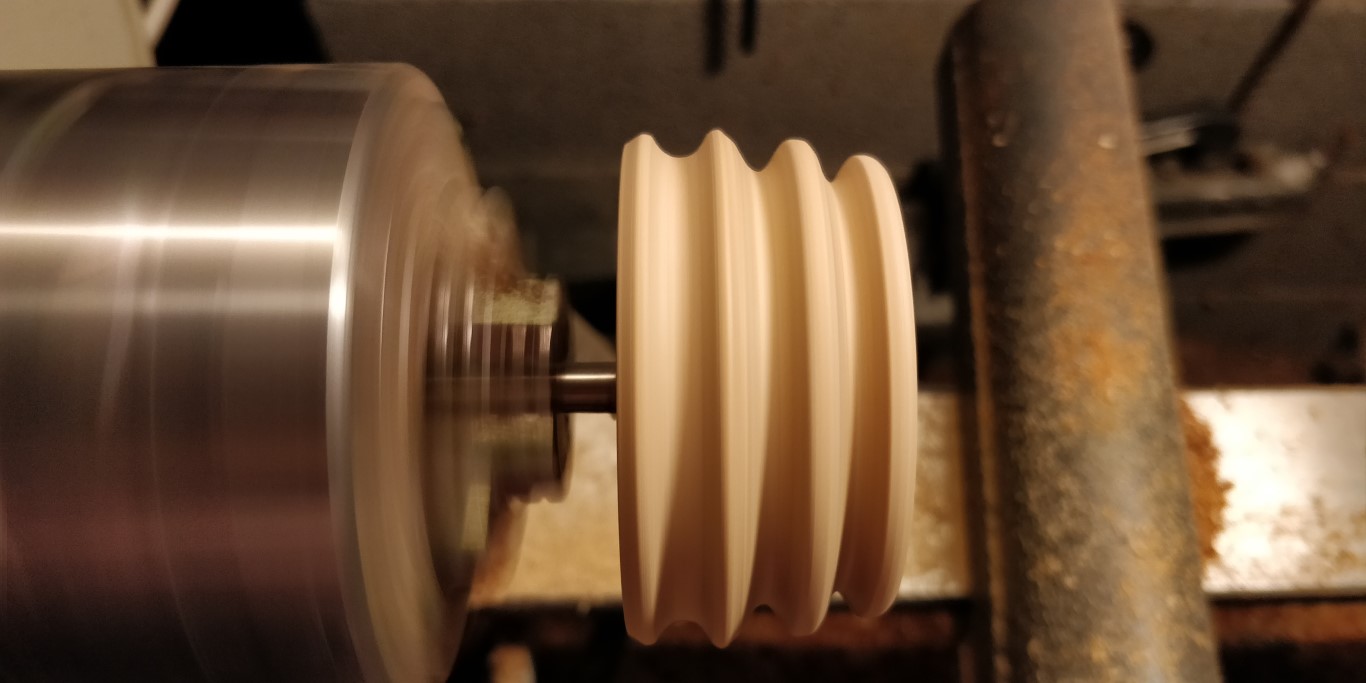 |
3 widths of grooves
- 3 -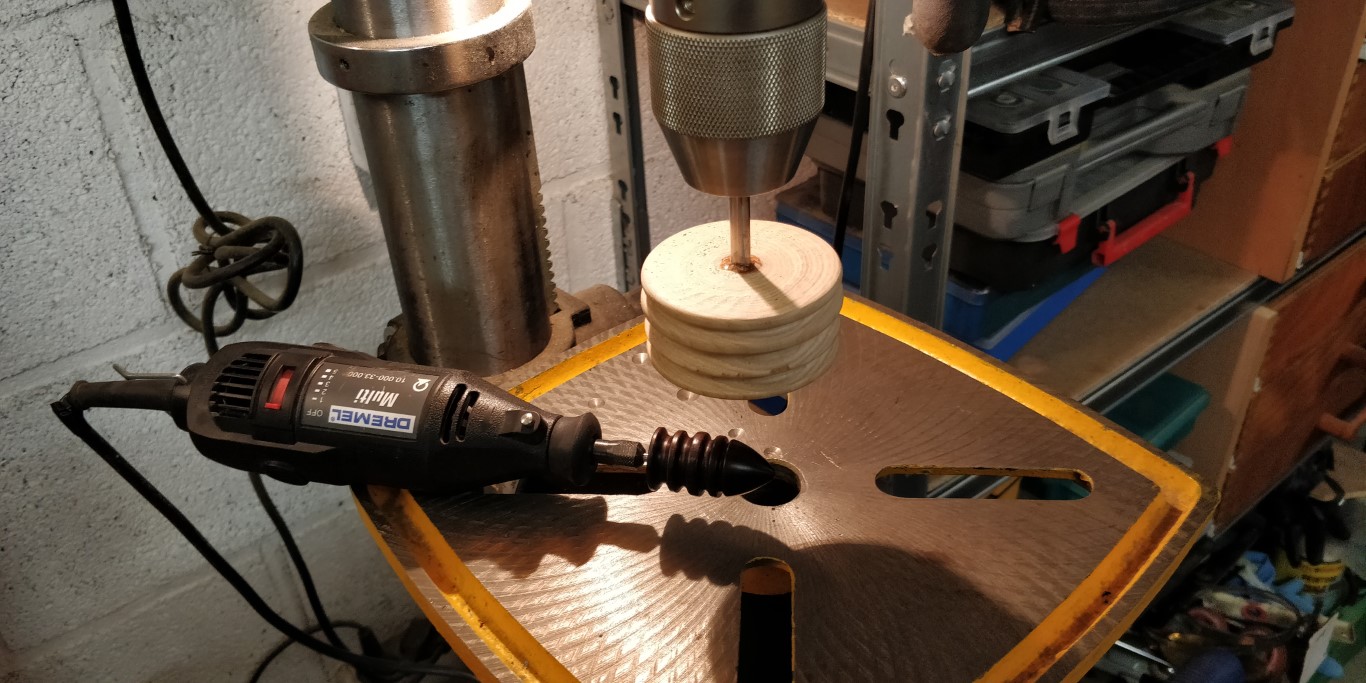 |
Assembly in the drill press.
- 4 -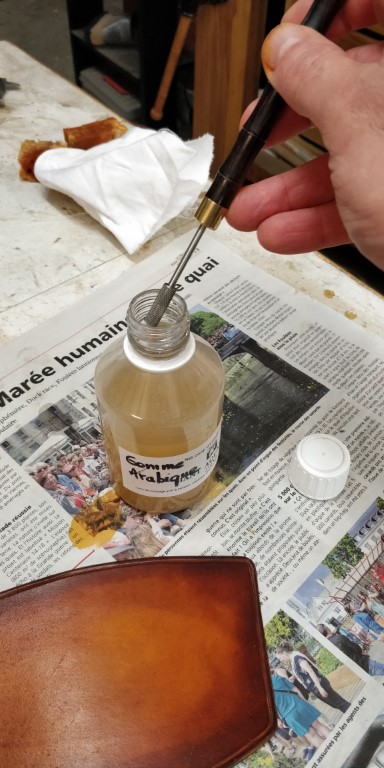 |
Preparation of the edge, after sanding, with gum Arabic.
- 5 -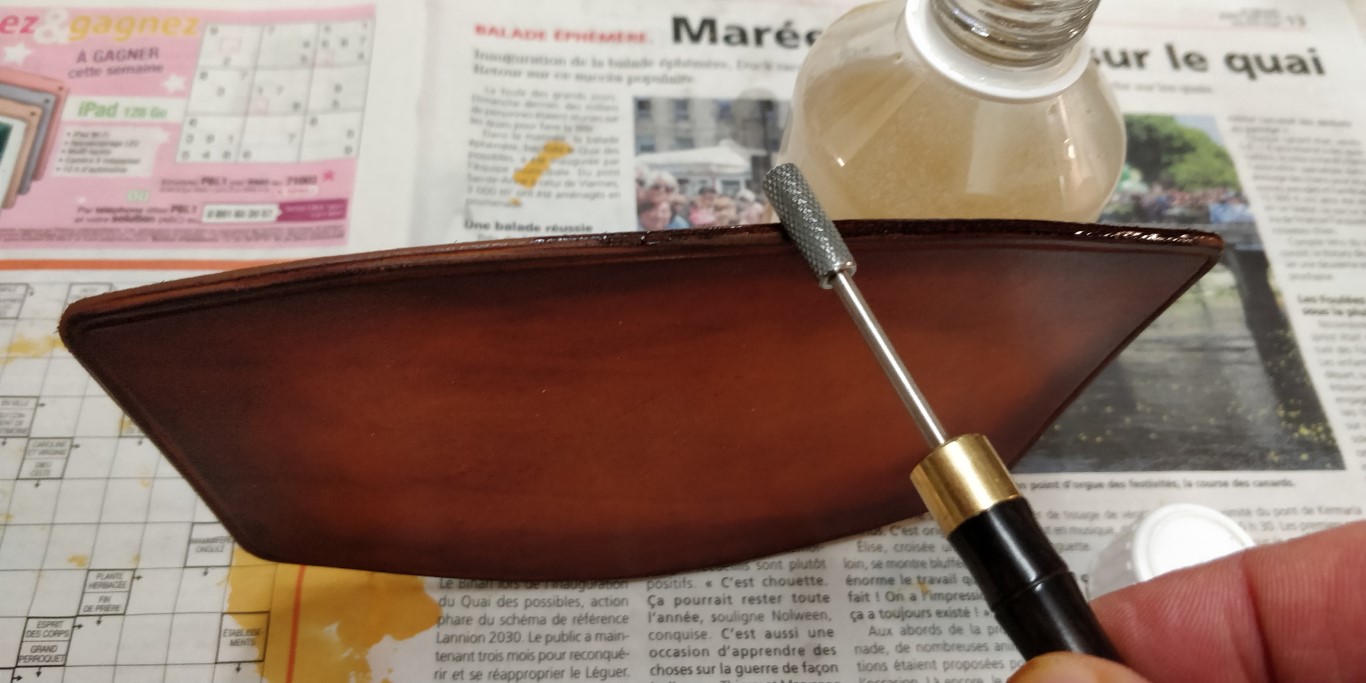 |
Application of gum Arabic.
- 6 -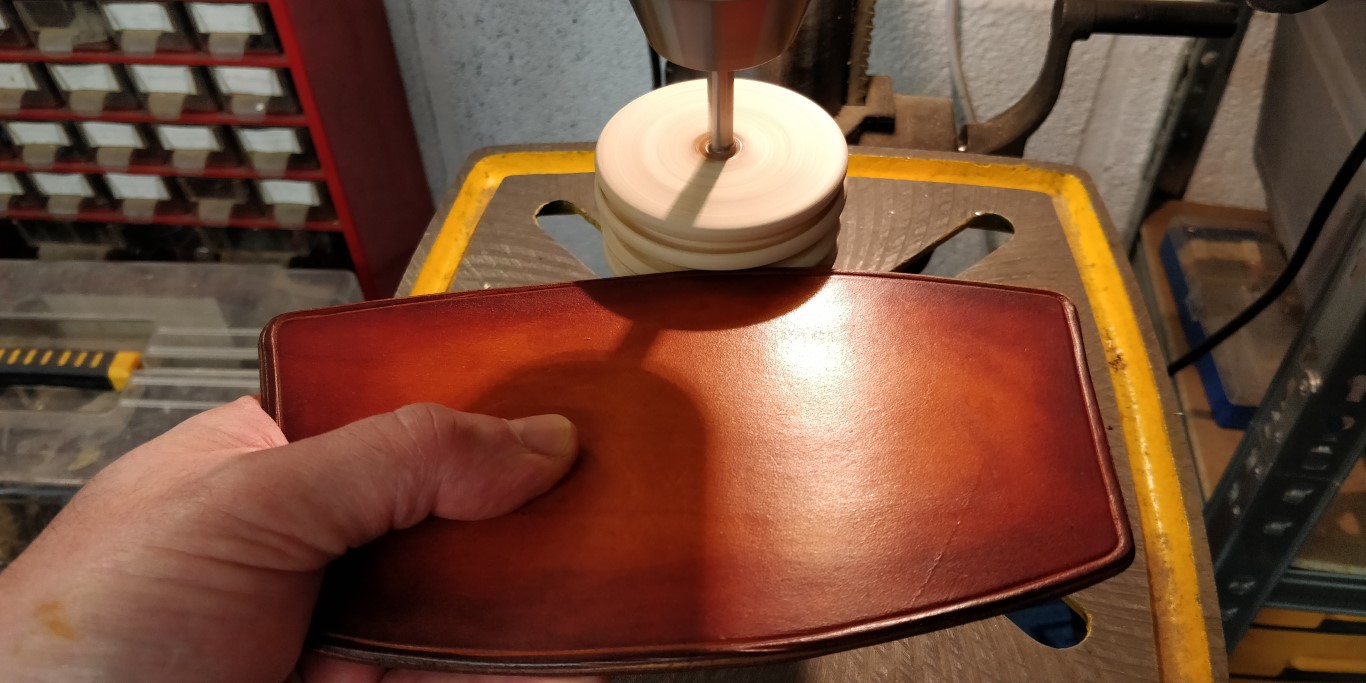 |
burnishing
- 7 -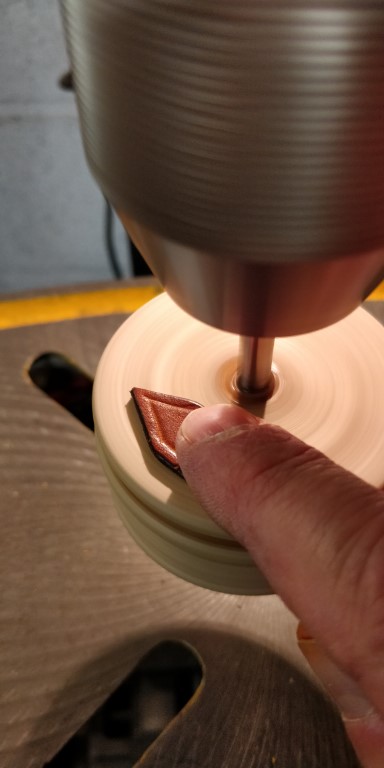 |
The top can be used flat to soften the underside of a strap for example.
I recall that I do not sell these objects, I can however help you to make them if necessary.
Do not hesitate to react to this article in case of question or you can contact me
also on my Facebook page.
Good work !
Christophe