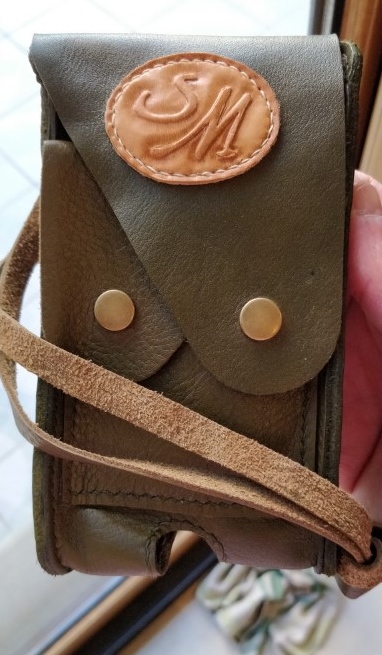 Leather Phone Case # 2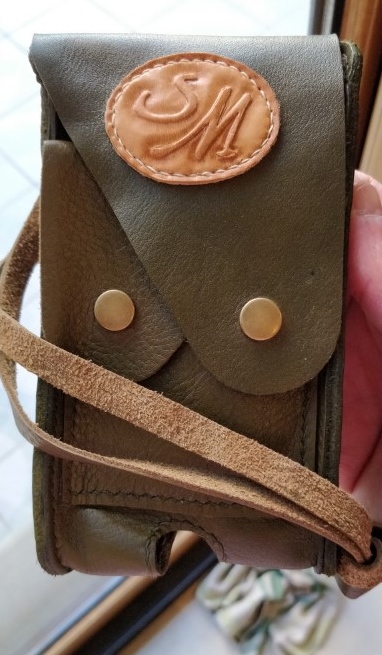 Here is a mobile phone case of my design.
It can be worn either at the waist or around the neck.
It has an additional pocket for storing a badge for example.
Finally, it is personalized with a carved leather logo.
It is made of calfskin, entirely sewn by hand.
See below the template of this case if you want to make one by yourself.
1/9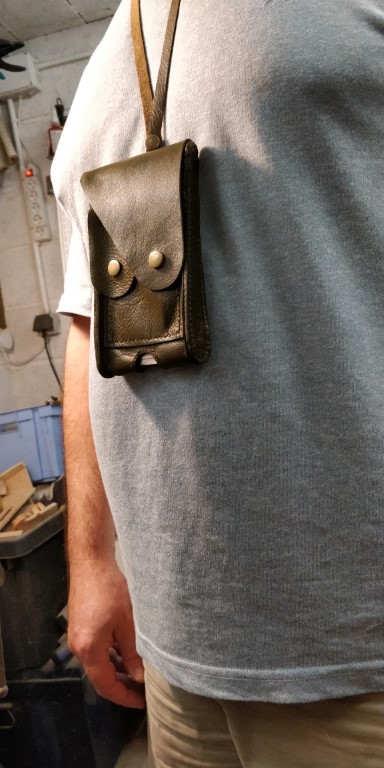 Wear around the neck
2/9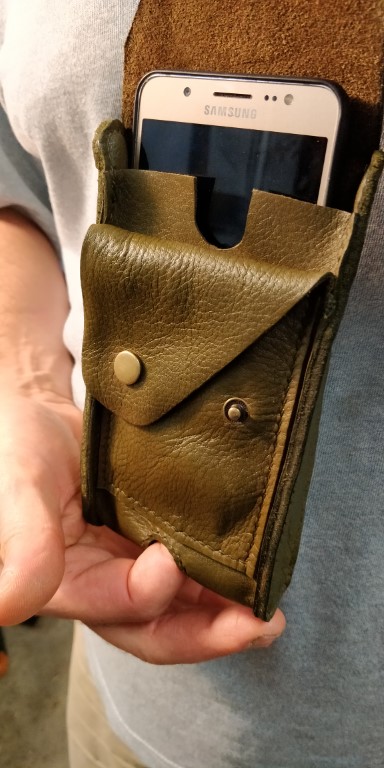 The hole at the bottom makes it possible to push the phone upwards.
It can eventually connect the charger.
3/9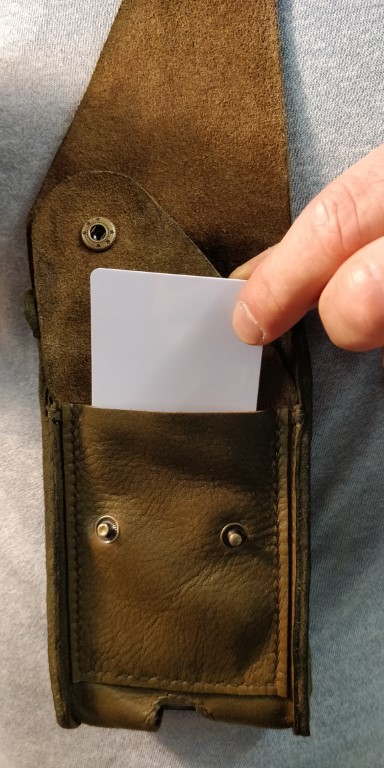 Badge wallet.
4/9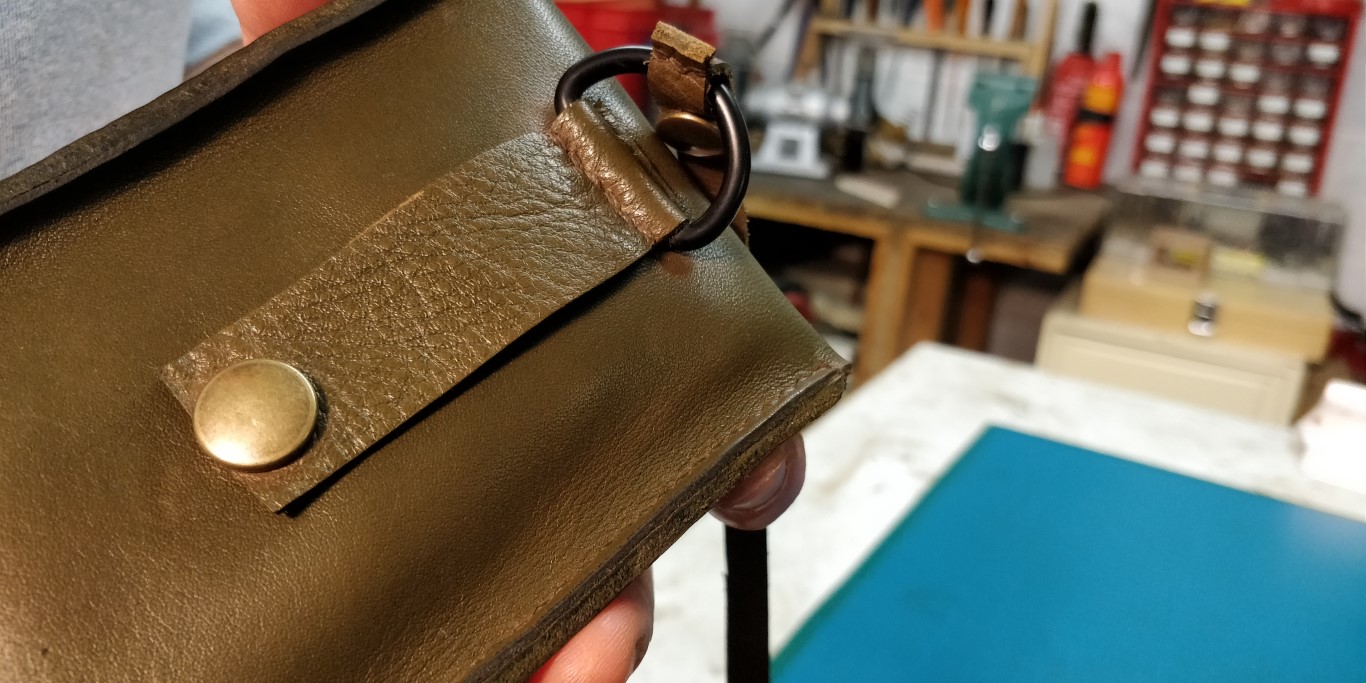 Passing for the pressure belt.
5/9
Wear on the belt.
6/9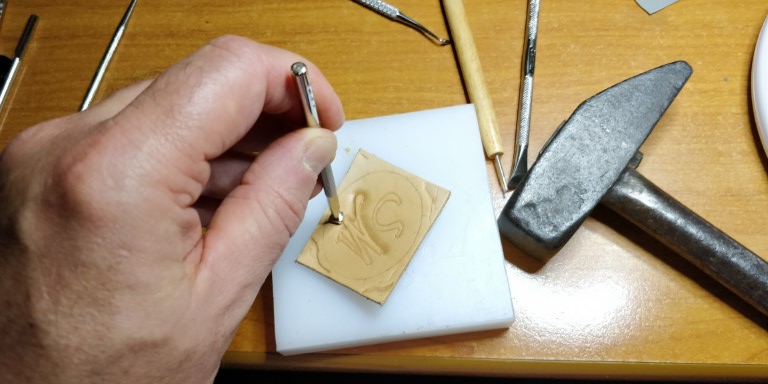 Leather sculpture of an escutcheon.
7/9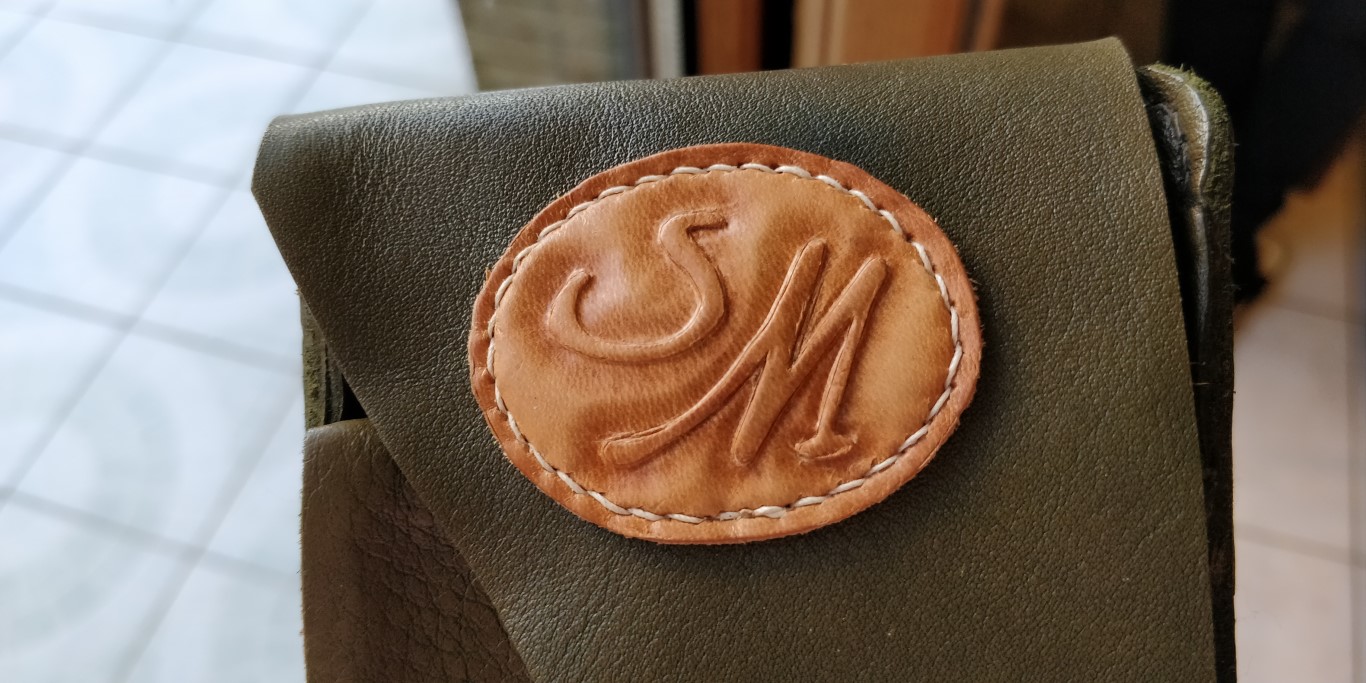 Custom shield.
8/9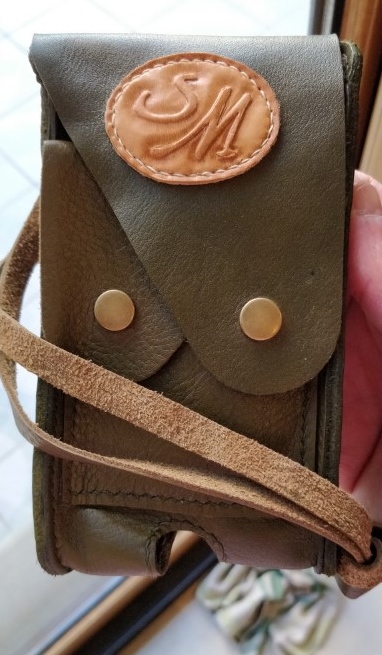 Case finished, escutcheon mounted.
9/9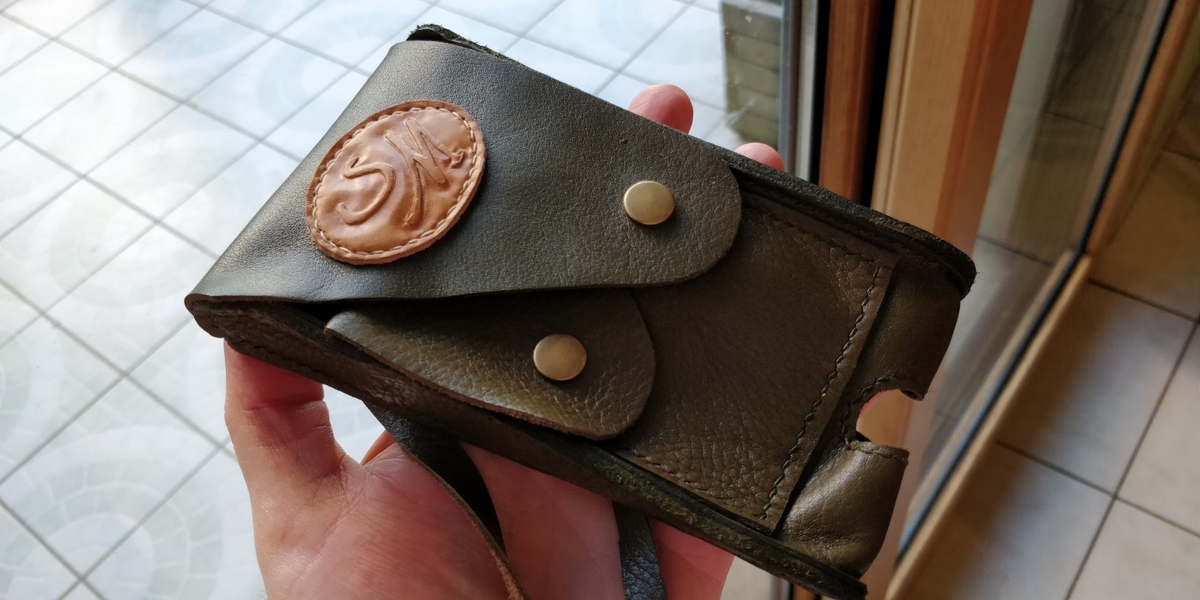 ❮ ❯
I recall that I do not sell my makings, I can however help you to make it if necessary.
You will find the template for this case in download section.
Do not hesitate to react to this article in case of question or you can contact me also on my Facebook page.
Good work !
Christophe