Kitchen Knife Leather Roll

Kitchen Knife Leather Roll

A roll to carry knives and kitchen utensils.
- 6 slots for large knives
- 7 slots for small knives
- 1 location scissors
- 1 accessory pocket
Entirely made from calfskin, sewn by hand (about 10 hours of work).
1/9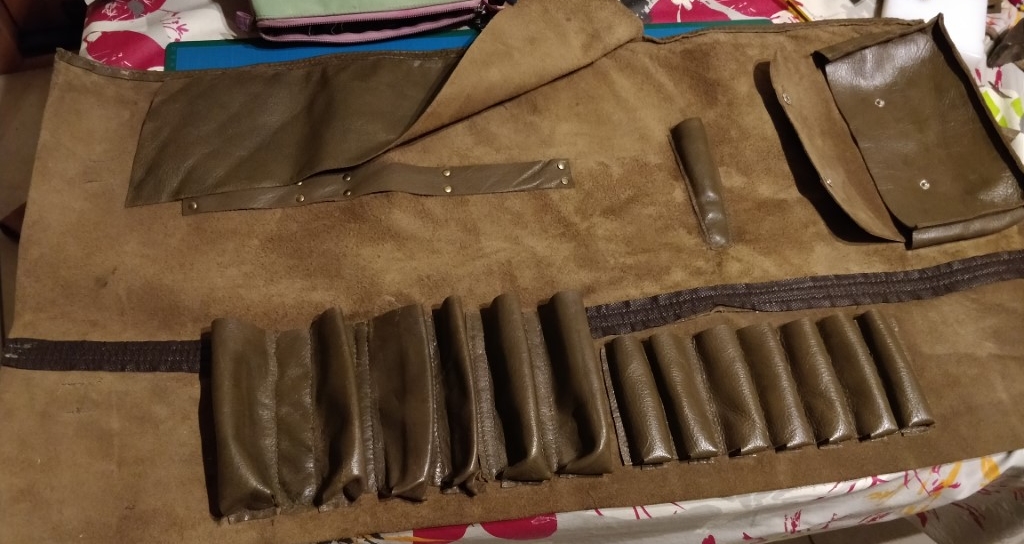 2/9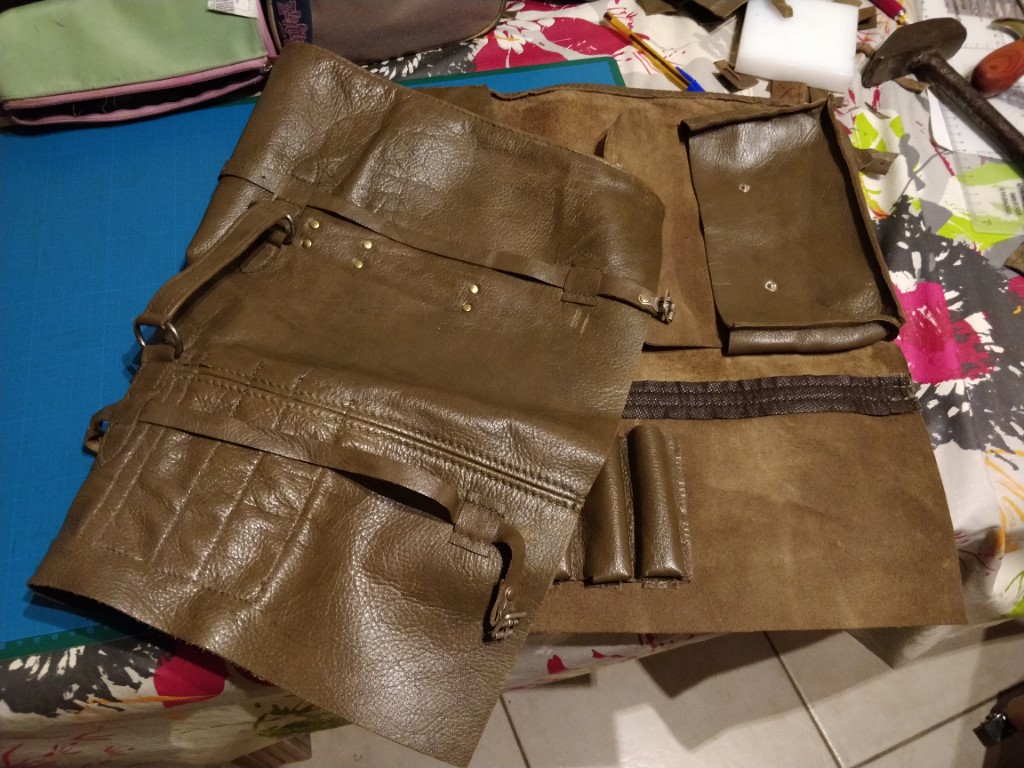 Carry handle and two buckle straps.
3/9
4/9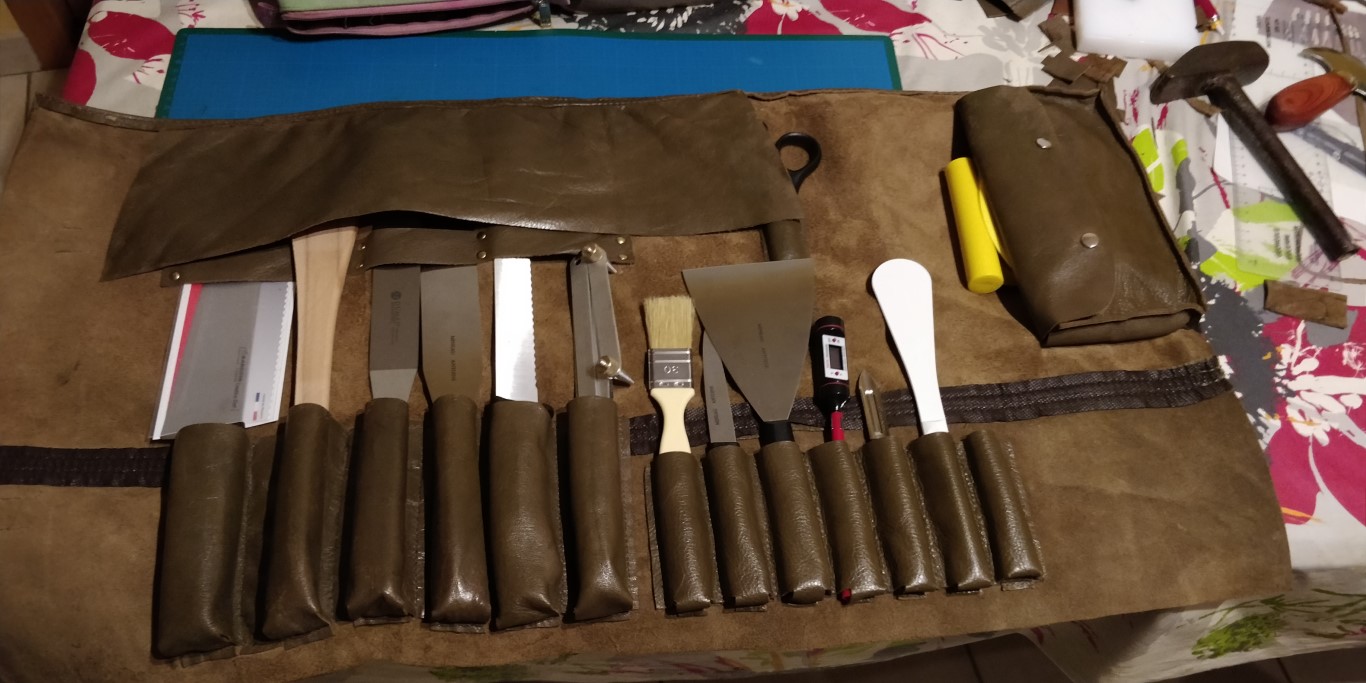 A flap to prevent the knives from falling.
5/9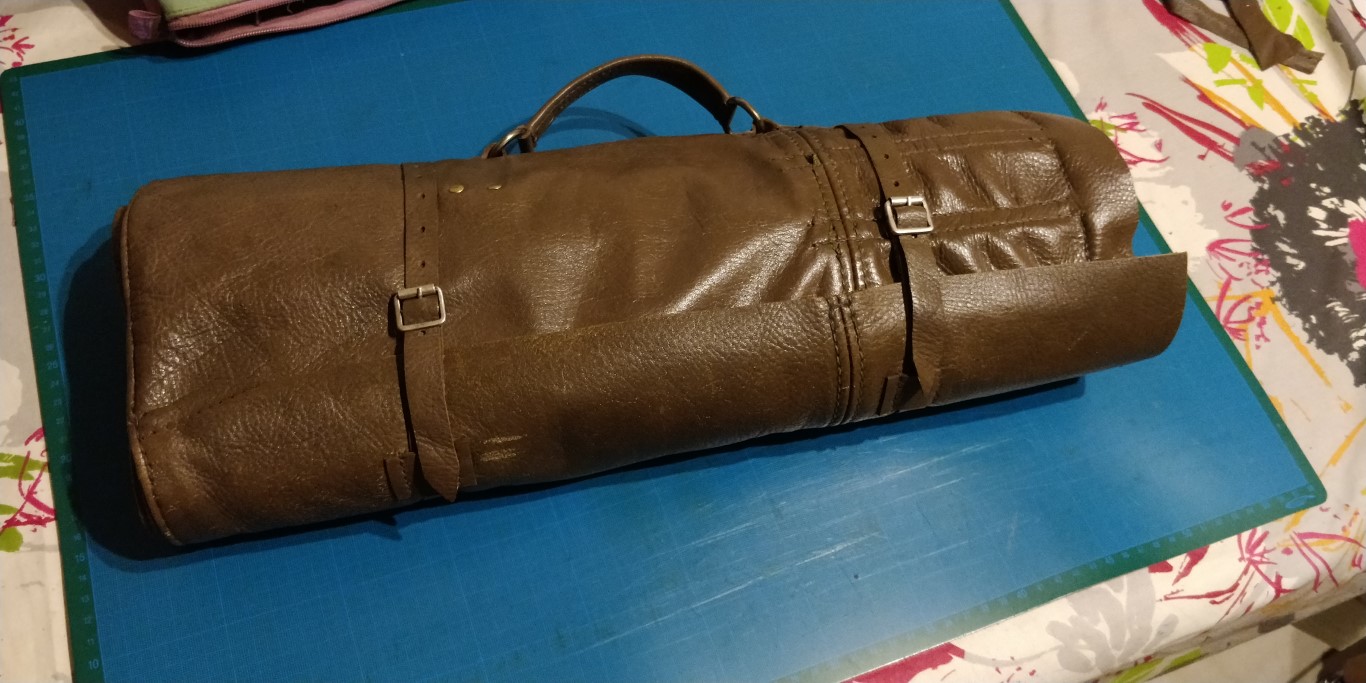 6/9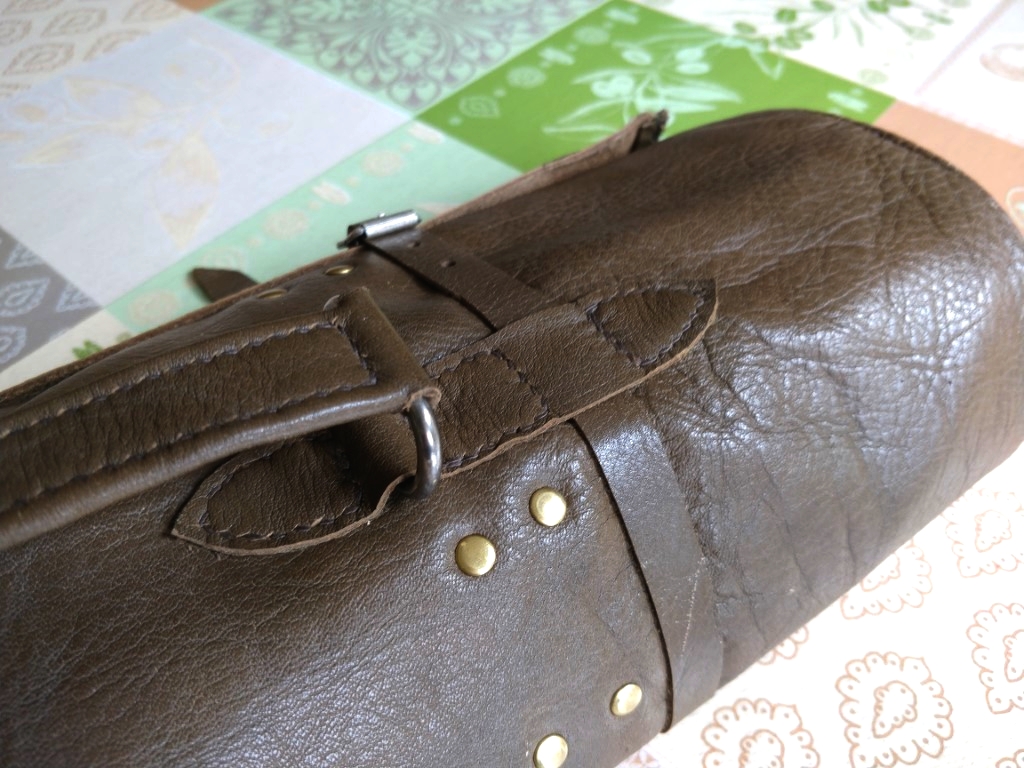 7/9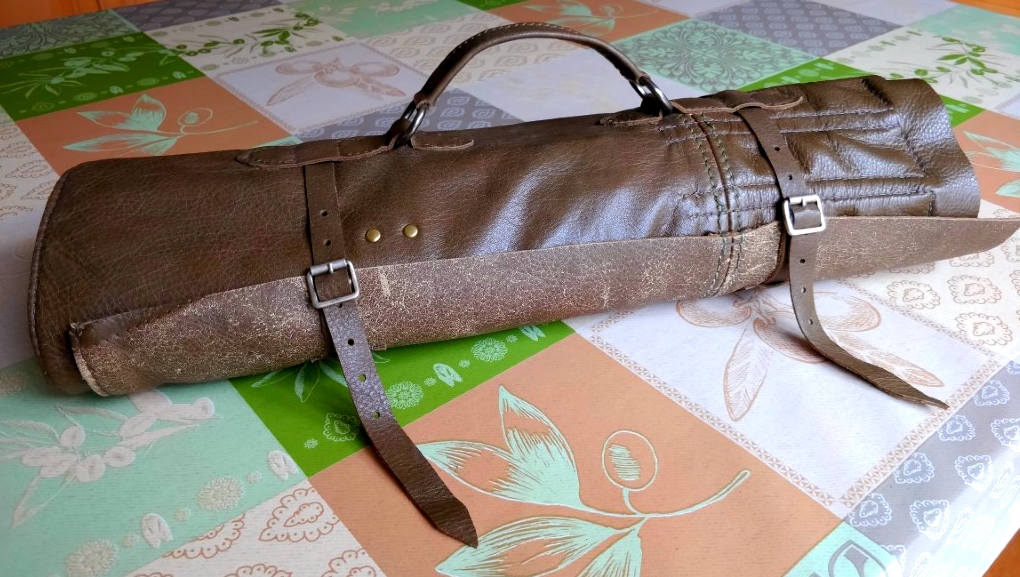 Before waxing
8/9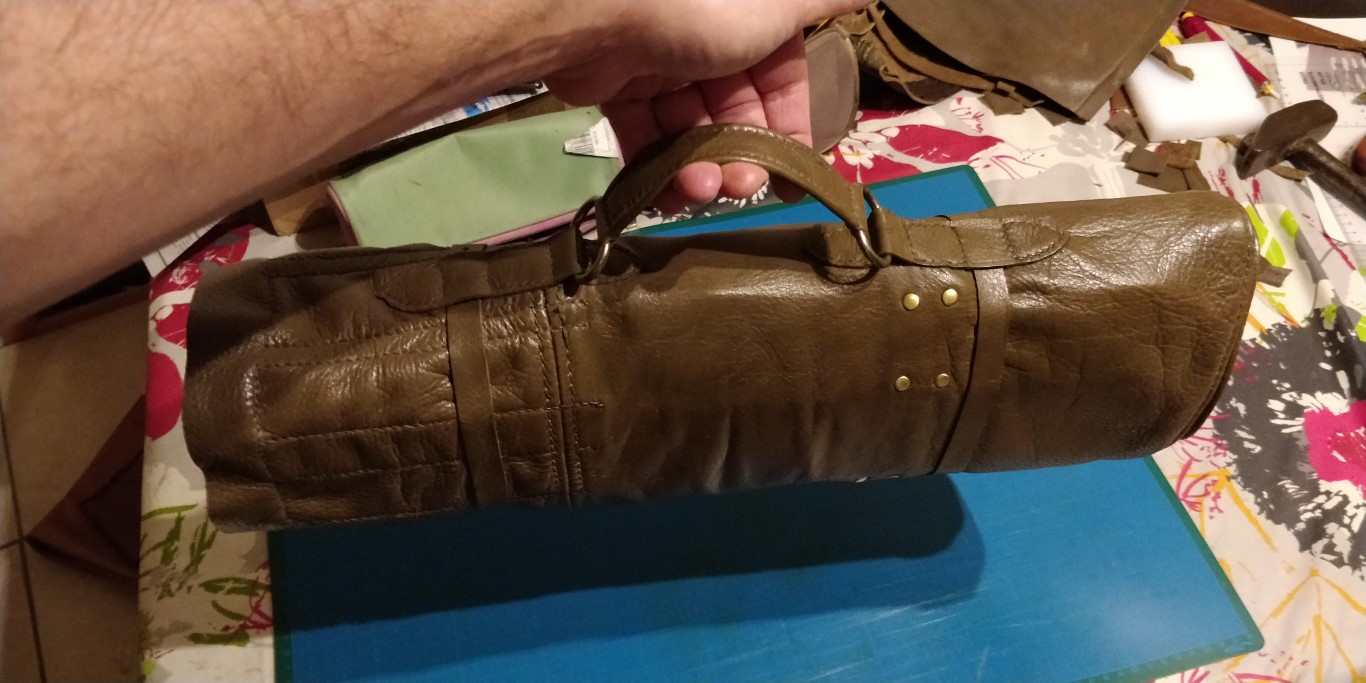 9/9

❮ ❯
I recall that I do not sell my makings, I can however help you to make them if necessary.
I did not make any template for this roll, it is easy to work directly on the leather,
by laying the tools out where you want to put them.
Do not hesitate to react to this article in case of question or you can contact me
also on my Facebook page.
Good work !
Christophe